The Capitol Building, Washington DC
The Capitol is arguably the most impressive structure on the National Mall and is a photographers dream to shoot…..especially with nice light and no too many people around. The Capitol was designed by William Thornton a physician and amateur architect who won a design competition for the project in 1793. He envisioned a three part structure with a central rotunda flanked by two pavilions, one for the House of Representatives & the other for the Senate. The cornerstone was laid November 18, 1793 by George Washington and the Senate pavilion was completed in 1800 followed by the House of Representatives pavilion in 1807. Over the years there have been four major renovations of the Capitol (largely to increase its size), with the most recent revision completed in 1960. In 1859 the length of the Capitol building was more than doubled from 352′ to 746′ which made the original dome proportionally too small and so a much larger dome was installed in 1863. This dome remains in place today and represents one of the biggest engineering feats of the 19th century. The dome is made up of two shells (inner & outer) weighing over nine million pounds and constructed of cast iron (painted on the exterior to look like white marble). Although cast iron has a specific gravity three times that of marble, using cast iron to construct the dome resulted in a stronger, lighter and more flexible dome than had marble been used. The Capitol dome expands and contracts about 4″ in diameter due to temperature fluctuations. The great rotunda of the Capitol, created by the dome, is just over 95′ in diameter and rises 183′ from the floor.
The views of the Capitol shown below are of the western facade of the building, the Senate pavilion is on the left and the House of Representatives on the right. Notice the flags flying above the two pavilions signifying that both the House and Senate were sitting when these shots were taken.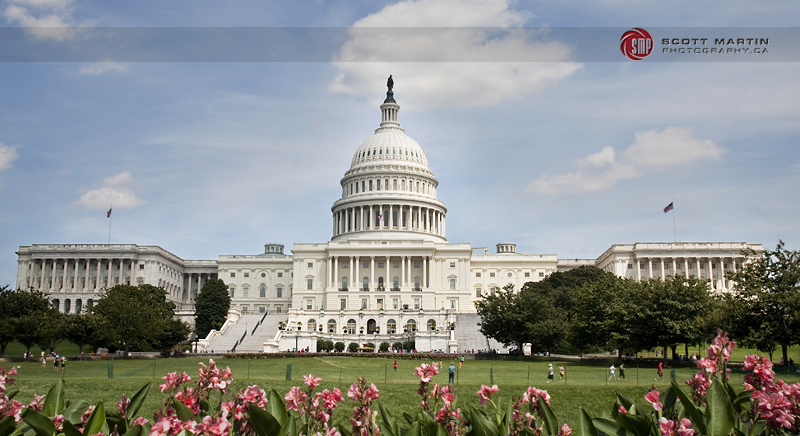 .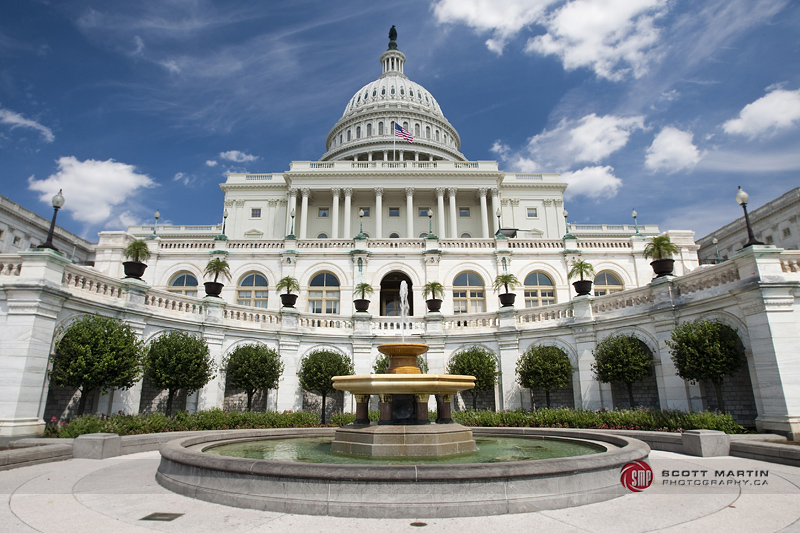 .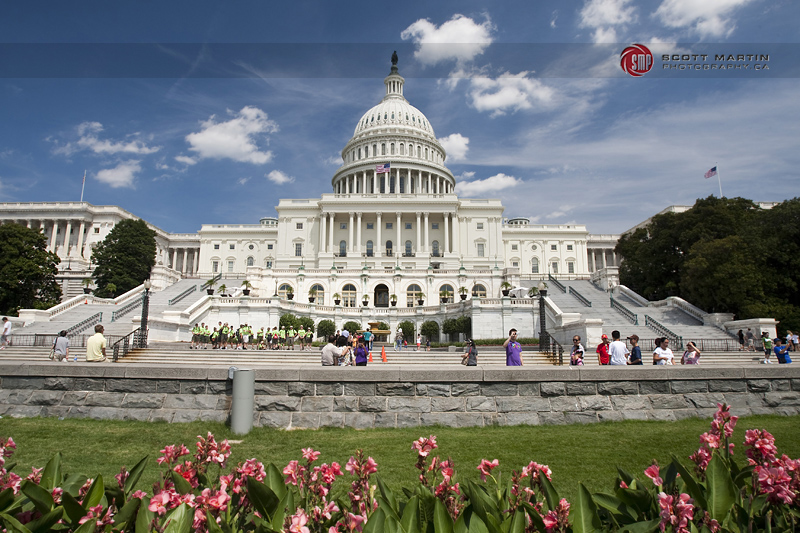 .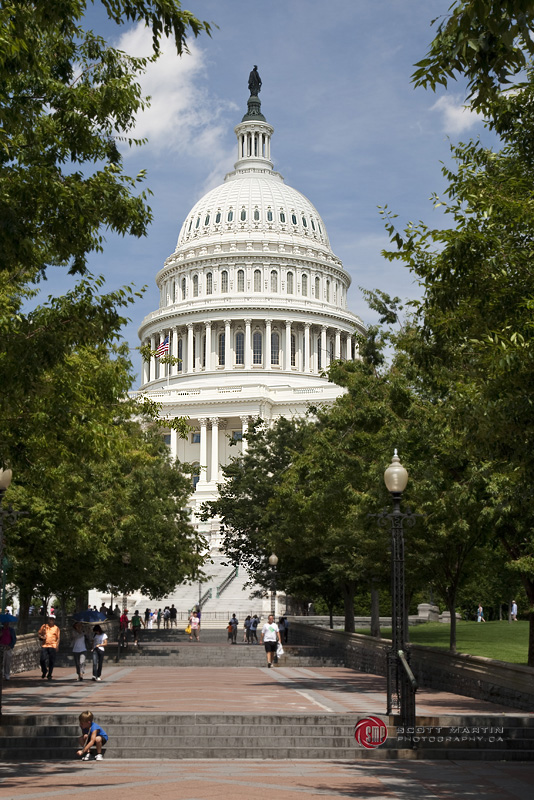 And the Capitol is just as pretty at night 🙂 The first three night shots were taken using Lee 4×6″ ND grads (one & three stop hard edge filters) and the first image also had a CPL. All of these shots were taken from about the same position, using three different lenses (16-35, 24-105 & 70-200/2.8 IS).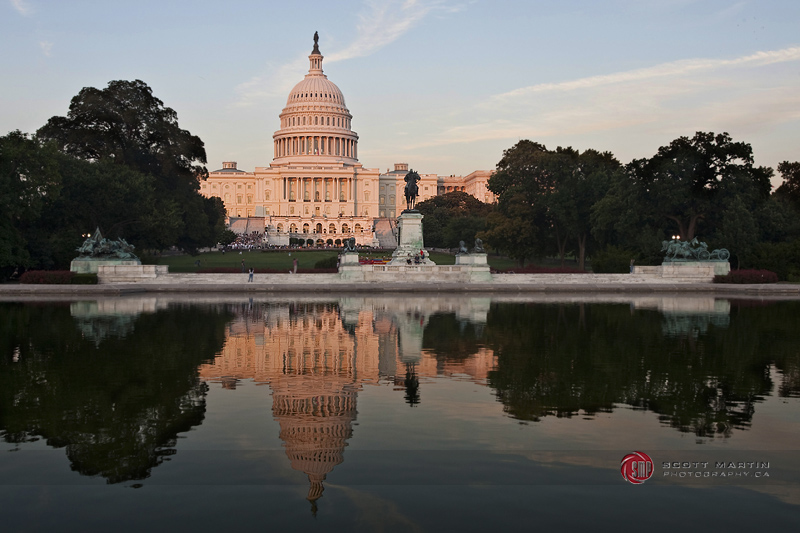 .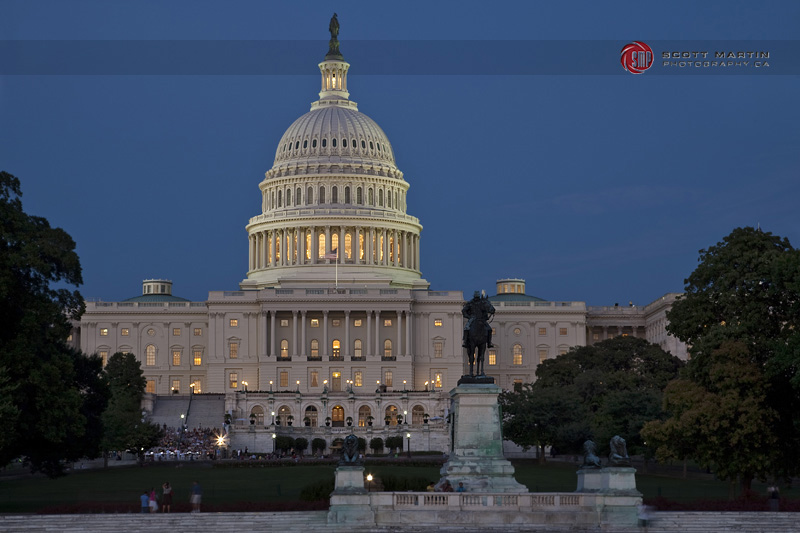 .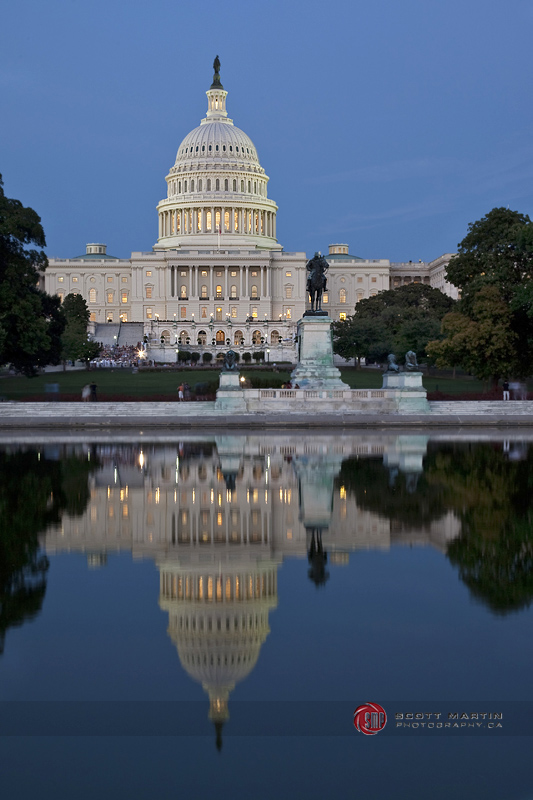 .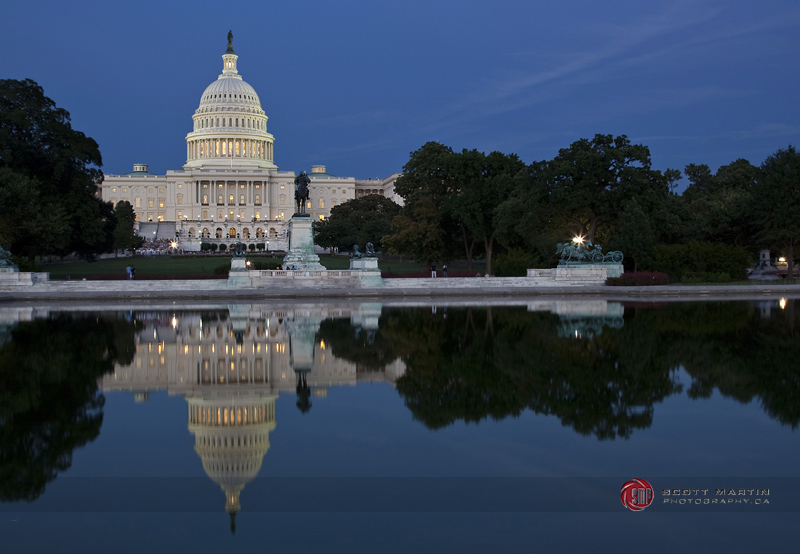 .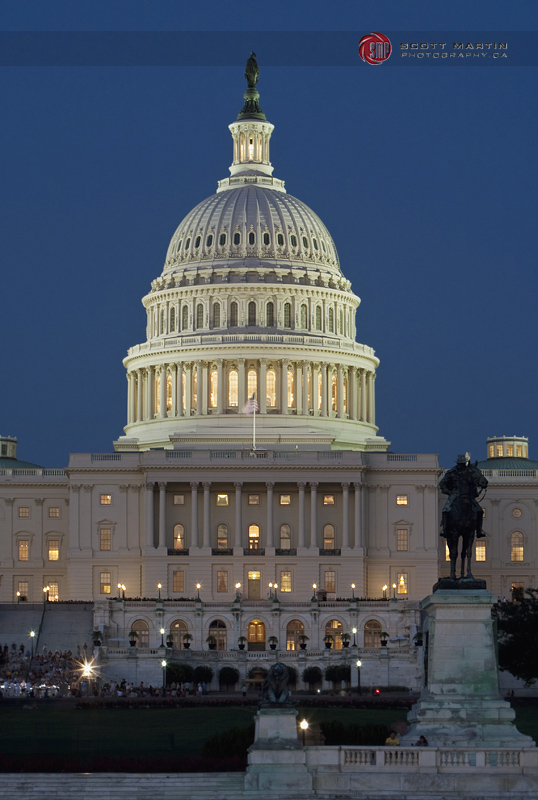 .