Toronto Night Skyline – Nuit Blanche
October 2, 2010 marked the date for the fifth Nuit Blanche dusk to dawn contemporary art event.  The event is held on the weekend before the Canadian Thanksgiving Weekend and has been growing each year since its inception in 2006 with more than a million people this year enjoying the exhibitions setup in various zones throughout the Toronto Downtown core.  Most of the exhibitions involve light and the downtown buildings are often lit differently for Nuit Blanche, including the CN Tower.  The concept of  Nuit Blanche did not originate in Toronto, with the first organized events beginning in 1997.  Controversy exists as to who started the very first Nuit Blanche – Paris, St. Petersburg or Berlin.
This year we spent the evening of Nuit Blanche at a good friend's 50th birthday party, held at their downtown condominium which provided a beautiful view of the Toronto night-time skyline.  Although cold, a roof-top terrace provided the perfect place to set up the tripod and shoot the Toronto nightscape from the East looking along Eastern Avenue.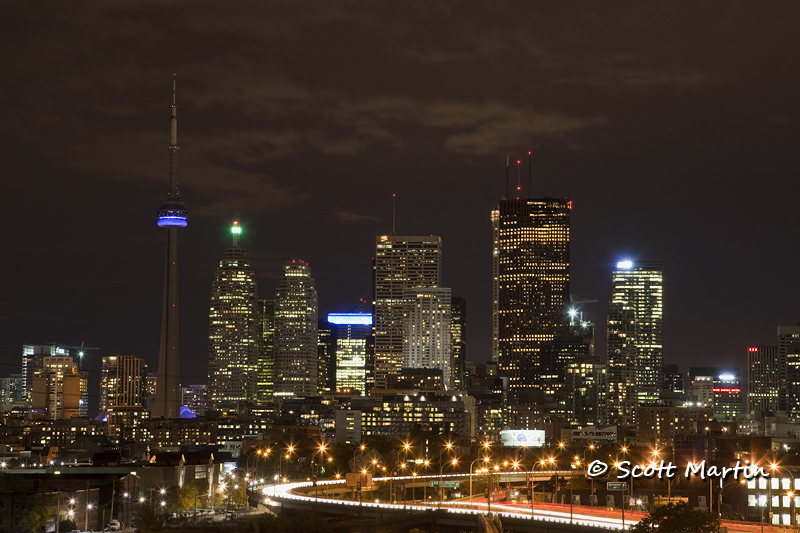 When shooting night scenes you really should shoot while there is still blue in the sky.  This allows the edges of the buildings to be easily differentiated. When the sky becomes black the edges of the building fade into the back ground and the visual impact of the image is lost. Although these images were take long after dark, they do work well as there is enough stray light from the city centre that the building edges are illuminated.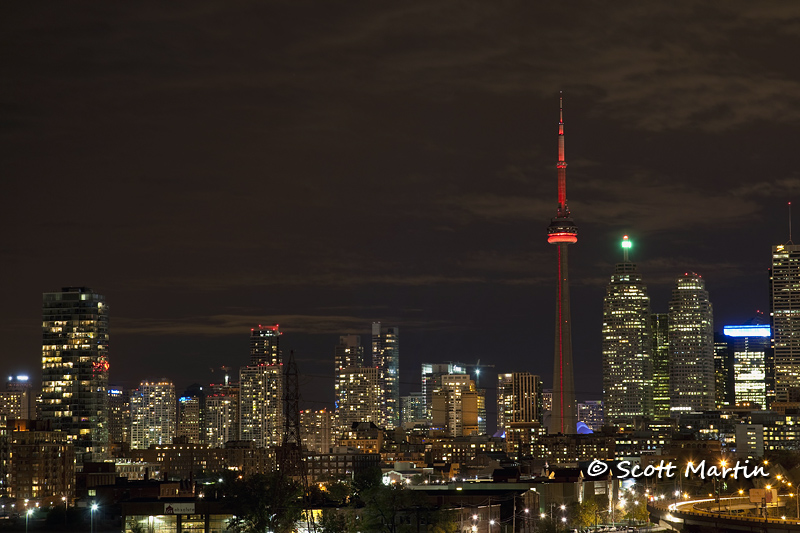 Thanks to Nuit Blanche the CN Tower is red!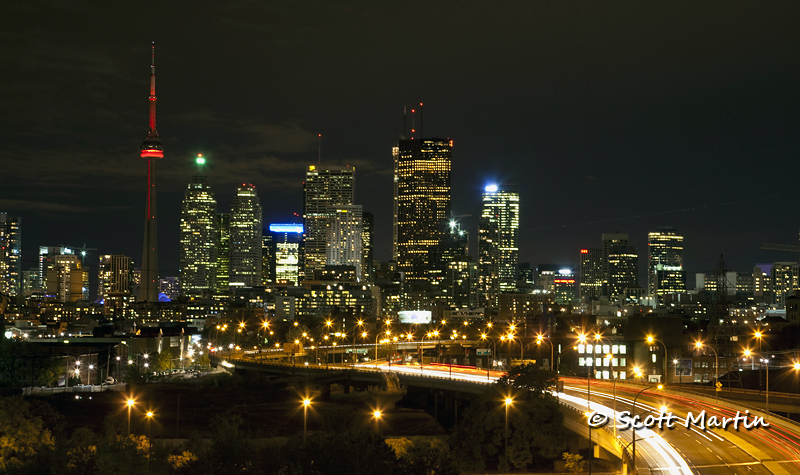 The star burst effect around the street lights is created by using a small aperture and as the aperture diameter increases the starburst effect is lost.  You can also create the same effect with a star-cross filter, however that is more expensive and less fun than learning how to use aperture to control the star burst effect.  The small apertures causes the exposure time required to increase significantly, however that is why you always have a tripod available.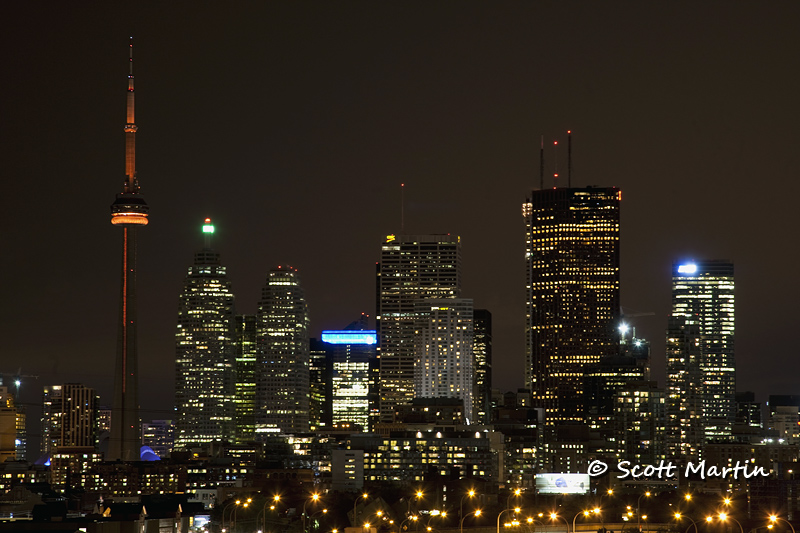 You can see other Cityscapes in the Cityscapes Gallery. There are some night shots of the Washington Capitol Building which will illustrate the value of shooting night scenes while there is still some blue in the sky.