The Disappearing Propeller Boat
The Disappearing Propeller Boat is one of the most unusual boats to ever ply the Canadian waters, almost exclusively in the Muskoka Lakes.  The Dis-Pro Boat or more affectionately known as the "Dippy" was designed and built in Port Carling, Ontario between 1914 and 1926 although a few were also built in Lindsay and Gravenhurst, Ontario into the early 1950's.  Their uniqueness and low production numbers have made the Dippy very collectible commodity in the Muskokas and a pristine restored early model built at the Disappearing Propeller Boat Company in Port Carling can fetch many tens of thousands of dollars.
The Dippy is not unlike a big canoe fitted with a small displacement engine.  The beauty of the design is that the drive shaft and propeller can be retracted into the hull while under power.  The boat is still maneuverable with only about an inch of the prop exposed allowing the Dippy to function in very shallow water just like a canoe.  The propeller can be retracted by the operator or if the drive shaft hits an underwater obstruction it moves up into the protective housing.
The dippy is 'steered' by a stern mounted rudder which is manually controlled by the captain using a simple yet effective rope & pulley system.
You can read more about Dippies at www.dis-pro.com or at Dave's Disappearing Propeller Boat Site
I was fortunate to photograph a number of Dippies this summer when a Dippy Owners Club stopped at a beach near our cottage  for a picnic lunch.  I trust you enjoy these photographs of a very unique and rarely seen boat that is a vital part of Muskoka's rich history.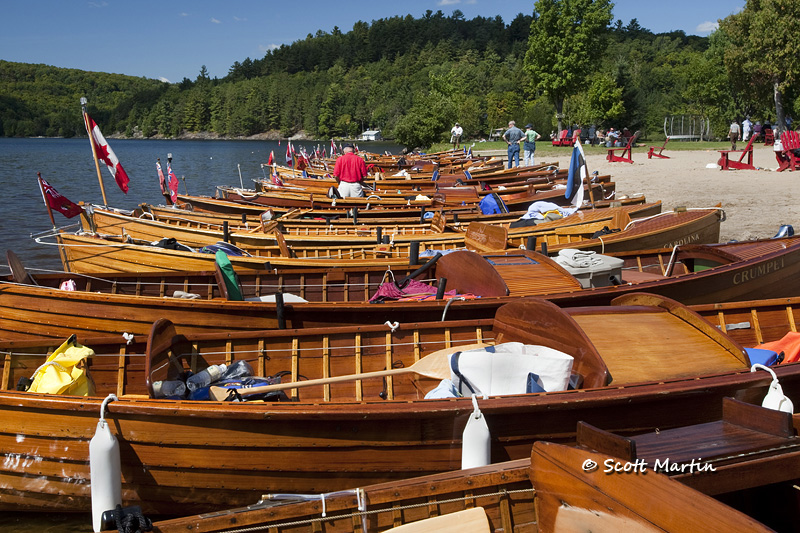 This next image is taken from the dock at our cottage as the Dippies left Mary Lake heading up the Muskoka River for Huntsville.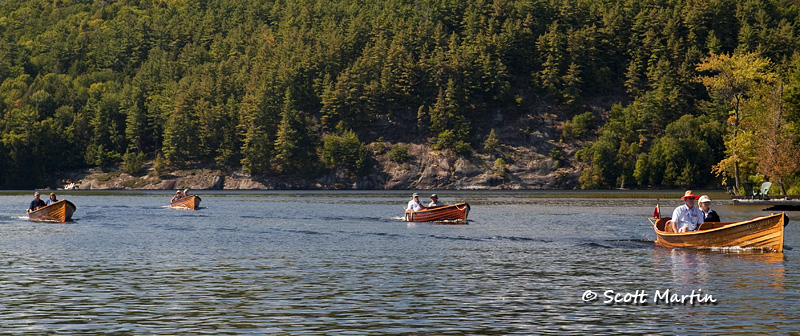 Amazing wood work is a hallmark of every Dippy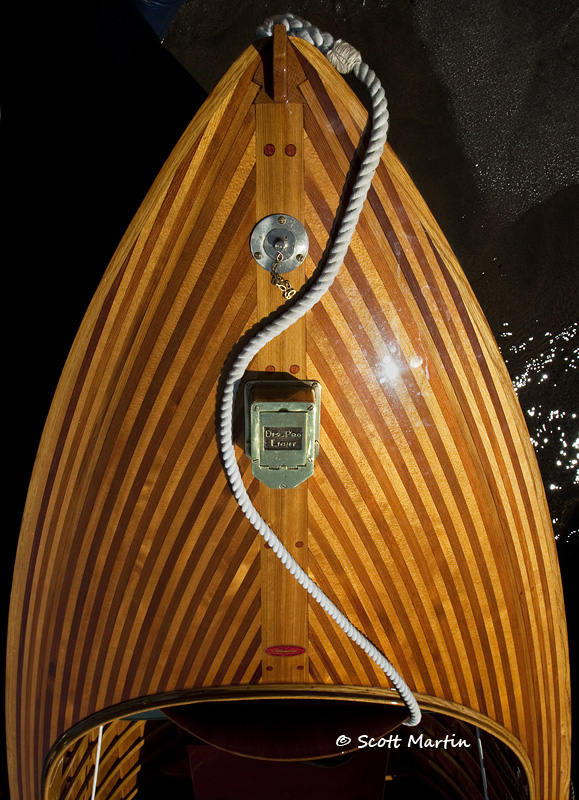 .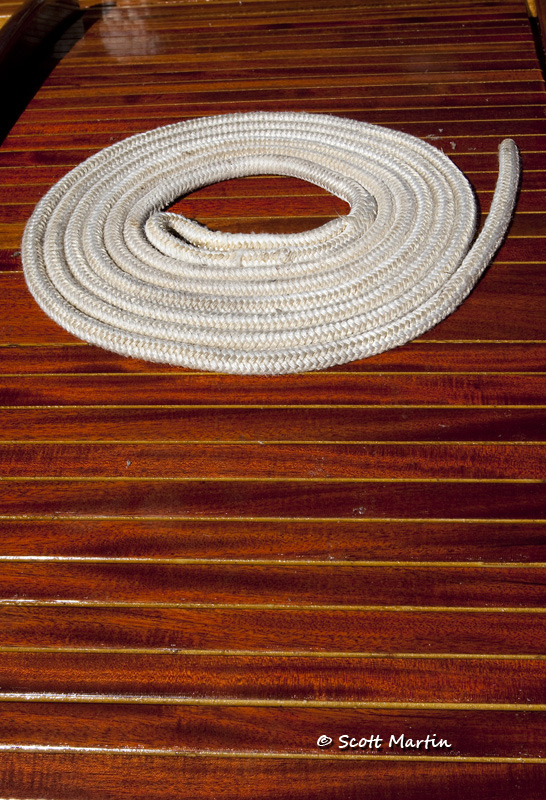 .
.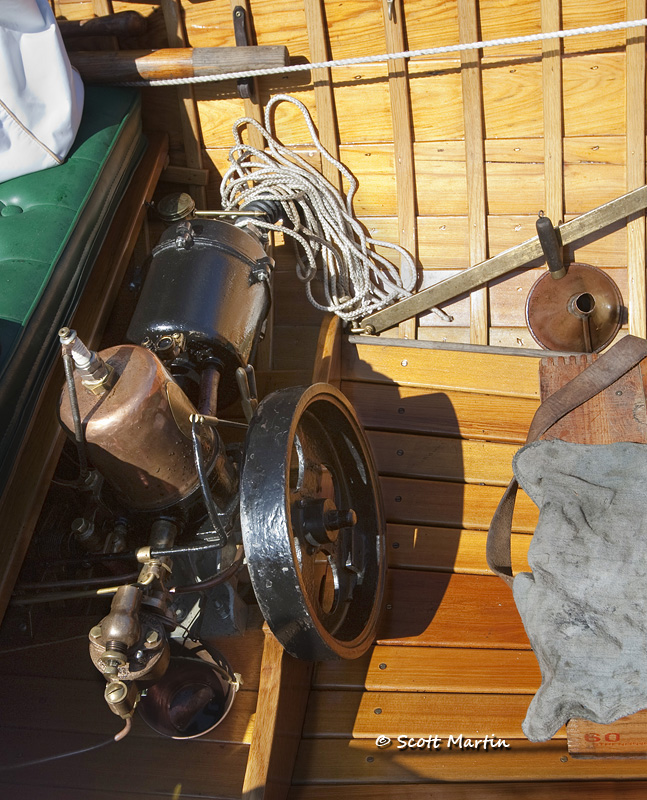 .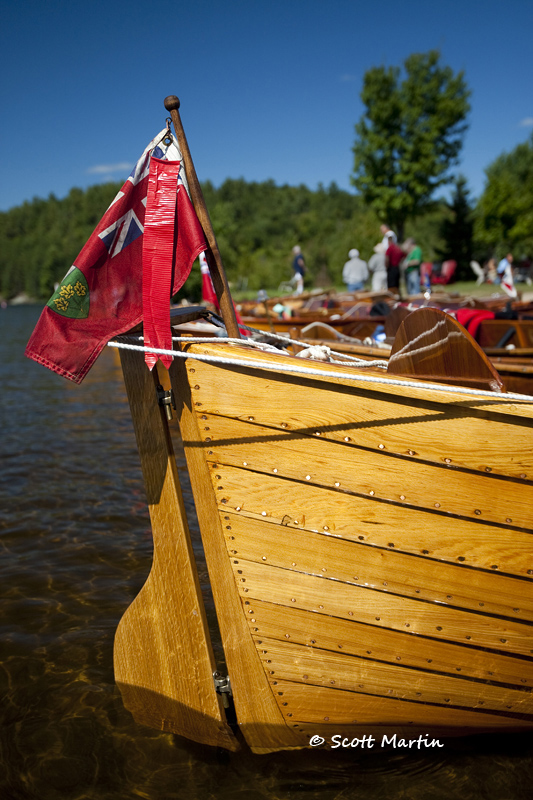 .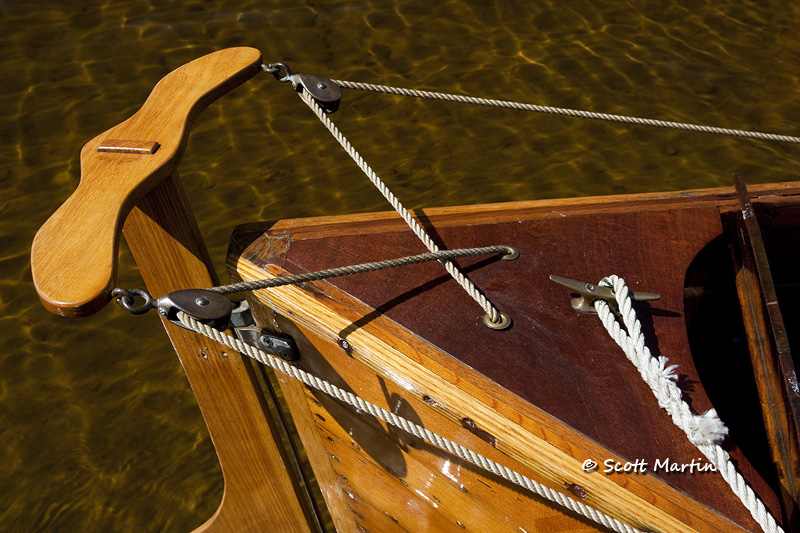 .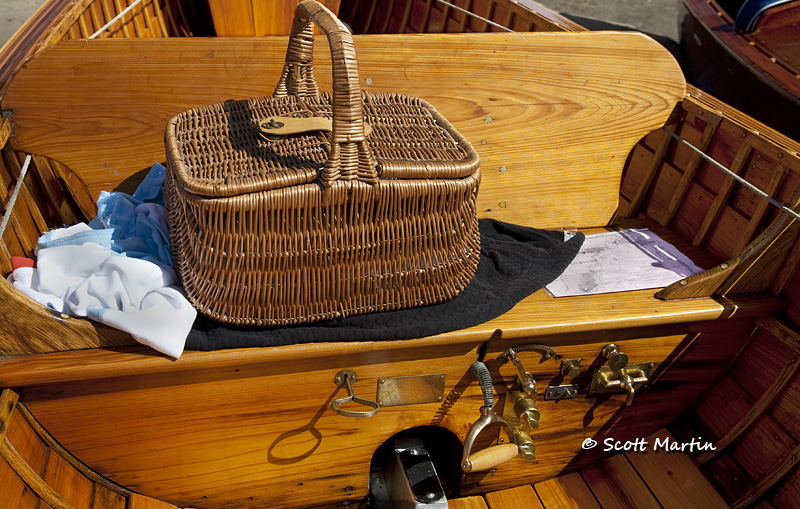 .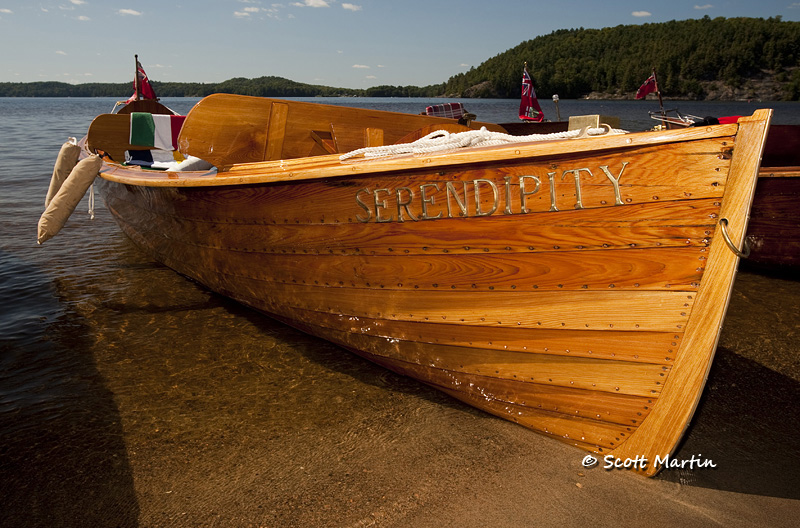 .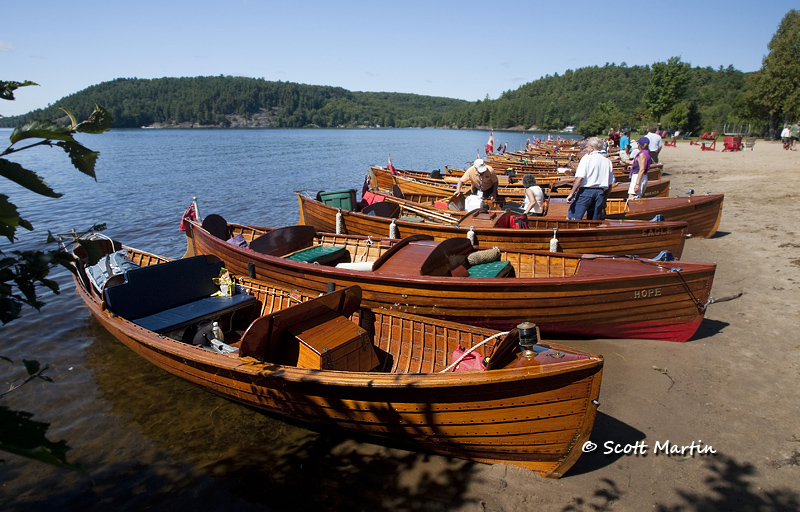 .