Common Redpoll, Carduelis flammea – A Pretty Little Bird
This past Friday morning was a very cold but nice February day and I met my friend Arni in the Kawartha Lakes region to spend a few hours taking pictures of a number of different birds.  It was a great morning out and I was able to get some decent shots of three species I'd never photographed before, a Pileated Woodpecker, Common Redpolls and Evening Grosbeaks.  It was well worth standing around in -20°C temperatures to get three "new ones".
The Common Redpoll is an amazing little bird that breeds in the North (around James & Hudson's Bays) and winters in the southern parts of Ontario.  Although they can be seen year around we generally only see Redpolls in the winter months.  The small size of the Common Redpoll means they have a large surface area to volume ratio which causes them to quickly lose body temperature putting them at great risk of freezing to death.  To prevent this from happening Redpolls must eat almost constantly to provide the necessary fuel to keep them warm.  They actually have throat pouches that can hold extra food for eating later should food sources become scarce.  Their intense focus on getting food makes them quite unphased by people.  Redpolls can withstand lower temperatures than any other songbird and their feathers are highly insulative by design allowing them to brave bitter cold spells during which they often fluff their feathers up trapping layers of air around their bodies that act as layers of insulation.
All of the images below were taken using a Canon 1D Mk III with a 500mm f/4 telephoto lens and 1.4x teleconverter creating a focal length of 700mm.  The gear was mounted on a Gitzo carbon fibre tripod and Whimberley gimbal head.
The first image is of a male Common Redpoll.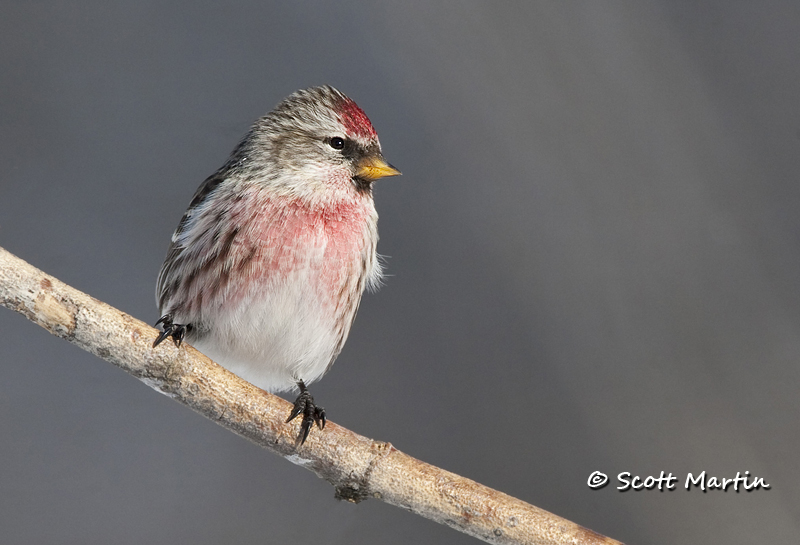 The remaining images are of female Common Redpolls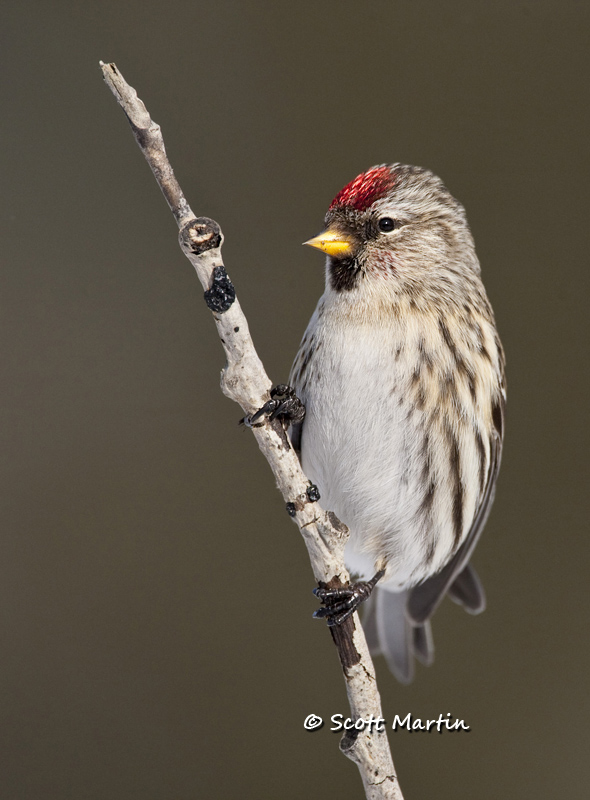 .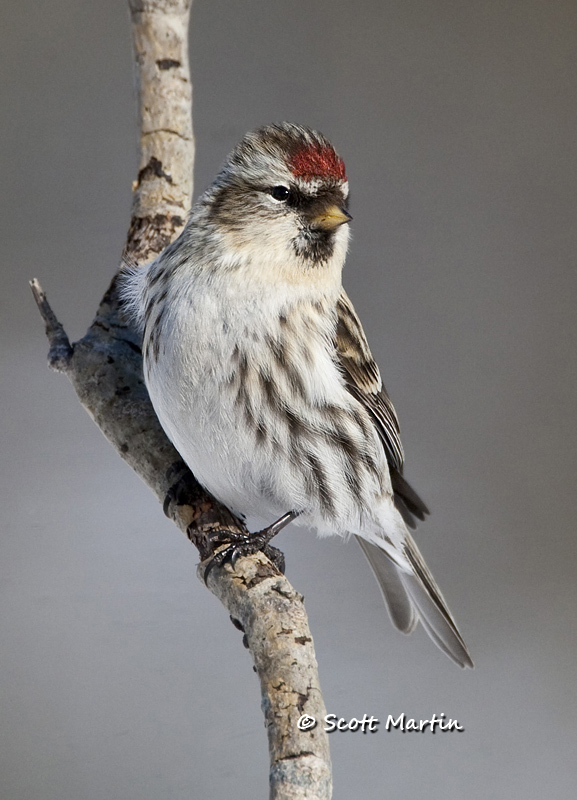 .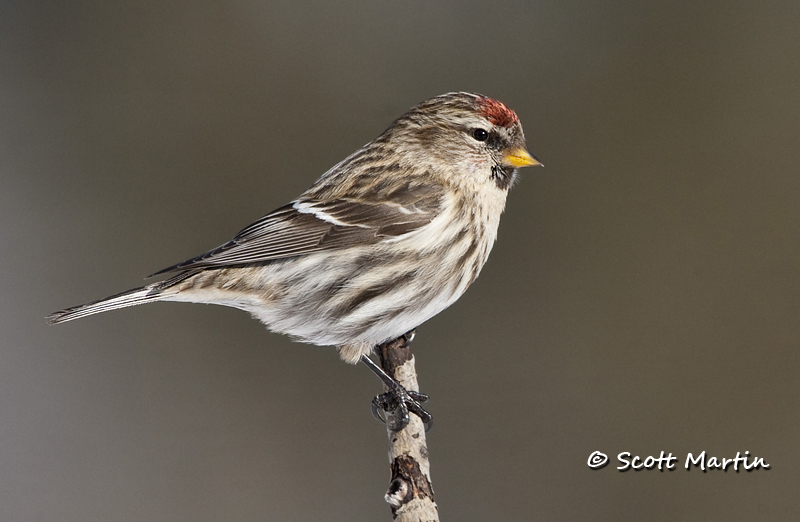 .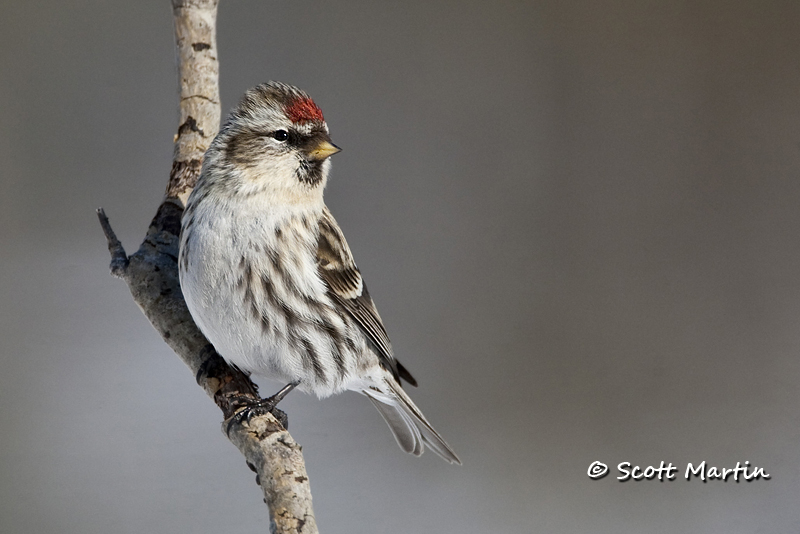 Please drop by again in the next couple of days to see images of Evening Grosbeaks, or if you don't want to miss any blog entries subscribe to the RSS feed by clicking on the orange button at the top right section of this post (in the Follow Scott Martin Photography section). You will then have blog posts sent to your Google reader or any other reader you prefer to use.