Whooping Cranes & Snail Kites – Rare Florida Birds
For many years our family has joined the March Break Exodus and headed to Florida.  It's hard to believe that time of the year has arrived again!  For a bird photographer March is a great time to be in Florida as many of the birds are nesting, which means they are also in their colourful breeding plumage.
Whenever you travel and are looking for birds, a great tip is to look through the yellow pages and find someone listed who makes custom bird houses and give them a call.  My experience is that they will not only know where the birds are but also be willing to tell you!  This is exactly what I did a few years ago and when the gentleman on the phone asked what types of birds I was looking for, my somewhat tongue-in-cheek  reply was "Snail Kites and Whooping Cranes".  I was surprised when he answered "No problem, here's exactly where you need to look".  Even more surprised were my wife and I when after driving about forty-five minutes to the location suggested we were greeted by four Whooping Cranes  flying directly over top of our heads.  It was an amazing sight which was followed by about an hour of watching two pairs of Whooping Cranes.  After the Cranes moved on to another location we walked down to the shore line of Lake Kissimmee and within ten minutes a Snail Kite, clutching an Apple Snail flew by and offered the perfect photographic opportunity.  We have gone back to the same location every year since and you guessed it, have not seen any Whooping Cranes or Snail Kites since!
Here is one of the Whooping Cranes from that day, taken hand-held with a Canon 40D and EF 400mm f/5.6 L lens.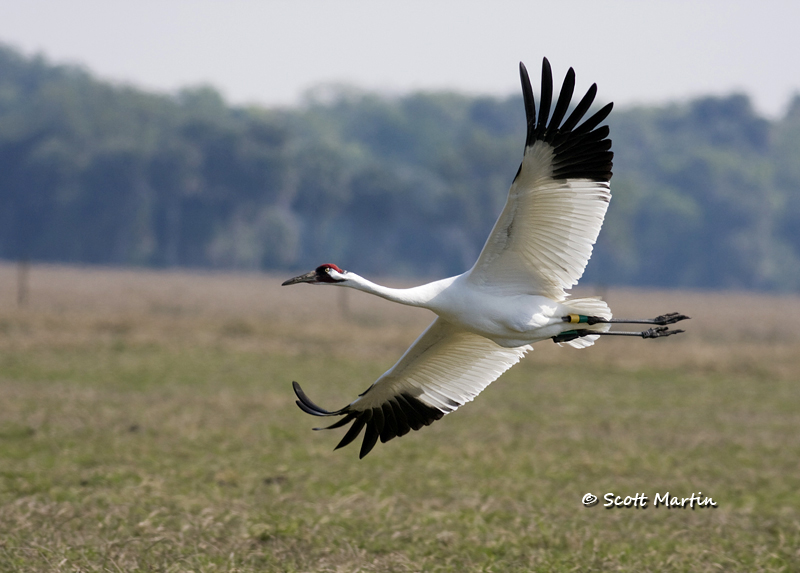 Whooping Cranes are an endangered species and the rarest bird in North America with ~400 known wild birds.  They are also North America's tallest bird standing about six feet high with an eight foot wing span.  The following image shows the relative size of the Whooping Crane….and no those are not miniature cows in the foreground 🙂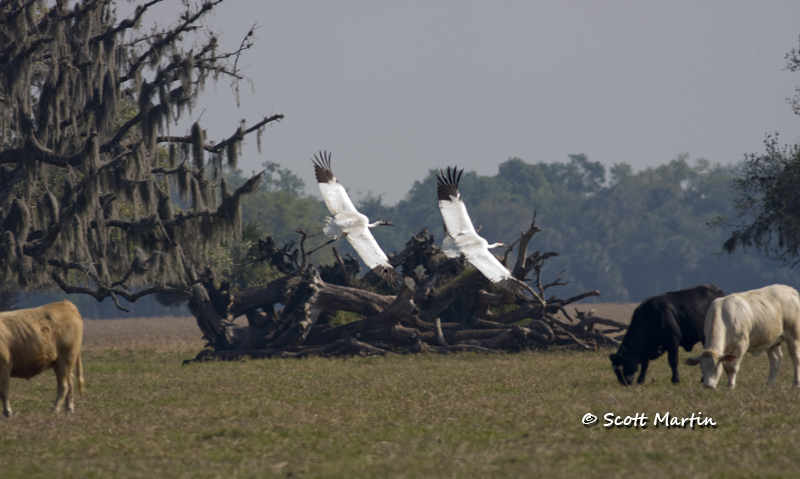 The Snail Kite is the rarest North American Raptor and is a locally endangered species in Florida where it is estimated there are about 400 breeding pairs.  Their primary diet is the Apple Snail and they use their talons to deftly remove the snails from plant stems just below the water surface.  They are so good at this process that they rarely get their feathers wet in the process.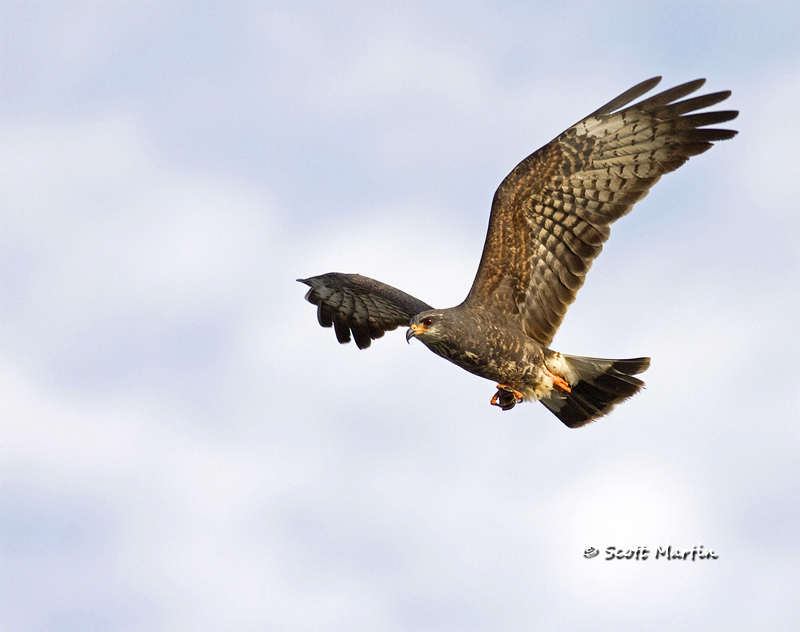 This year our goal is to photograph Snail Kites and Eagles while in Florida and who knows, perhaps even another Whooping Crane.