Lindsay & Cam's Wedding; Before the Ceremony
Here are a few more snaps taken in our hotel room before leaving for the church.  It was a very hectic hour or two with all the bridesmaids and Lindsay getting changed, doing last-minute hair and make-up modifications but also have  a truly great time with lots of laughter and excitement.  Deb & I actually had to leave and get ready in a friend's room.
I'm not really certain where I found the time to play around with a few artsy shots, especially as there was a professional photographer there to do those kinds of things, however here are some samples.
The jewel work on the wedding dress (taken with the 100mm macro lens at f/2.8, handheld thanks to the new four stop hybrid image stabilization that Canon has developed)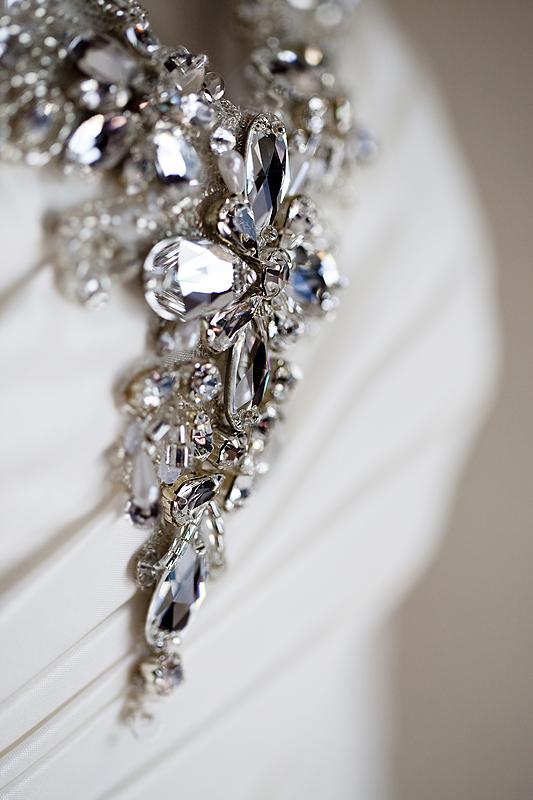 It seems that a shot of the wedding shoes is becoming a standard wedding album image.  These two images are of the bridesmaids shoes using the wedding dress as the back ground.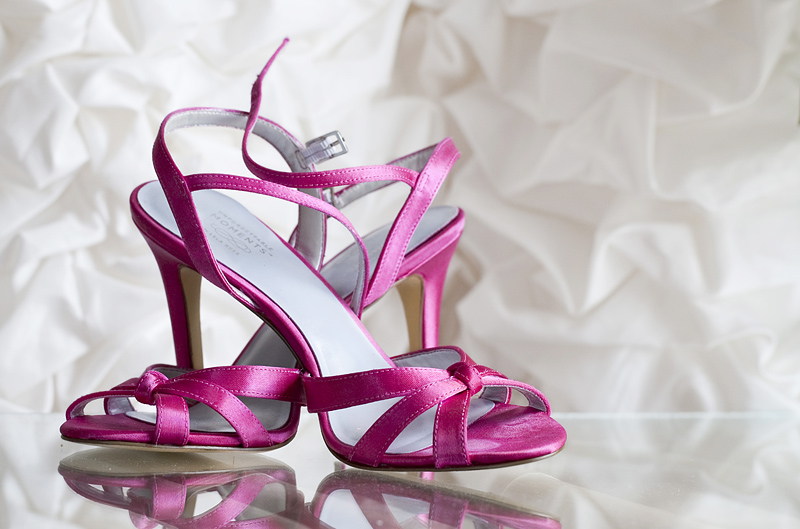 Lindsay chose the perfect brand of shoe for her bridesmaids "Unforgettable Moments".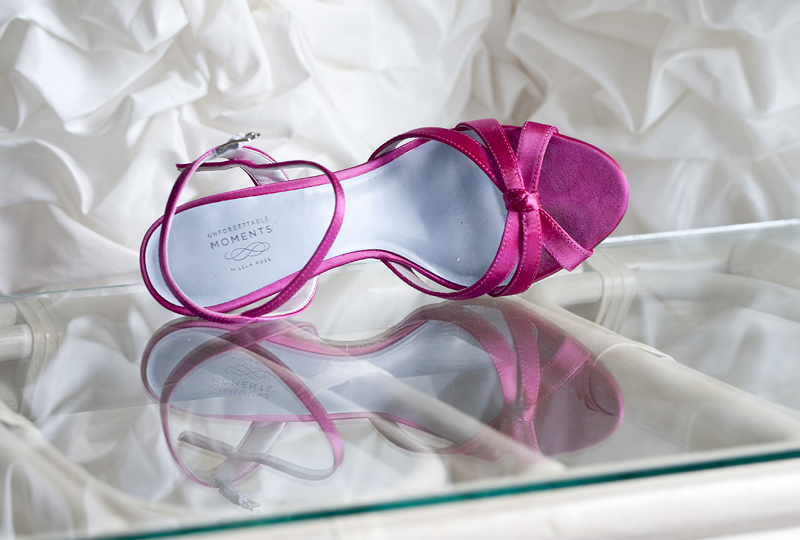 And the Brides shoes, complete with band-aids 🙂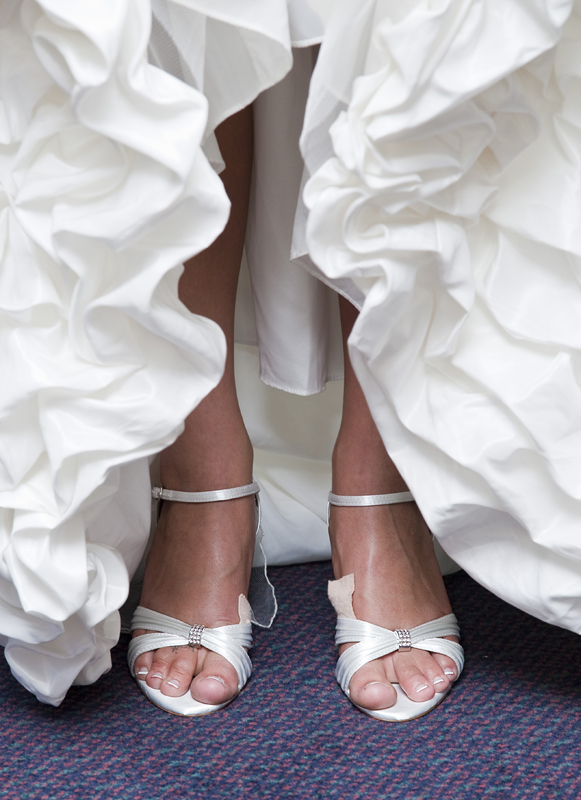 Here is proof positive that I'm blessed beyond measure….. Ellesse, Deb, Lindsay and Stacey.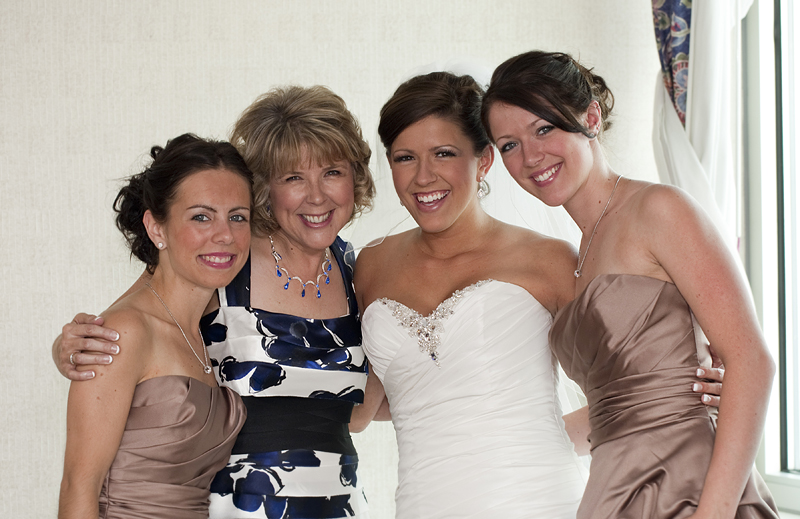 A quiet moment captured through the veil.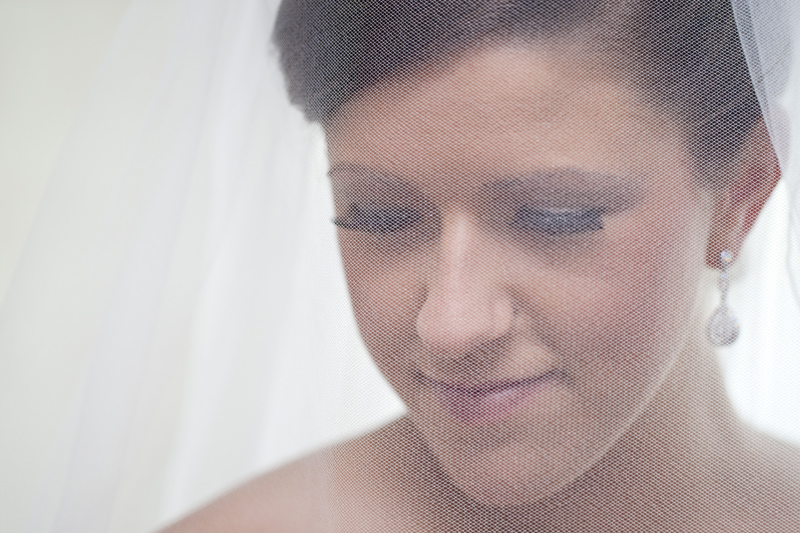 This last shot is becoming one of my favourites; although in a messy room with awful lighting, it captures a very special moment between sisters.  It was truly a candid shot and I don't think either one knew it was being taken.