Barred Owl – Presqu'ile Provincial Park, Ontario
My wife and I came across a beautiful Barred Owl while visiting Presqu'ile Provincial Park a couple of weeks ago. Unfortunately it was late in the afternoon, long past the nice light, and to make things worse my tripod was at home so a monopod was the only means of support. The following images were taken at ISO 1250 at shutter speeds of about 1/120 sec at f/5.6 (wide open for the 500/f4 + 1.4x TC combination). The great thing was that the owl was perched on a small stick about eight feet off the ground and the stick was in the middle of a small meadow in the woods so there were no sight obstructing branches within about 100 feet of the owl. Better yet, the owl allowed me to slowly but completely circumduct him which accounts for the varying background changes seen in the photographs.
These images are also the first posted since undergoing a fairly radical change to both hardware and software workflow which included saying goodbye to windows and hello to iMac. Although we're still getting acquainted with the new computer, it's quickly becoming obvious why so many photographers endorse the Macs. In the software department we upgraded to the CS5.5 creative suite (from CS4) and also purchased Nik's suite of plug-ins for Photoshop, which are really quite amazing.
Straight on view. The separation between the owl and the back ground created the perfect out of focus back drop for these images, which are all uncropped as the owl allowed me to 'foot zoom' for these frame filling shots.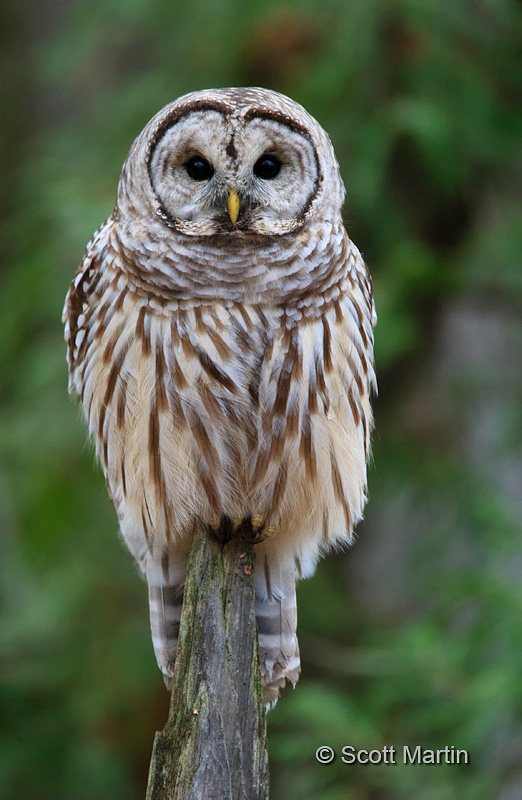 Three quarter view.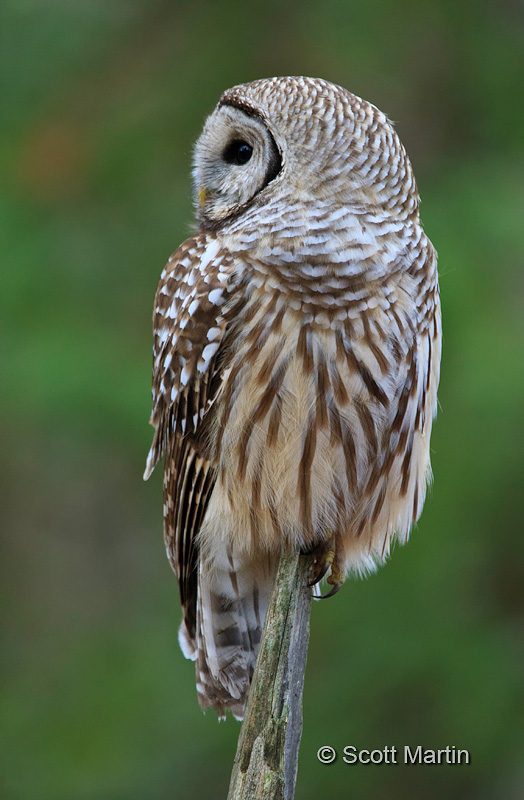 Ontario's mixed forests are great this time of year with the conifers providing rich green back grounds, while the deciduous trees, devoid of their leaves, create lots of grey tones which look equally good.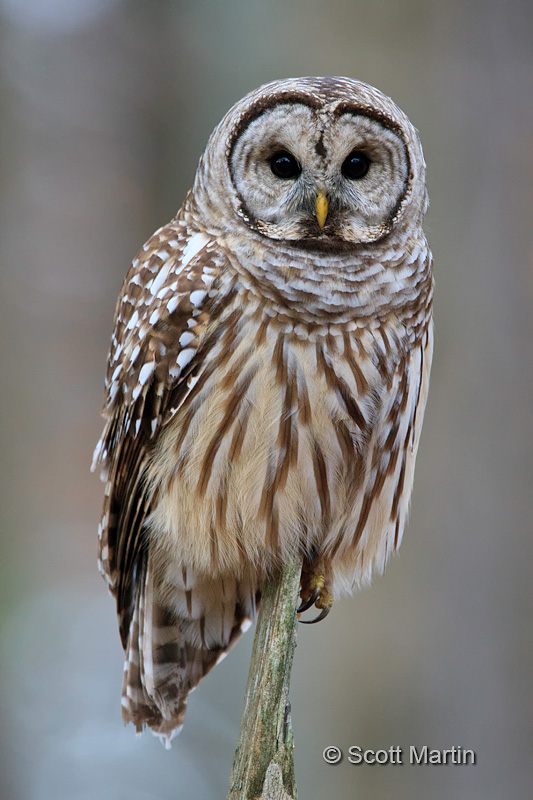 The orange & browns from dead leaves make for yet another interesting back ground.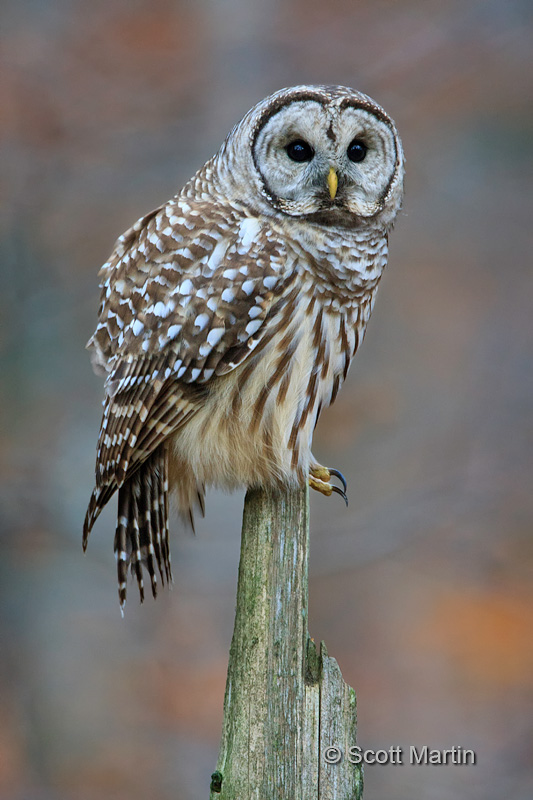 The next time we are visiting Presqu'ile we will arrive earlier in the day and hope to catch this beautiful owl on the same perch!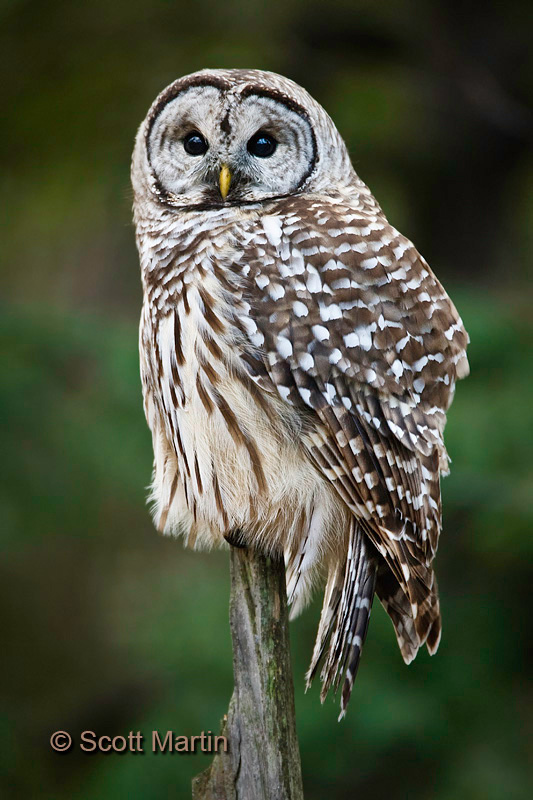 Today my wife and I had the privilege to see a Snowy Owl that arrived in Whitby about a week ago. Based on its size it appears to be a juvenile female and hopefully she will pose for us in the next day or two. A number of Snowy owls have been reported in Southern Ontario this fall so hopefully this will be an irruption year (if it isn't already). Perhaps some Great Grays will also find their way further south this winter.