Great Gray Owl
Not surprisingly a Great Gray Owl created a big stir this winter when it showed up in Kingsville, Ontario (a small town on the north shore of Lake Erie between Point Peele & Windsor, Ontario) and many people have made the effort to travel great distances to see it.  From Oshawa, it was an almost five-hour drive that I was able to make this past Monday and it was a great relief to be able to find the owl after driving all that way!  As you can see many other people also wanted to see this magnificent owl.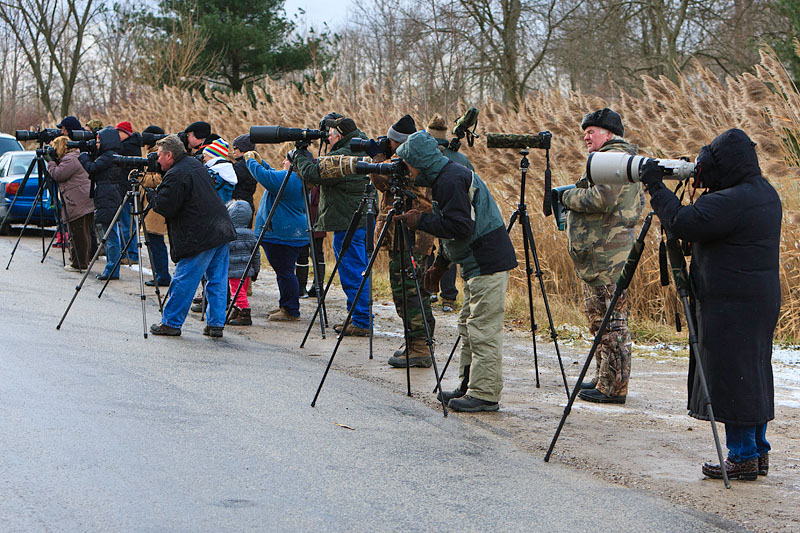 Although the Owl was pretty much oblivious to the people around, the birders and photographers were very respectful of it and positioned themselves on the other side of the road from the owl as you can see from the above image.  This allowed the owl to hunt without distraction or obstruction.
The processing of images from Monday will be an ongoing project and I'll post some as they get done in the next few weeks.  It was an interesting day photographing the Great Gray Owl with everything from an iPhone to 24-105, 70-200, 400, 500 & 700 focal length lenses.