Monument Valley Navajo Tribal Park
Monument Valley is a vast area within the Colorado Plateau which is characterized by huge sandstone buttes and mittens, the largest of which are over one thousand feet high.  Monument Valley is part of the Navajo lands and all of the images in this post were taken within the 92,000 acre Monument Valley Navajo Tribal Park.  Monument Valley is entered off Hwy 163 just south of the Utah, Arizona border and a few miles west of the Four Corners.  For the trivia buffs, the Four Corners is the only place in America where the borders of four states meet….Arizona, Utah, Colorado and New Mexico.
While in Monument Valley, Deb & I stayed in the The View Hotel which was a terrific spot and every room has a view like no other hotel you have ever stayed at.  When in the area, this is the only place to stay if you want to capture incredible sunrises and sunsets without leaving your room. Here is a twilight image of the West and East Mittens (and hotel dining room entrance) taken from our balcony.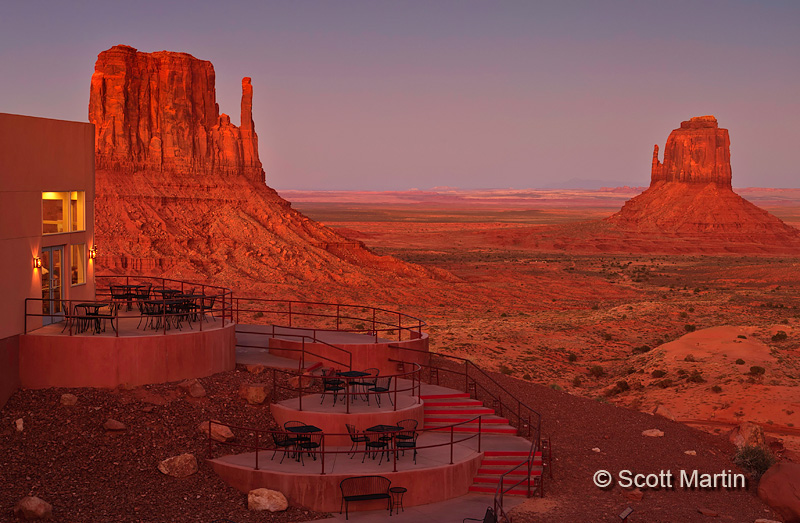 .
Monument Valley is a wonderful place to photograph; the awe-inspiring beauty of the landscape, the sheer size of the buttes & mittens and the dynamic light creates ever-changing colour hues within both rock and sky so each image is different from the other even though the object remains the same. The following images are an attempt to show case the three sandstone formations that comprise the famous Monument Valley Panorama; the West Mitten, East Mitten and Merrick Butte.
The first five images are sunsets.
The Mitten Buttes (West & East)

The West Mitten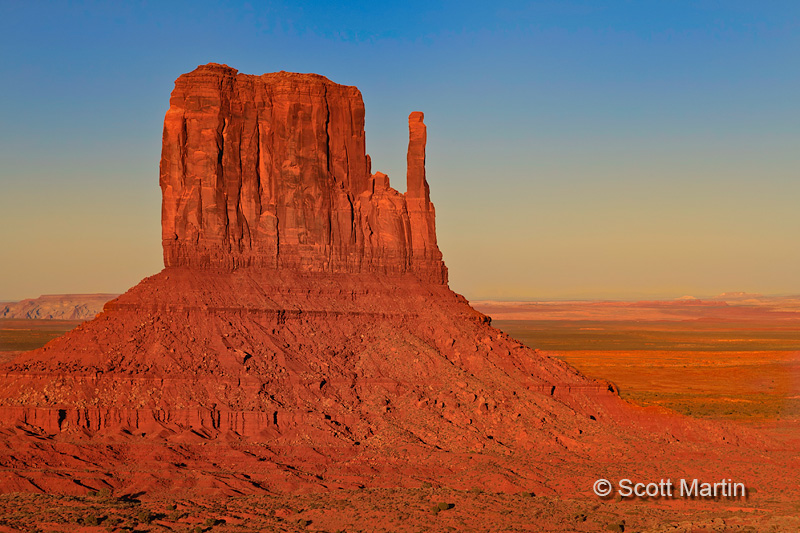 The East Mitten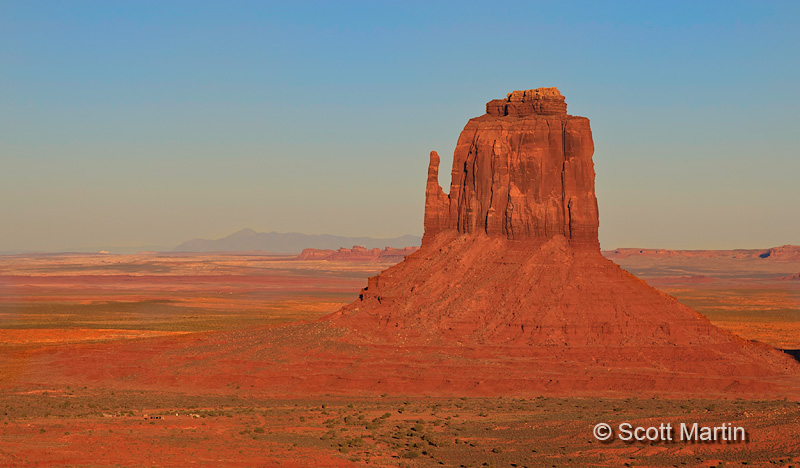 The East Mitten and Merrick Butte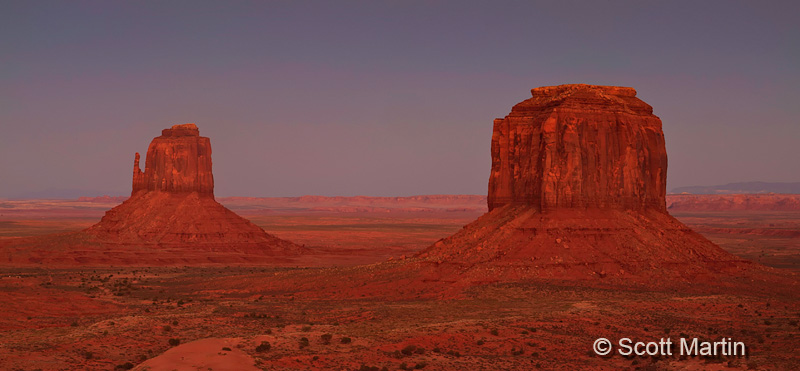 The same shot, different time, different sky….amazing!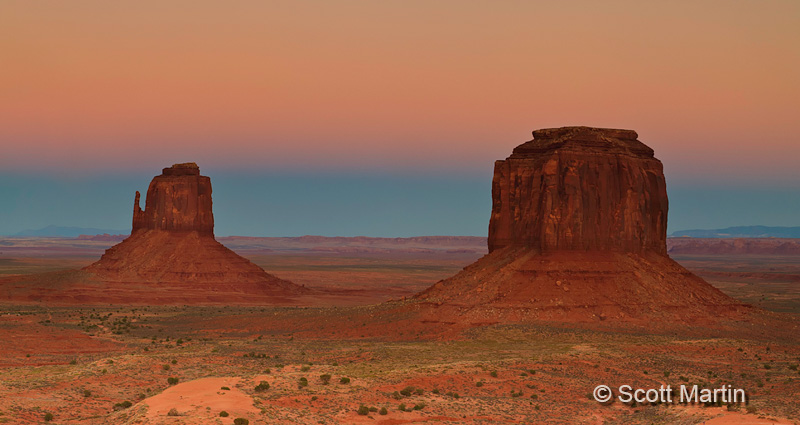 The following images are sunrise shots and as is often the case the photographs taken before sunrise are the ones that catch your eye.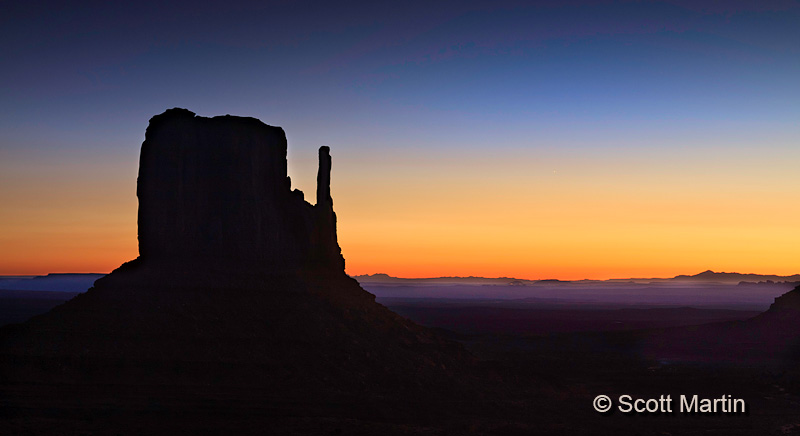 .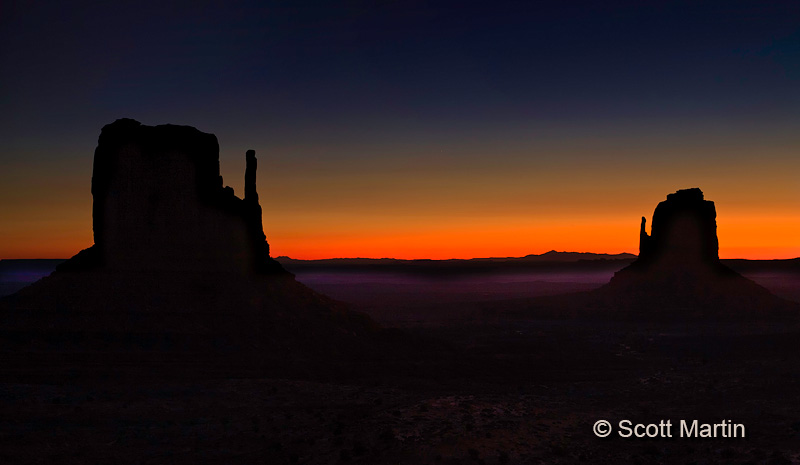 .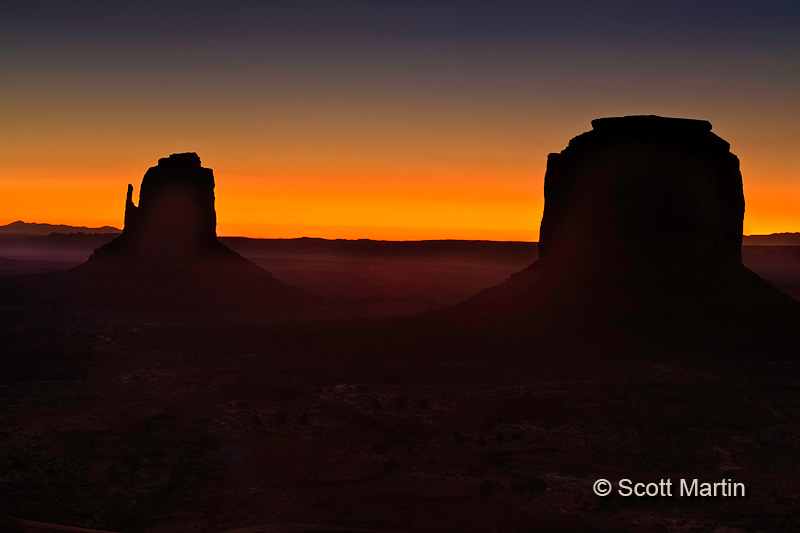 .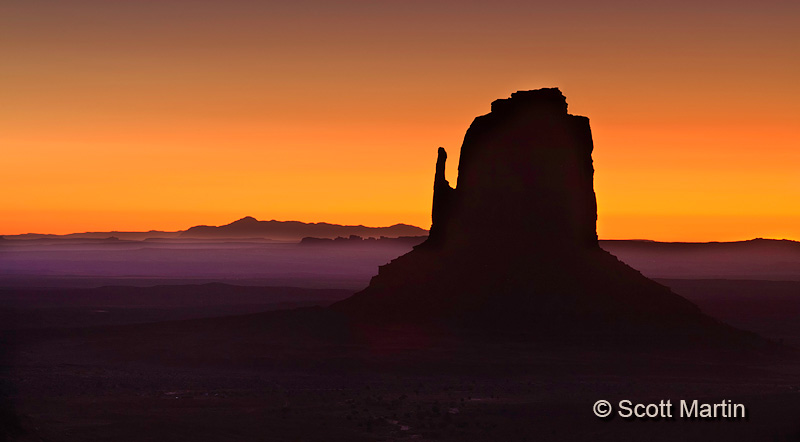 .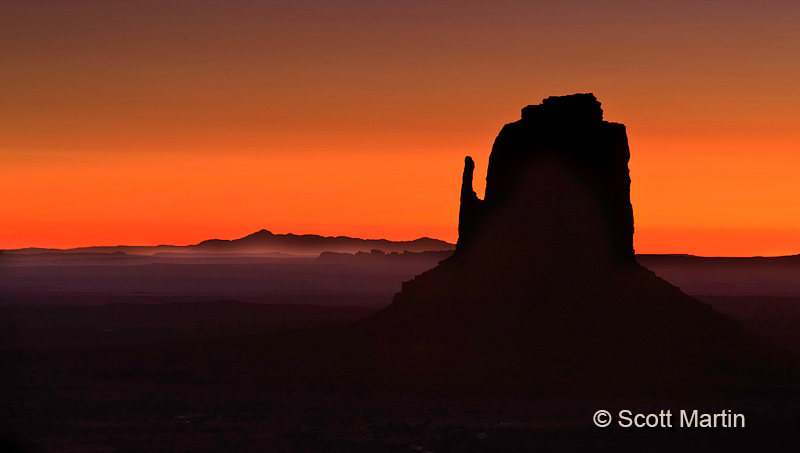 .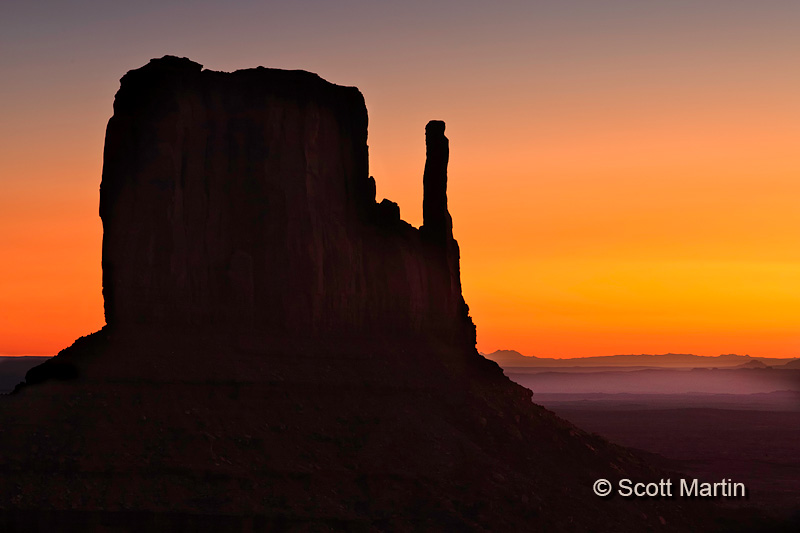 .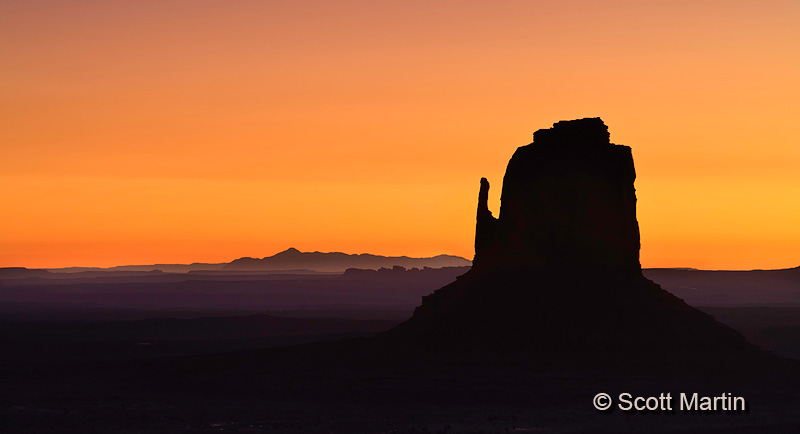 .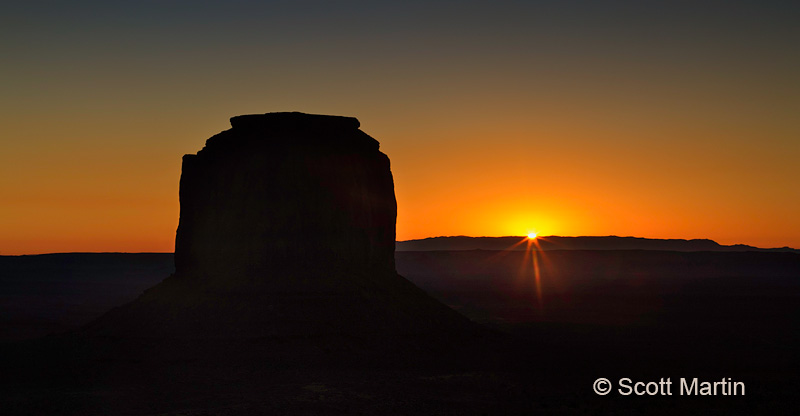 .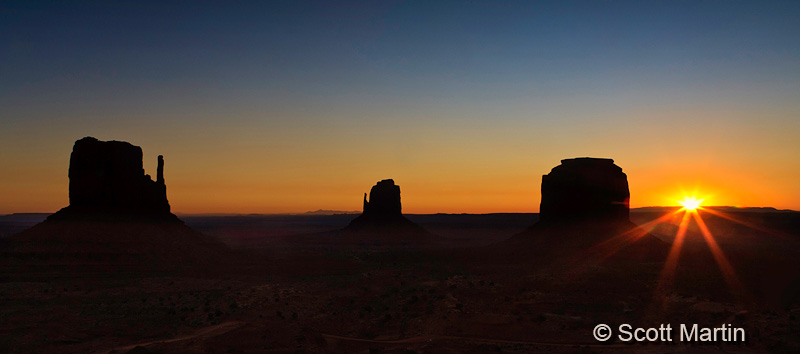 If memory serves me correctly these images were taken using three different lenses; 16-35/2.8; 24-105/4 and 70-200/2.8  Most of this series was also taken using 4×6 Lee ND Grad filters.
After watching the sunrise we headed out into the valley where there is a forty mile dirt road that winds its way around countless buttes, each one a great photographic opportunity, the result of which I'll post another time.  From Monument Valley we headed North along Highway 163 to Moab Utah and two more incredible National Parks; Canyonlands and Arches.