The Spring Migrants Are Returning
Although I haven't had much time to get out with a camera, its great to see the Spring migrants starting to show up in large numbers, especially the Warblers. More than twenty species have been seen in our area and fortunately the leaf cover is still sparse enough that you can catch a good look at most of them.  That will all change in the next few days as the leaves and ground cover reach full bloom.
We spent last weekend at the cottage, getting it ready for another summer and it was a pleasant surprise to have a number of Yellow Rumped Warblers in the trees by our deck. Although one of the most common warblers, they certainly are pretty, especially when they pose for you!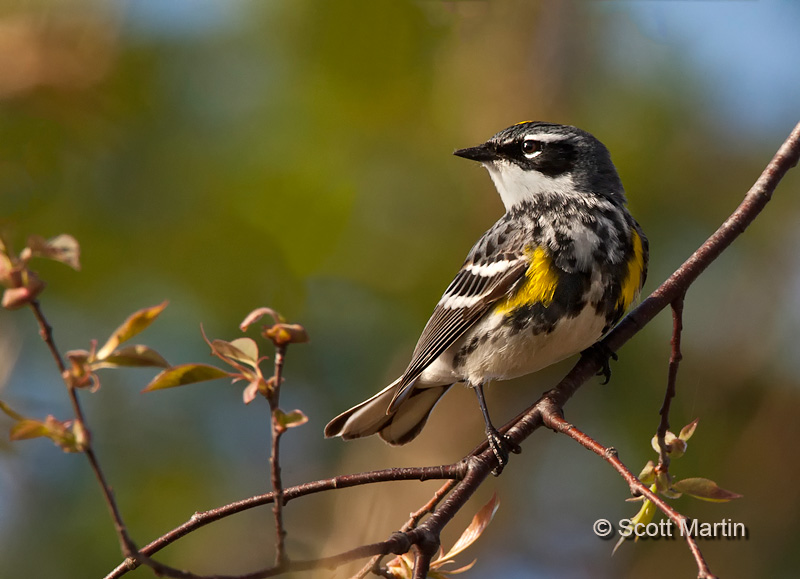 This next shot of a Red Winged Blackbird that didn't want his picture taken is from Cranberry Marsh which is just off Lake Ontario in the south end of the Lynde Shores Conservation area in Ajax, Ontario.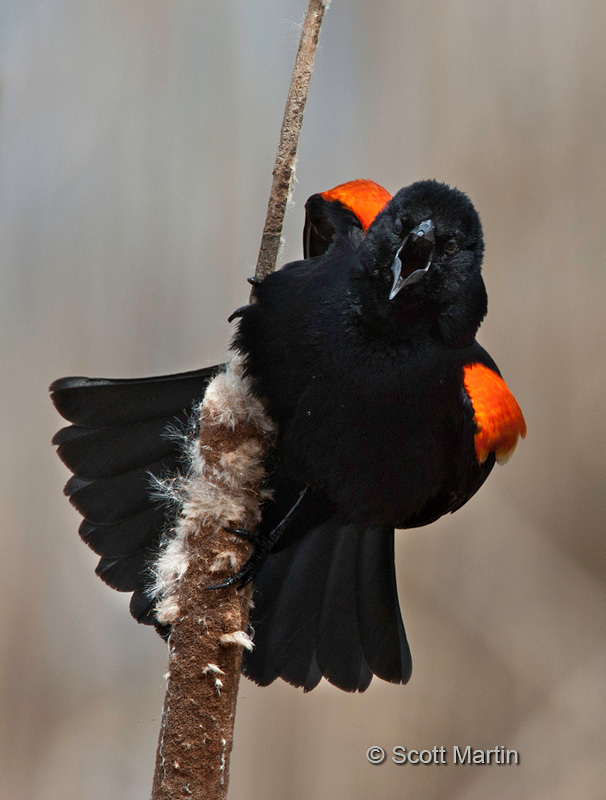 Two photographers whose blog I follow are Darwin Wiggett and Samantha Chrysanthou and one of their recent blog postings talked a lot about using different crops to enhance images, including the square crop.  This White Throated Sparrow shot provided a good opportunity to practice with a square crop.
This image was taken in Thickson's Woods in Oshawa and the Sparrow landed on a very interesting perch, nicely separated from the back ground.  The problem is the perch overwhelms the small bird, which is normally a 'no-no' for good bird images.  Typically you can minimize the large perch by cropping the photo to minimize the visual impact of the perch, resulting in this typical landscape oriented crop.
After reading Darwin's blog on square crops, and quite liking this large perch, I decided to re-do the little sparrow on the big perch in a square format.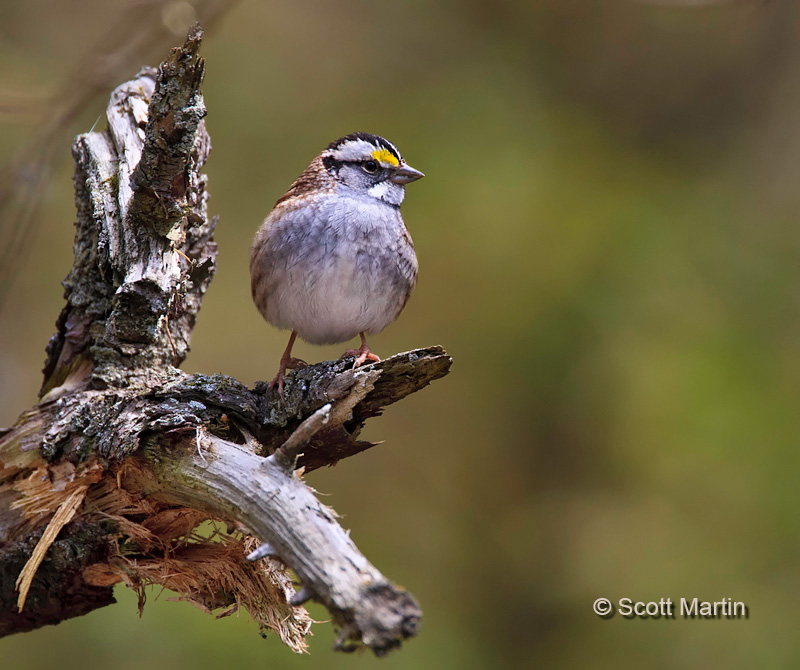 It is always a good practice to think outside the box and break down some of the traditions we photographers cling to, especially when it comes to composition and all the other 'un-written' rules of photography.