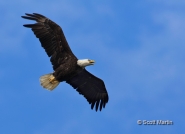 Bald Eagle's from Joe Overstreet Road in Central Florida
Birders and bird photographers traveling to Florida need to make it a priority to travel the five miles along Joe Overstreet Road;  a gravel road that ends at the shores of Lake Kissimmee.  The variety and quantity of birds that are experienced never disappoint.  Deb and I have been making the trip for a number of years now, and although we often see Eagles from afar, this year a couple of mature Eagles, flying with a group of Black Headed Vultures, made a pass fairly close overhead.  It was quite a surprise as I was at the water's edge photographing a Wilson's Snipe which had been actively foraging for quite a while when suddenly it dove for cover and hunched down on its belly, a sure sign that it was troubled by something.  When a bird acts like this it is a sure sign to look up, which I did, expecting to see a hawk overhead, however this time it was a Bald Eagle about thirty feet above my head.
A rather inauspicious entrance to a fabulous birding experience.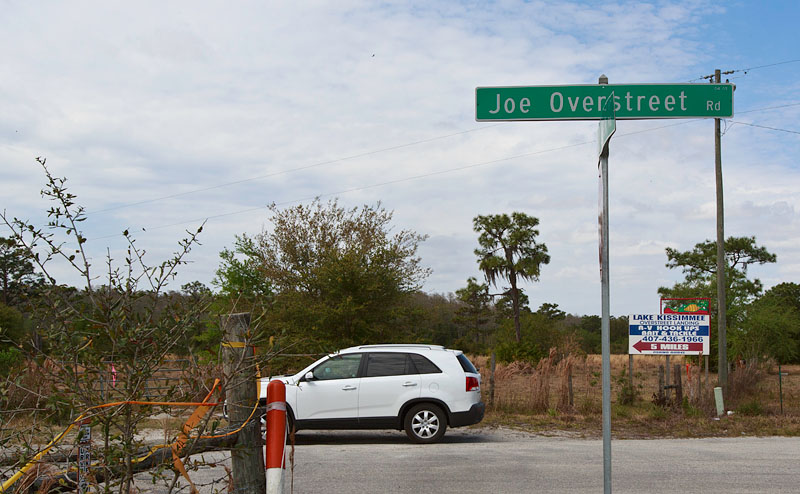 The Wilson's Snipe that alerted me to the Eagles (note the meal he has just extracted from the mud).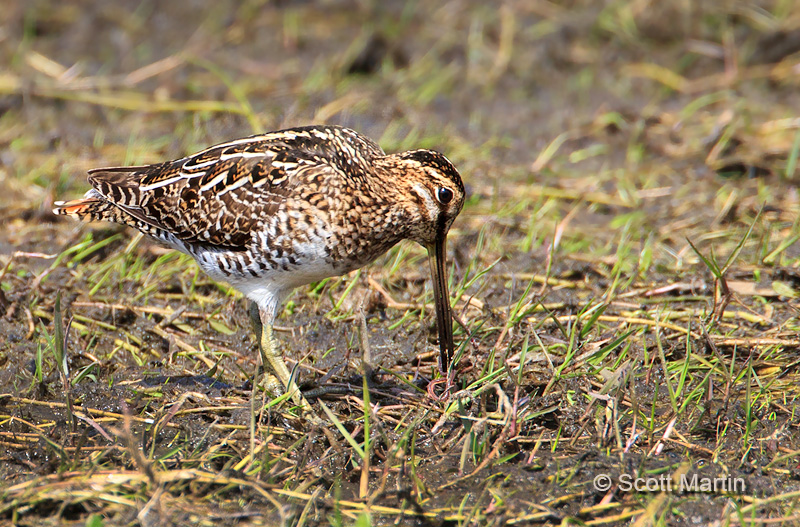 The Bald Eagle is one of the most well known birds in the world, certainly among the Americans who have claimed the Eagle as their National Bird since 1782 and it appears as the central figure in the American Seal.  Bald Eagles have a lifespan in the wild of up to forty years and in captivity have lived even longer, although in the late 20th century they were on the brink of extinction due to hunting and the effects of DDT use.  In 1963 there were only 417 known pairs and due to concentrated conservation efforts that number increased to 10,000 by 2006. The Bald Eagle is now a common bird in the United States and its name was removed from the list of American Endangered and Threatened Wildlife Species in 2007.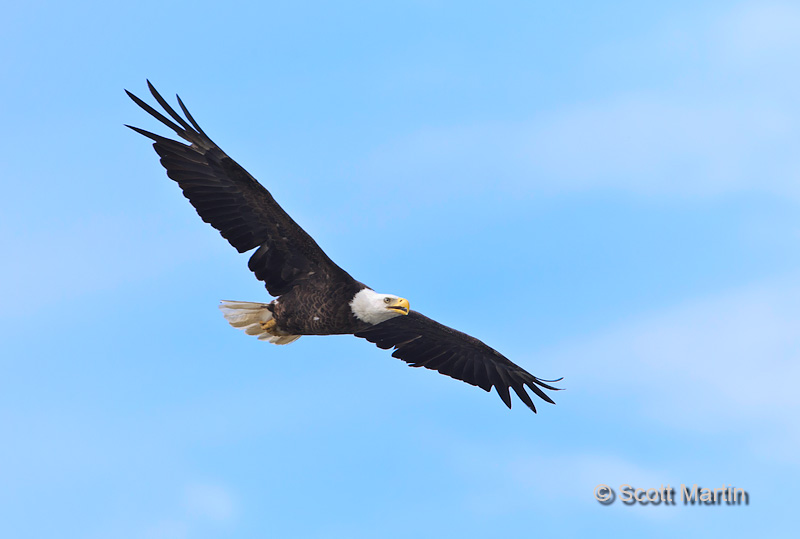 .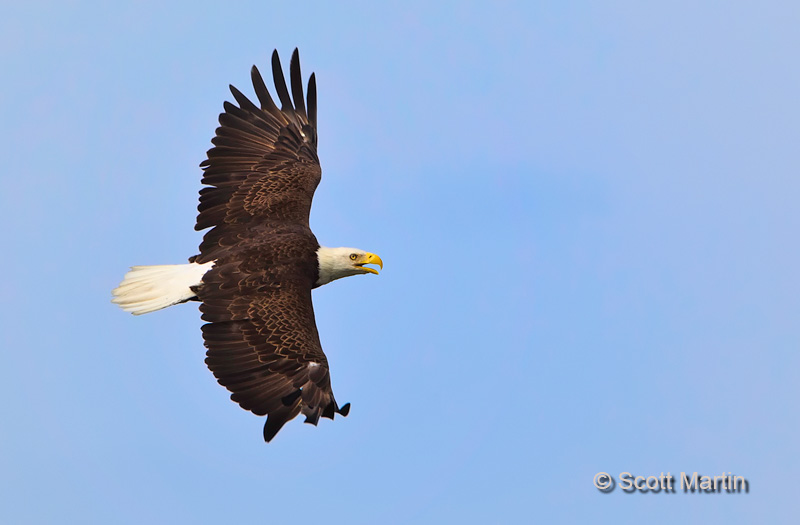 .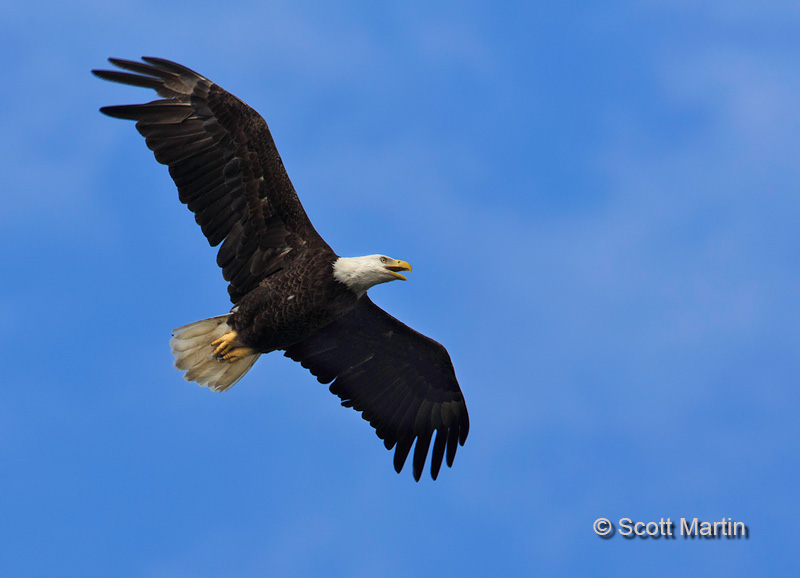 The Eagle images in this post were captured using a Canon 5D MkIII with a 1.4 x TC and 500mm f/4 lens which is not typical gear for inflight bird photography. The camera has a slow frame rate and the use of the teleconverter slows down the auto-focus speed.  Both of these issues conspire to reduce the keeper rate so I was pleased to get a few good frames.