Lesser Scaup Family and a Yellow-Rumped Warbler
Although we are expecting a snow storm tomorrow, the early migrants are returning to the area after wintering down south. It's great to hear their songs every morning as I leave for the office. Probably my favourite birds to photograph in the spring are the many warblers that pass through the Oshawa area in May & June.  Oshawa is a unique warbler location as there is a small woods next to the lake that contains the only remaining "Old World" White Pine stand on the North West shore of Lake Ontario and many of the warblers desire this unique habitat.  One of the more common warbler species is the Yellow-rumped Warbler and we were fortunate to photograph one while in Florida last month.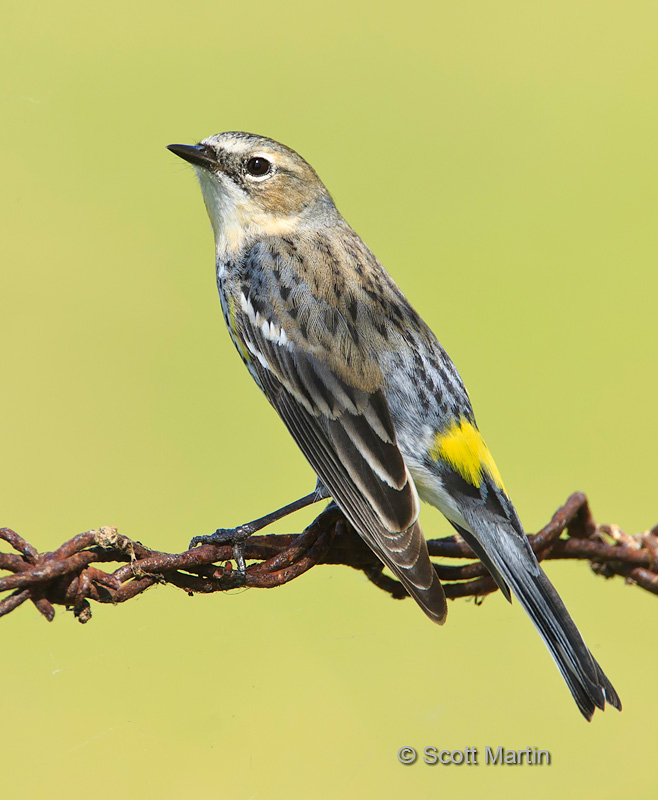 .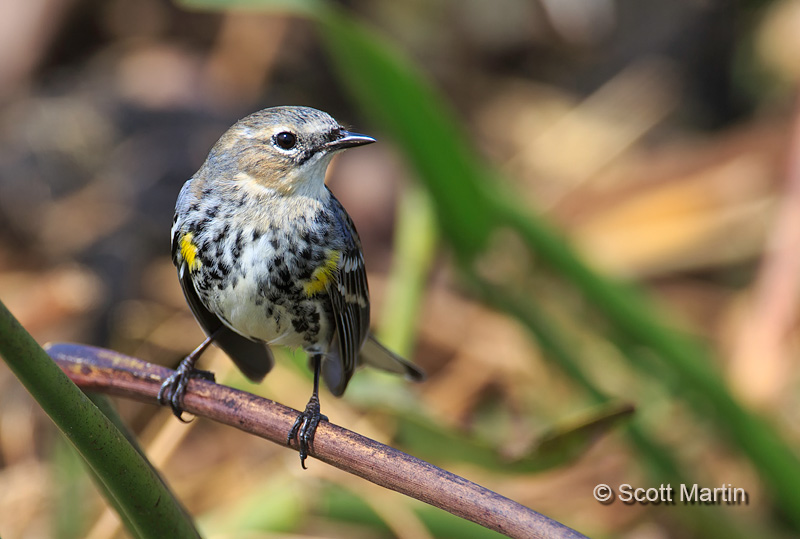 .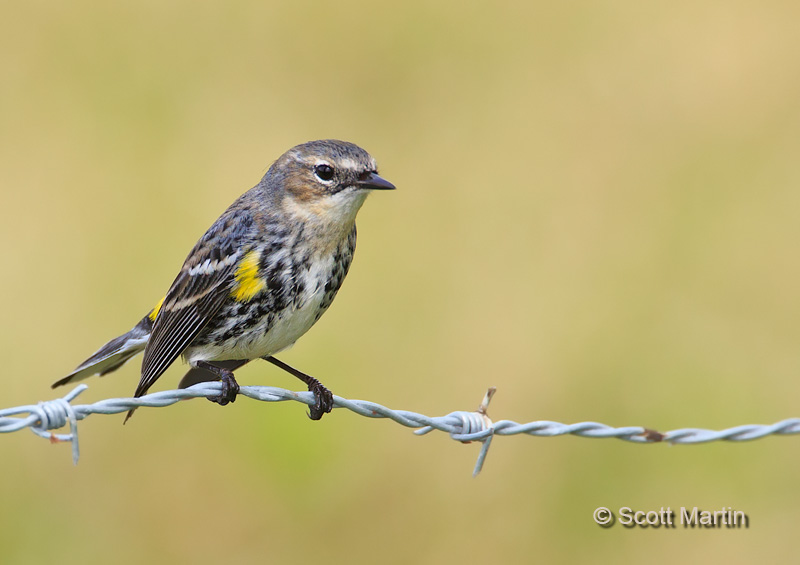 Normally we don't post images on man-made perches, however a nice pose against a clean back ground makes the barbed wire seem not quite as bad!
This Yellow-rump was photographed at Lake Kissimmee in Florida at the end of Joe Overstreet Road. Other warbler images can be seen by following this link to the Warbler Gallery.
While in Florida visiting the Merritt Island Nature & Wildlife Preserve we were fortunate to photograph a number of Lesser Scaups.  Lesser Scaup's prefer fresh water (Greater Scaups like salt water) and are one of the most abundant diving ducks in north America although in recent years their numbers have been in sharp decline.  Even though Scaups are common, this was the first time Deb and I had ever seen or photographed them.
Male in breeding plumage.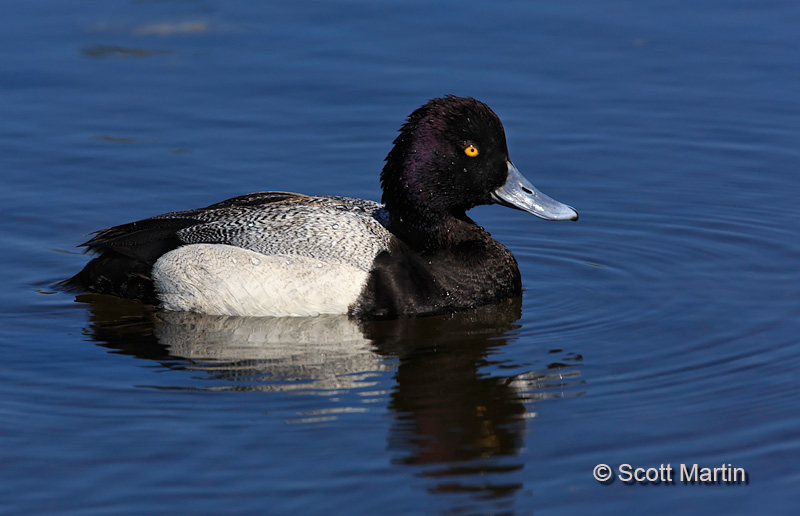 This next image is not as visually appealing as the previous image because the reflection of the head is cut of by the bottom of the frame, however it does clearly show the unique marking on the distal aspect of the bill, which is why it is included in this post.  Any elements of visual importance in an image tend to detract from the image when they touch the edge of the frame so try to leave ample room around your subject when out taking pictures. You can always crop the image in post processing, however when you crop the image "in the camera" like I did in this next shot, you are stuck with less than ideal results.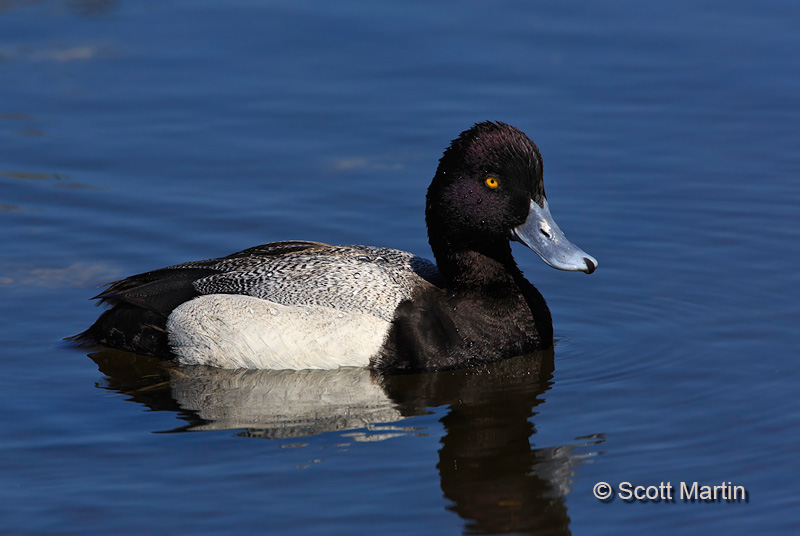 Non breeding male plumage or a young male.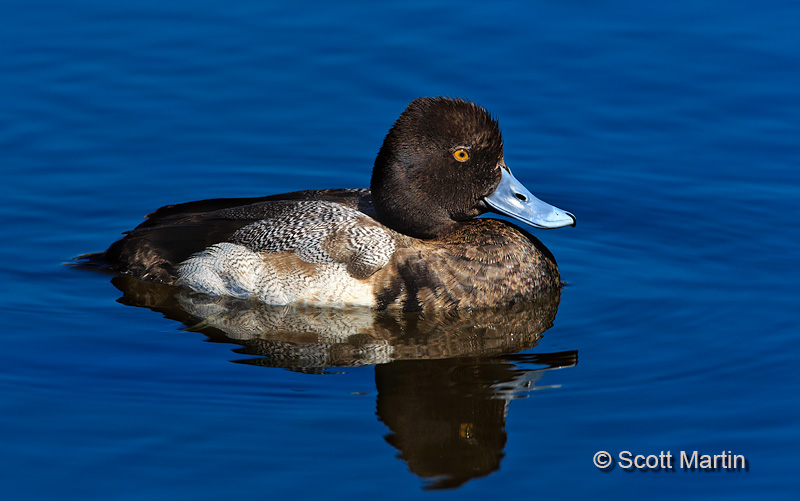 Female Lesser Scaup.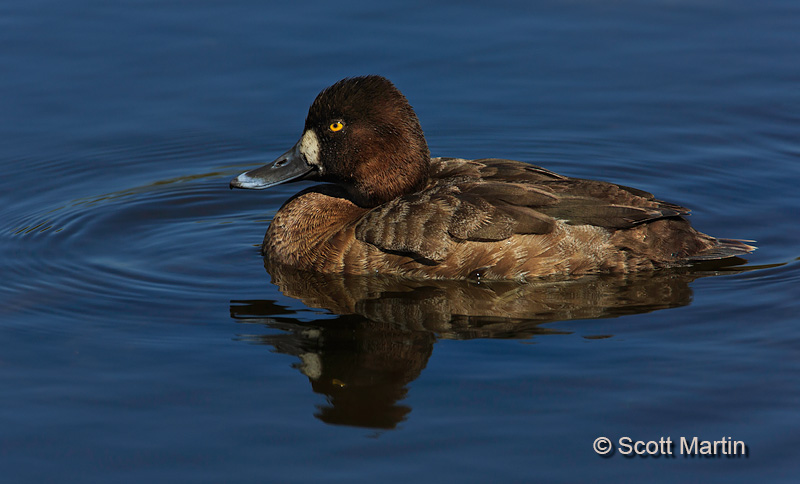 .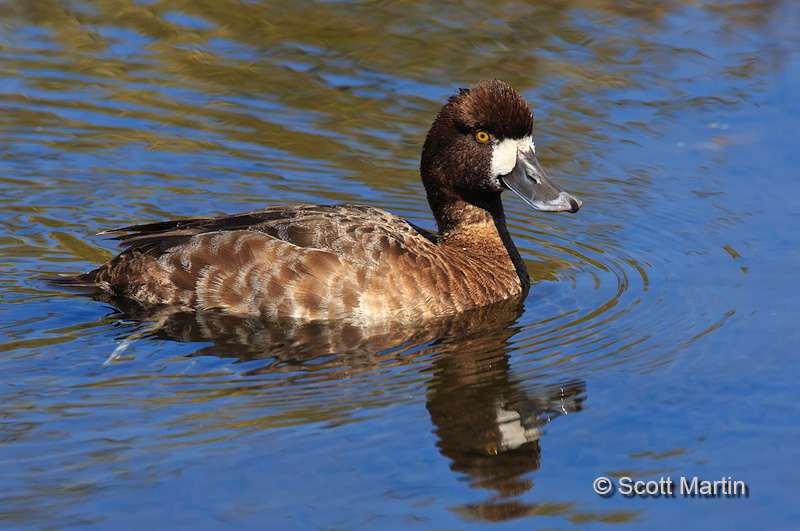 All images in this post were taken with a Canon 5D Mk III and EF 500mm L IS lens supported on a Jobu monopod and Jobu Jr. 3 gimbal head.