Moose In Algonquin Park
Earlier this year it was my privilege to spend three days in Algonquin Provincial Park, photographing moose. It was a fabulous few days as we saw approximately twenty different moose and were able to capture them in great light and from a terrific low vantage point as we were shooting from a boat.  Our captain and moose guide extraordinaire was Michael Bertelsen who owns and operates Algonquin Park Photography Tours & Workshops. Michael has been doing tours into Algonquin from his home base in Huntsville for over a dozen years and knows the park like the back of his hand.  His vast knowledge of photography, Algonquin Park and its wild inhabitants was invaluable to the success of our trip. Plus Michael is a great guy who is fun to spend time with. Please take time to check out the link above to his website and see the variety of tours he has to offer and then book one; you wont be disappointed! Joining the tour were my great friends Eleanor and Arni as well as my new friend Joyce who accompanied Eleanor. We all had a wonderful time together and I trust we will be able to get together to do the same thing again. You can see Eleanor's work at EleanorKeeWellman's Photos and Arni's at ArniWorks Photography.
Getting to the ideal moose location involved an 18 mile boat ride that began before sunrise, however the best light of the day is just after sunrise so the effort is always worth it.  The boat trip was all part of the enjoyment and the wide open vistas in Algonquin Park made for a perfect way to start the day as can be seen in this GoPro video.

The benefit of arriving on location at sunrise was the topic of an earlier blog post which includes some moose images taken during this trip but here is the view that welcomed us.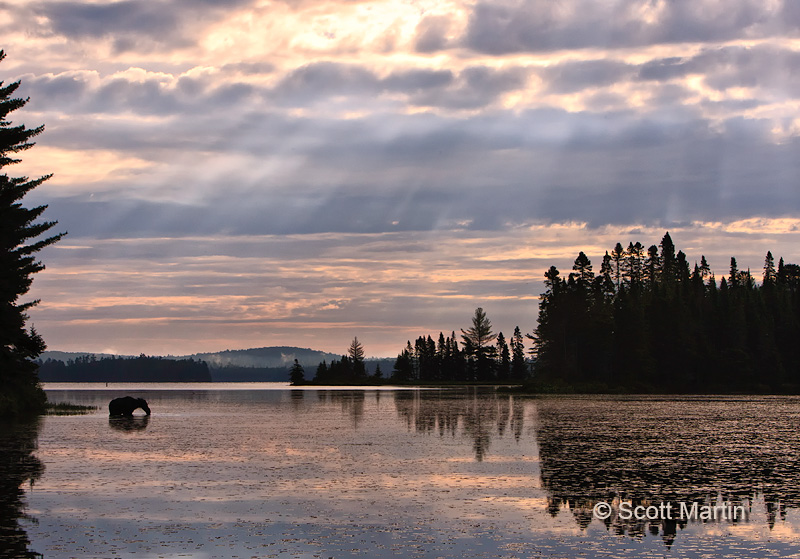 One of the benefits of photographing moose in June is that the cows have just recently given birth to their calves and its a pleasure to see these young moose starting to get used to the world around them.  They stay close to their moms and quickly learn their way around whether on land or in the water.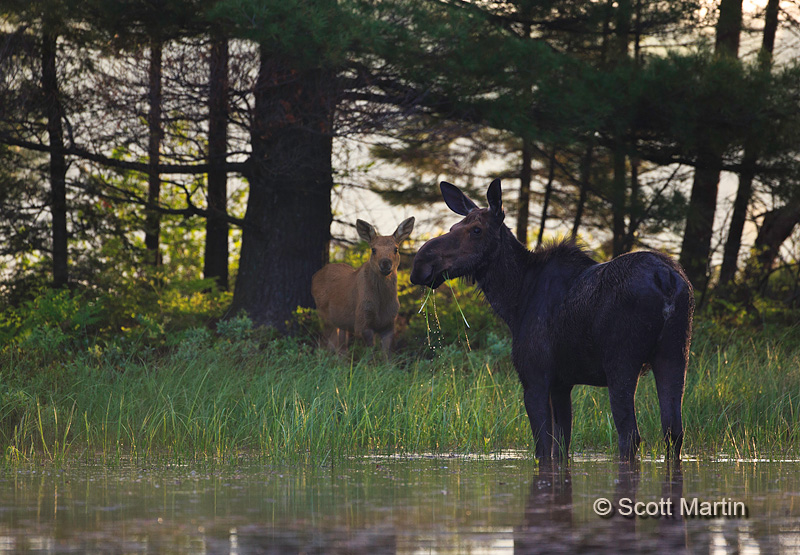 Some tender moments.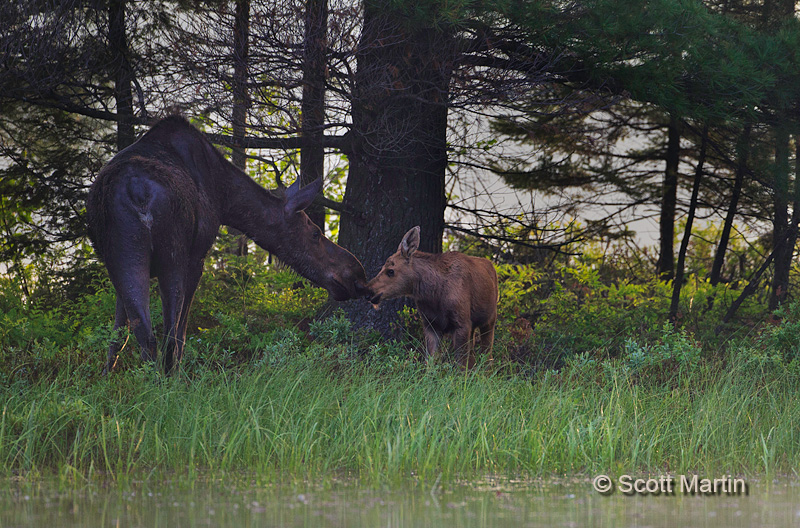 .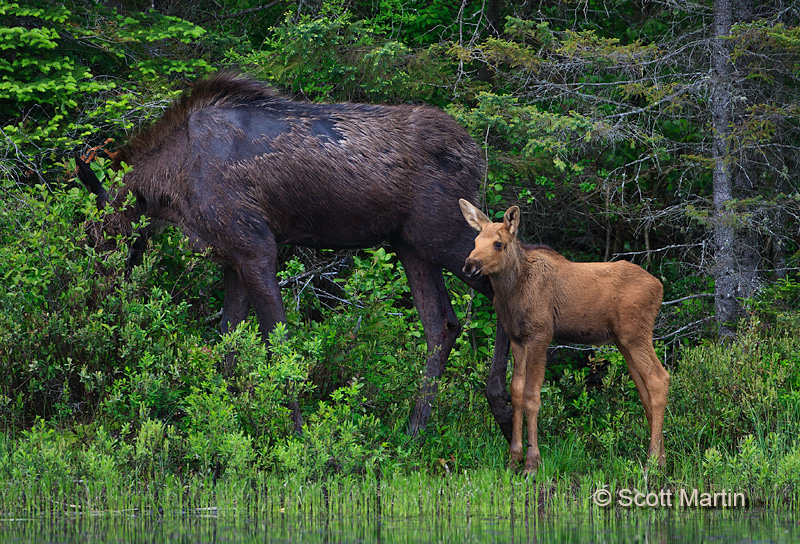 .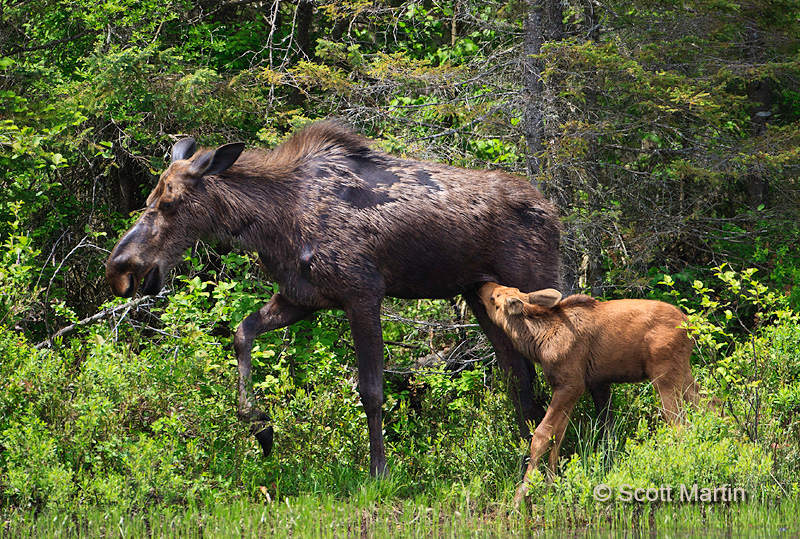 Follow the leader, wherever she leads!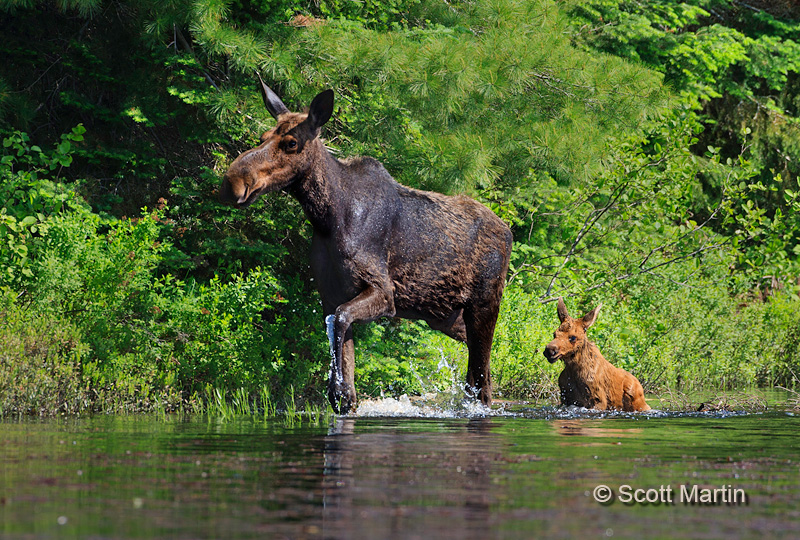 .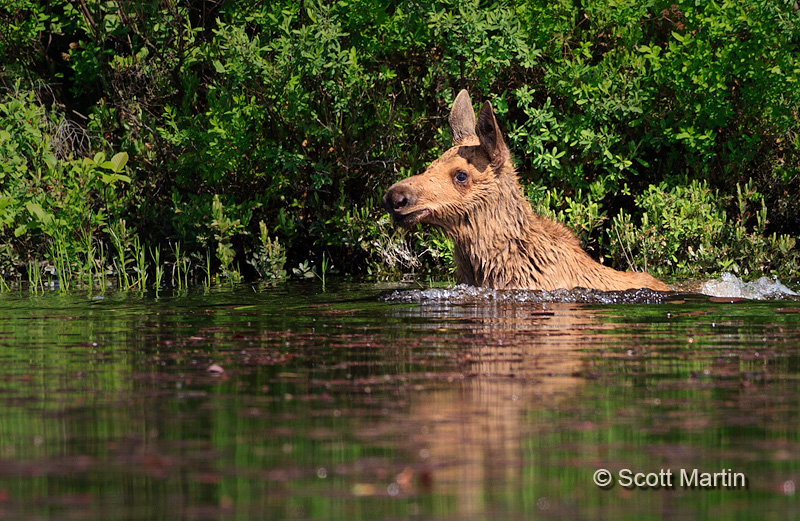 A younger cow enjoying the lily pads.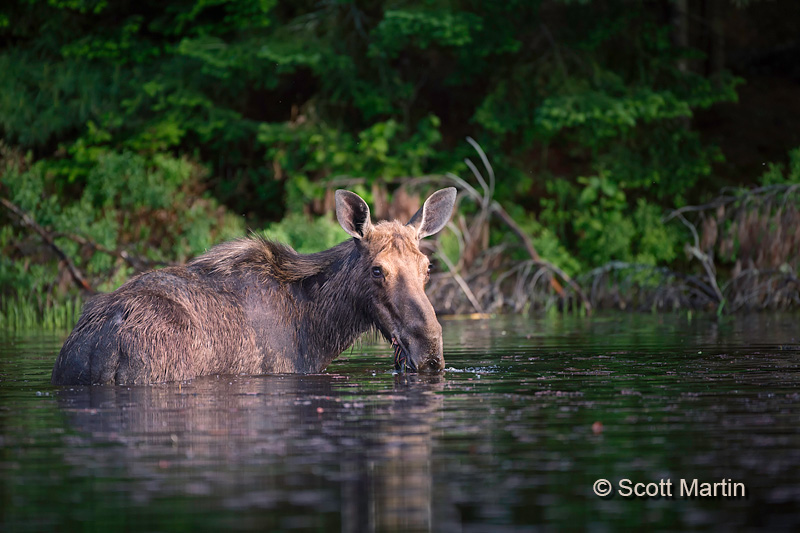 .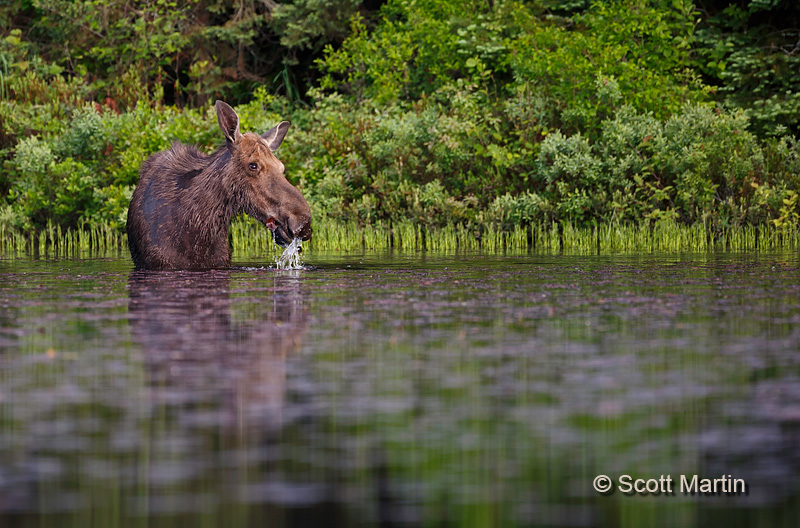 .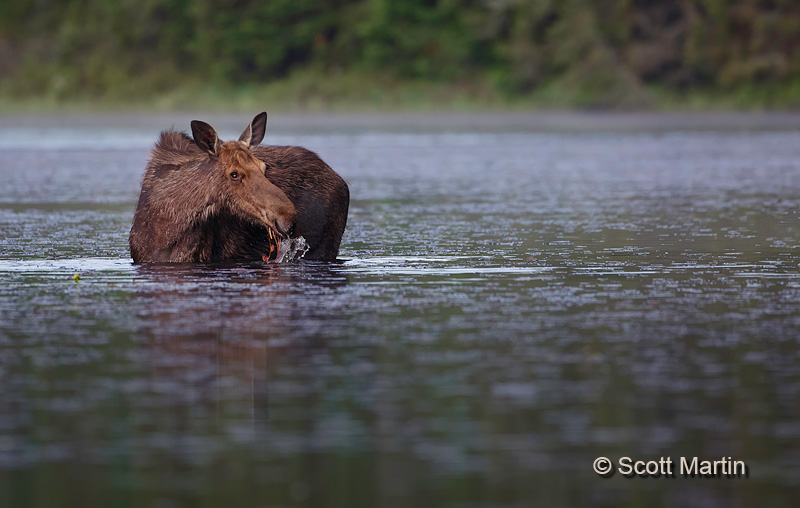 The Black Flies and Mosquitos were incredibly bad and we wore bug nets almost all the time. The moose were not immune from the flies relentless onslaught. Take a close look around this cow's head and neck.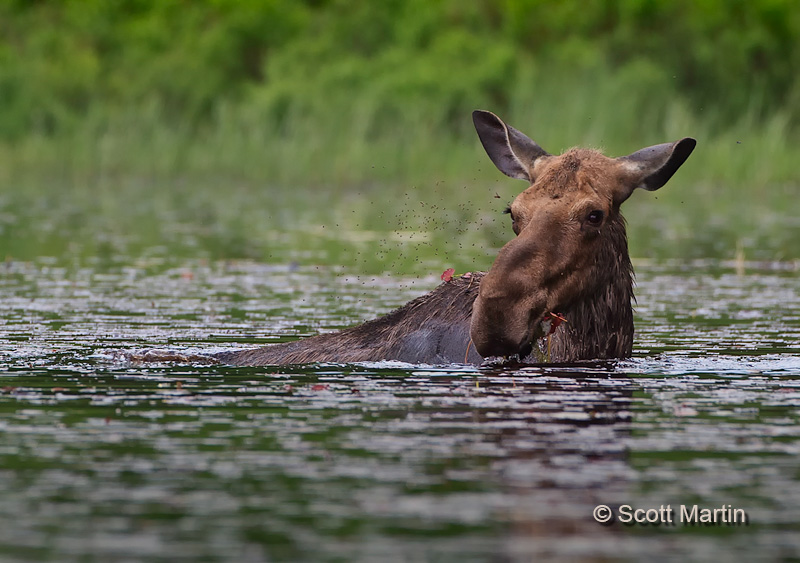 I only have eyes for you!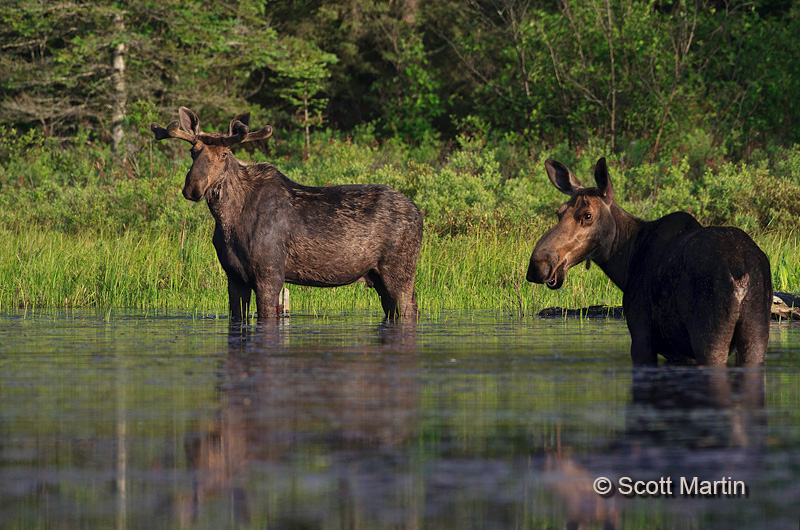 Unfortunately the feelings were not reciprocated 🙂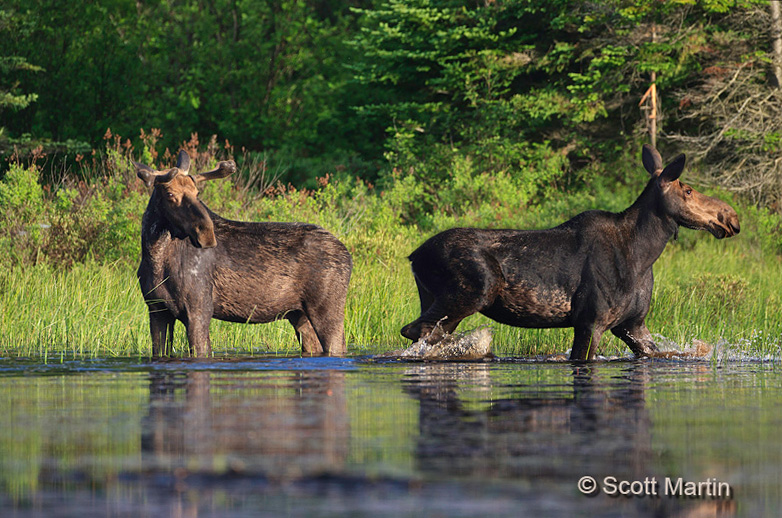 Although not the prettiest, the Bull Moose is an enormous animal and the most desired to photograph, especially with that classic full rack of antlers on proud display. The bulls lose their racks every fall and thus grow new ones every year.  In June (when these images were taken) the annual growth process is still in the early stages so the antlers are small and felt covered. By October they will be massive, however even in June they were impressive.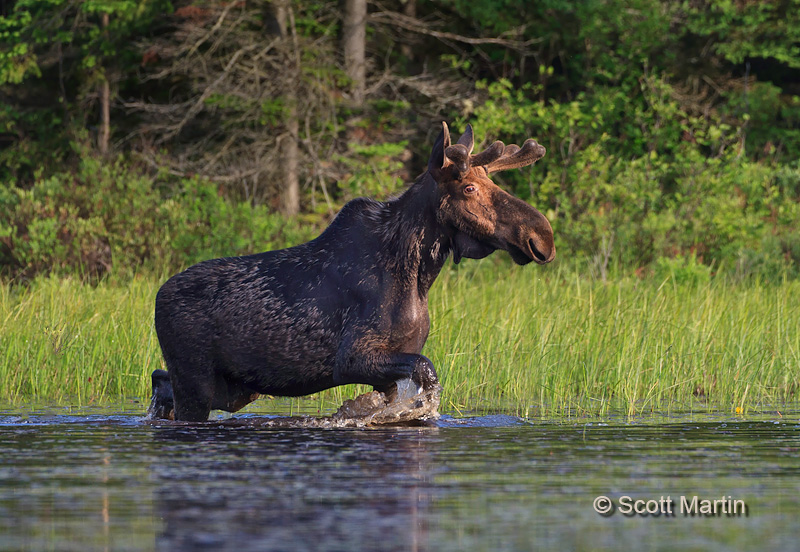 .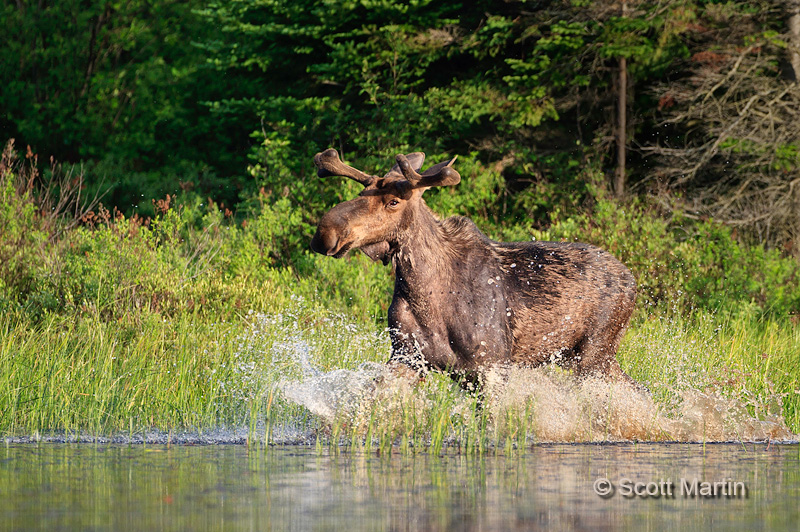 .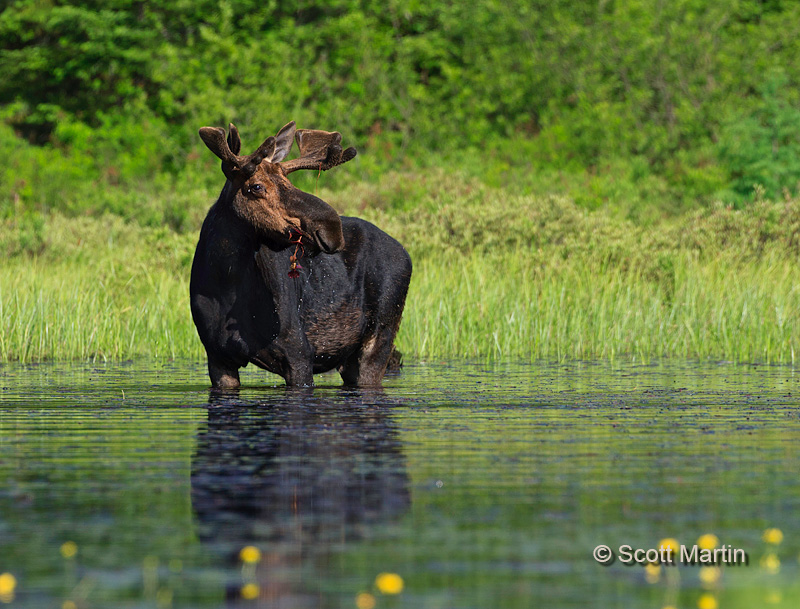 .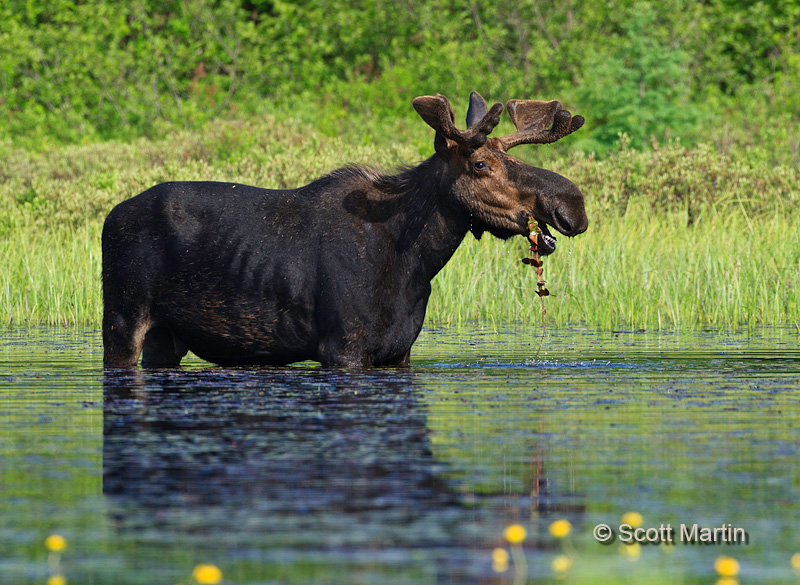 .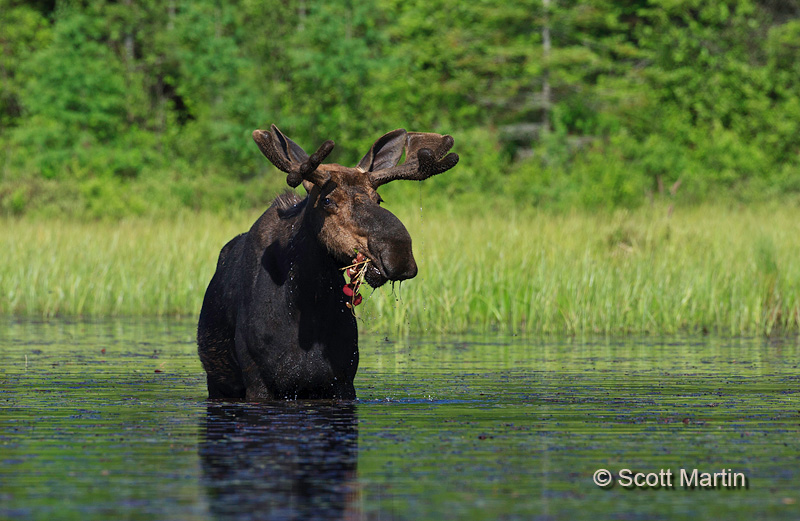 .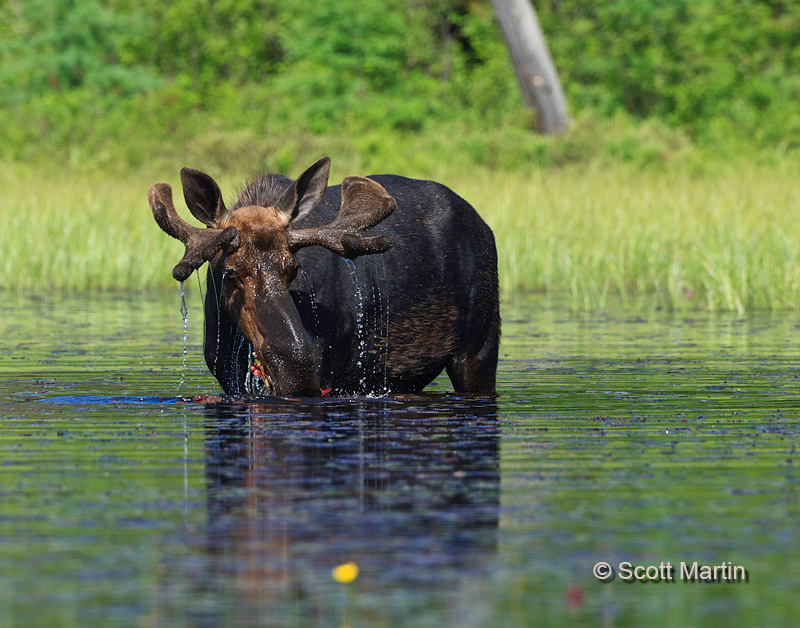 .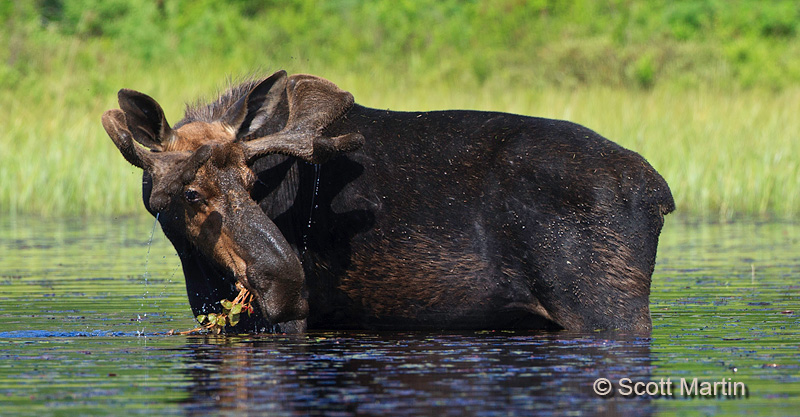 The day before our trip to Algonquin Park, my great friend Arni took possession of an incredible new lens just released by Canon. The EF 600 f4 L IS II which is optically leaps and bounds ahead of its predecessors, the Version I Canon supertelephotos. To prove this point Arni had attached his latest version of the 2x teleconverter to the lens, in essence converting the lens to a 1200mm f8 lens! He then graciously allowed me to use his new lens. Now, all of the photographers reading this post will know that using a 1200mm lens, hand-held and while sitting in a boat is ridiculous, as it's just not possible to take acceptable images with this set up, however Canon's new lens technology is changing all that. Let me know what you think of these!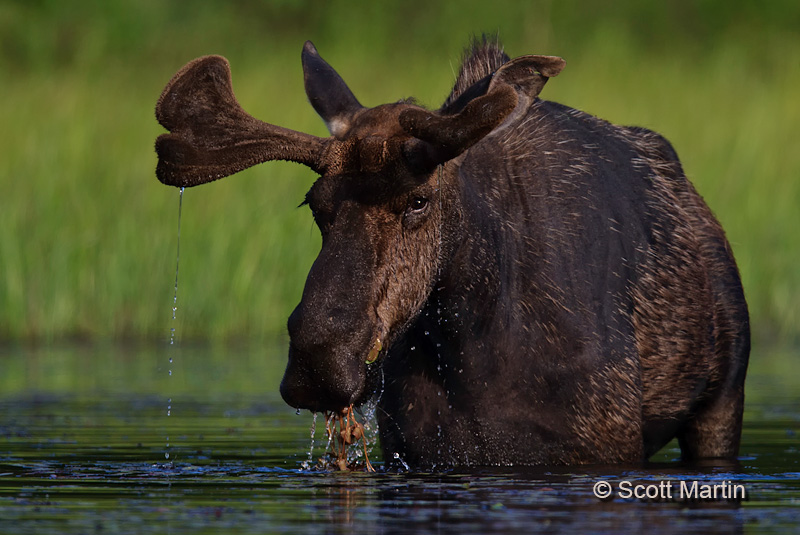 .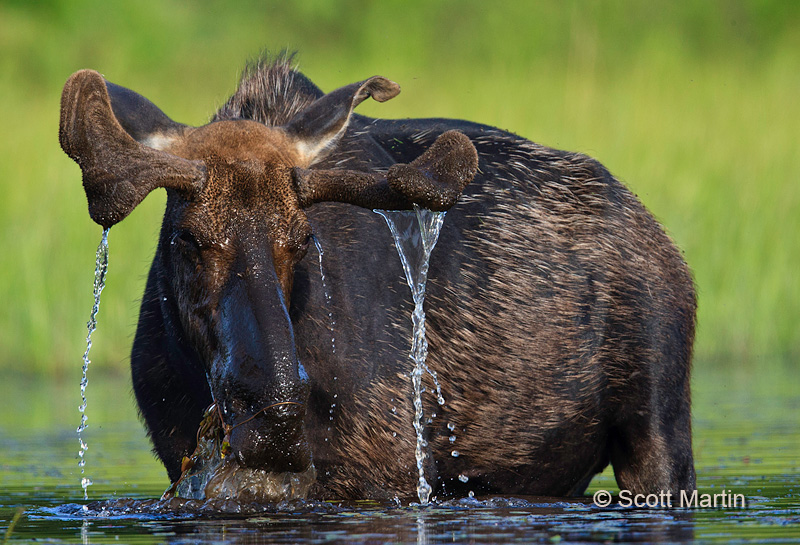 .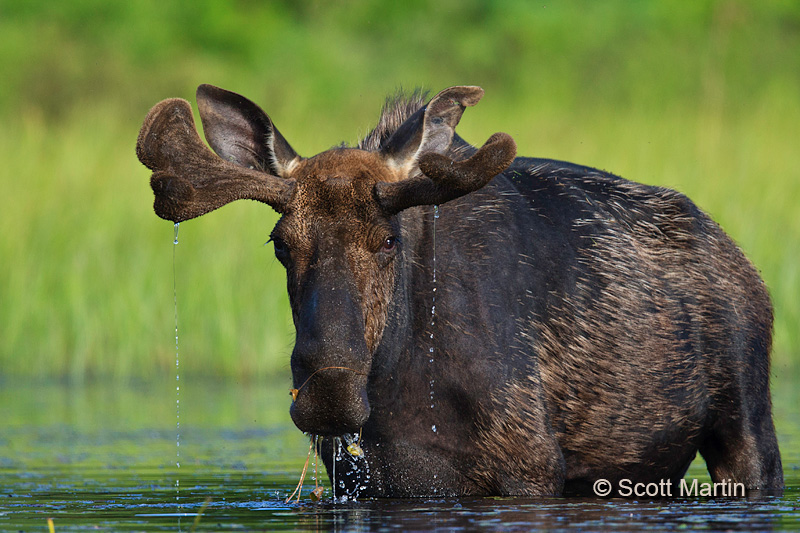 .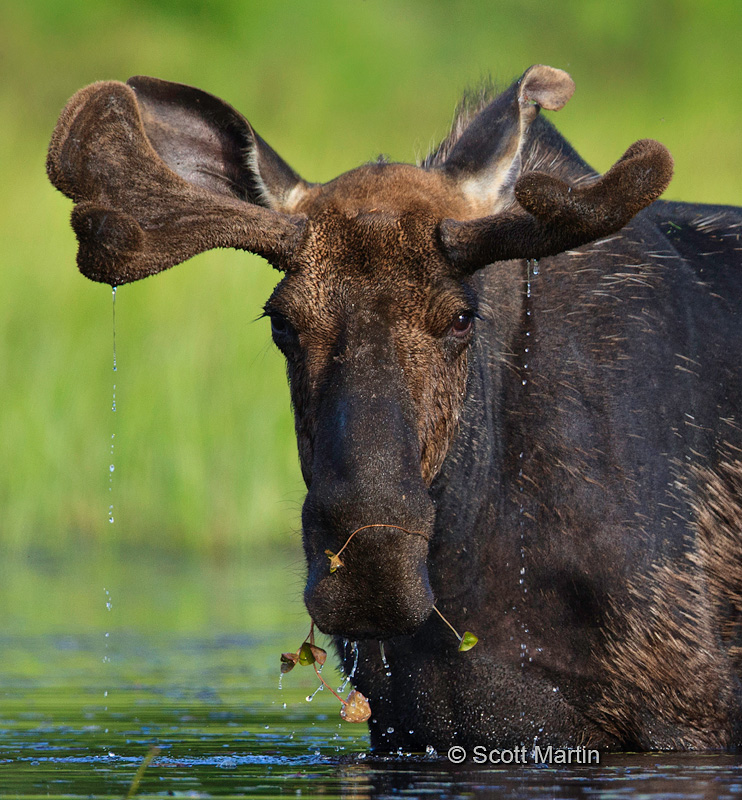 .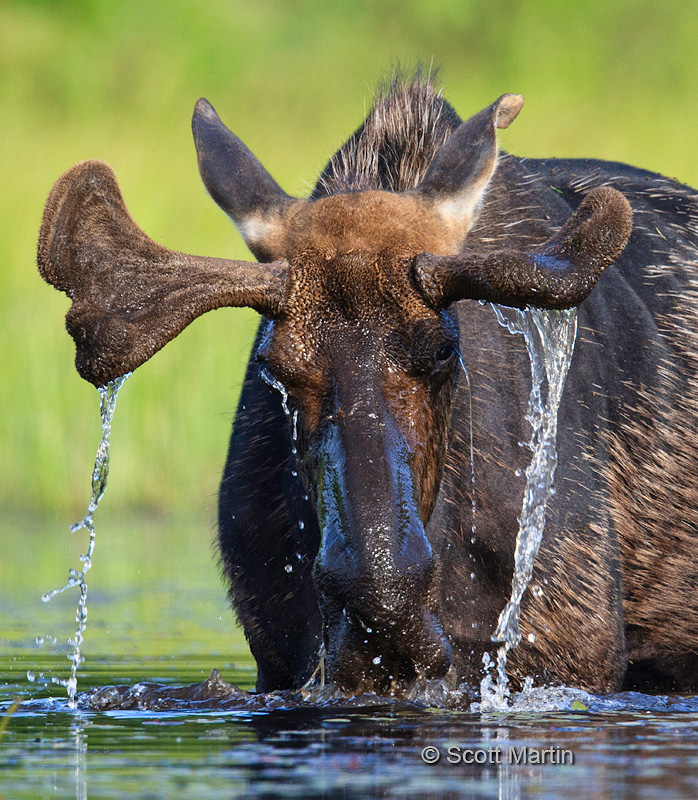 A huge thank you Arni for trusting me with your new lens!
Often times when on a specific type of photography expedition we instinctively apply all of our concentration shooting the intended subject and forgetting to look around and enjoy the whole experience. In this case although the tight shots are exactly what we wanted, it is also important to see the moose in its environment.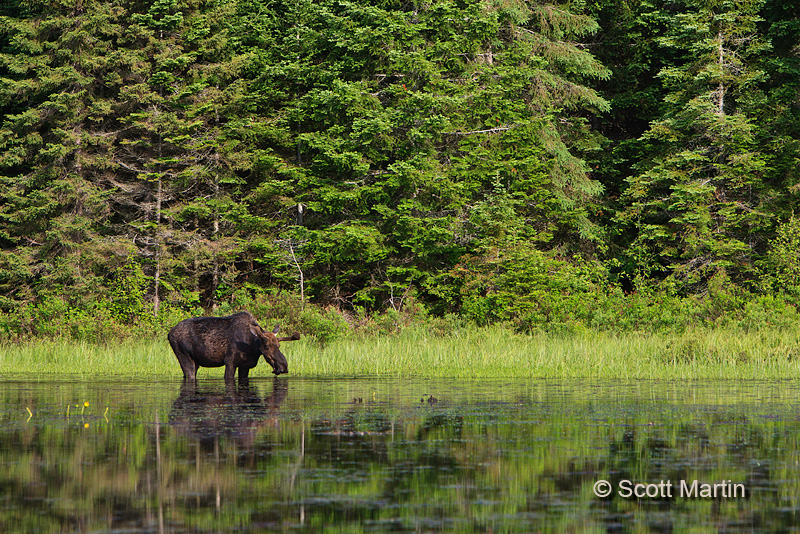 .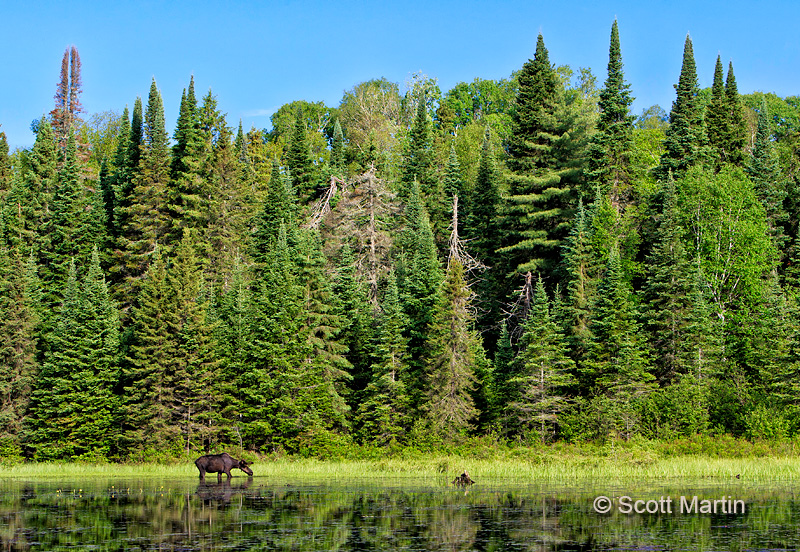 Over the past few months I have started experimenting with video, taking advantage of the video capabilities of the Canon 5D MkIII and the fun to use GoPro video camera. The intent is to capture video of the objects we are photographing after enough still 'keepers' are obtained! I hope you enjoy the following two-minute video clip of some of the moose we saw on this trip, all taken with the 5D and edited using Adobe Premiere Pro (part of the CS6 Creative Suite). I have subsequently learned that the video settings I used were not the greatest and it is extremely difficult, if not impossible, to shoot video from a boat without way too much movement of the camera! All that said, video capture is a lot of fun and I'd recommend you give it a go if your DSLR has video capability.

Another thanks to Eleanor, Joyce, Arni and Michael for the great three days we spent in Algonquin Park. It was a blast!