Burano, The Colourful Island of Lace in the Venetian Lagoon.
The conclusion of my last post stated that the next blog entry would be from Venice, however in sorting through the pics from Venice it became obvious that the number of interesting images will require multiple blog entries. So while I'm working the Venice posts, here are a few shots from the tiny island of Burano….close to Venice but a charm all its own.
Burano is a 52 acre island that was first settled by the Romans in the sixth century. It is about 7 km from Venice and you arrive on the island via a 45 minute Vaporetto ride. The population of Burano is about 2,800.  The main export of Burano is lace and although that is mostly for the tourist trade, historically the island is known for the best quality of lace in the world. Leonardo Di Vinci visited the island in 1481 purchasing a lace that was used for the altar in a European church and soon all the churches around the globe wanted Burano lace.
As you approach the island, long before you arrive you notice the leaning campanile of the Church of San Martino which dominates Buranos's skyline.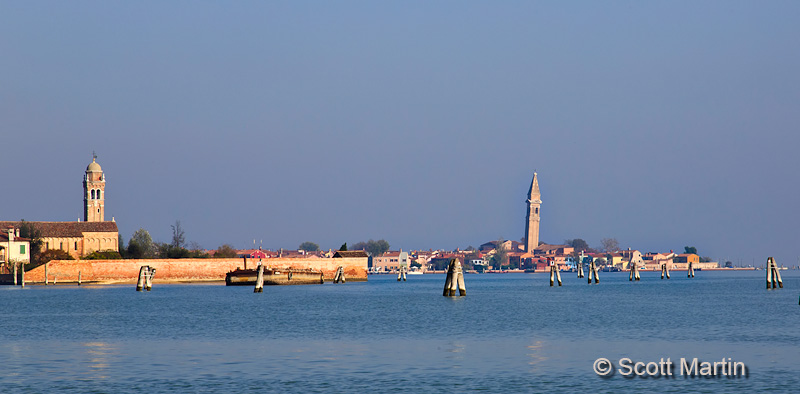 For a photographer, although lace and leaning towers are interesting, what Burano is really known for is its colourfully painted houses and reflective canals which in the late afternoon light provides photo opportunities like non other.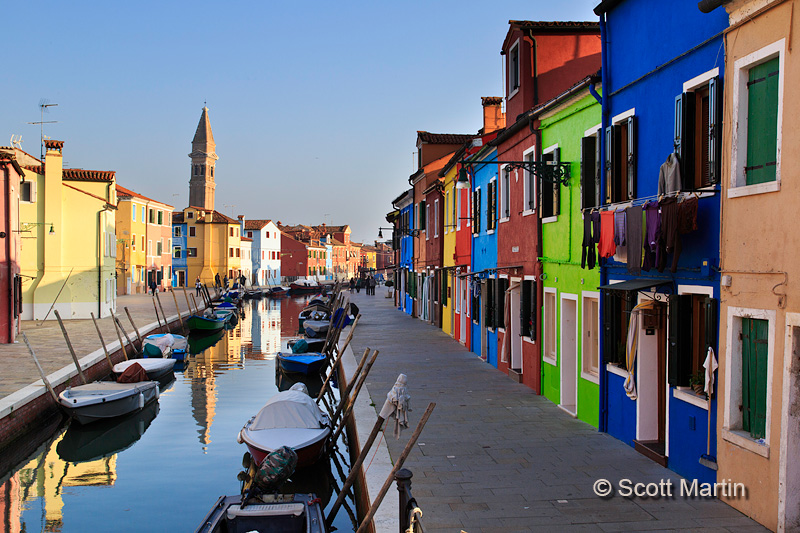 .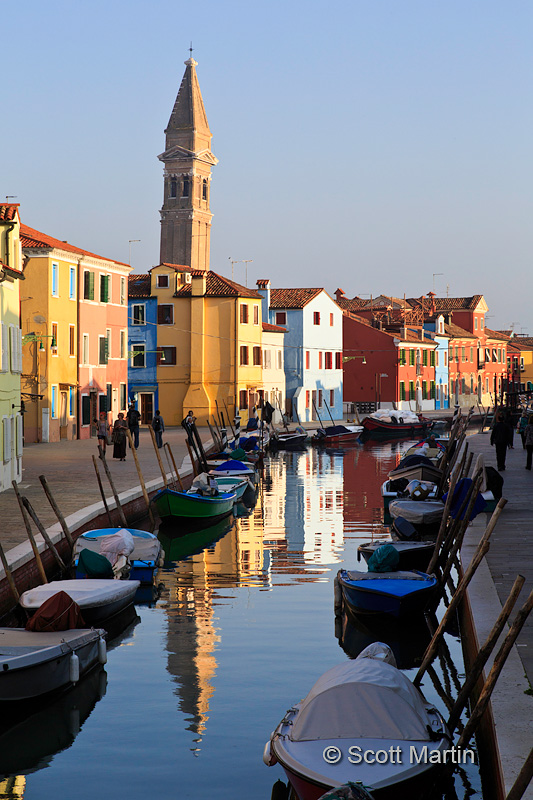 .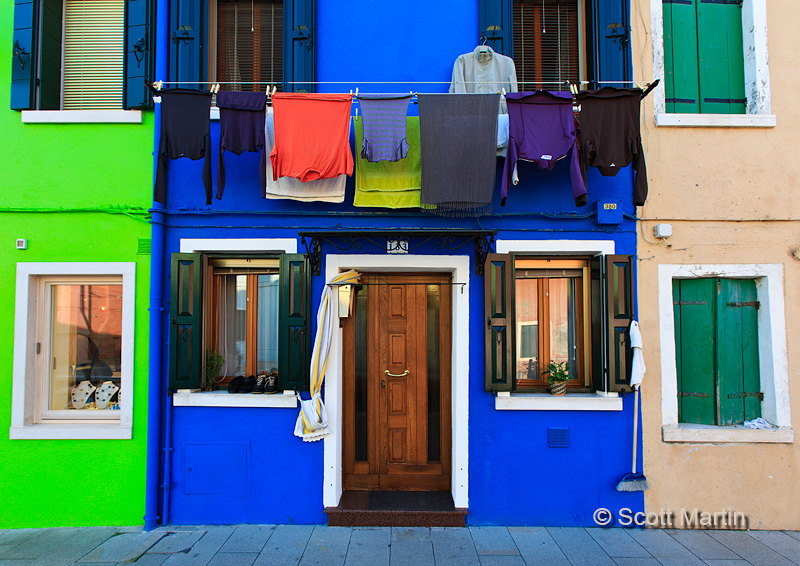 .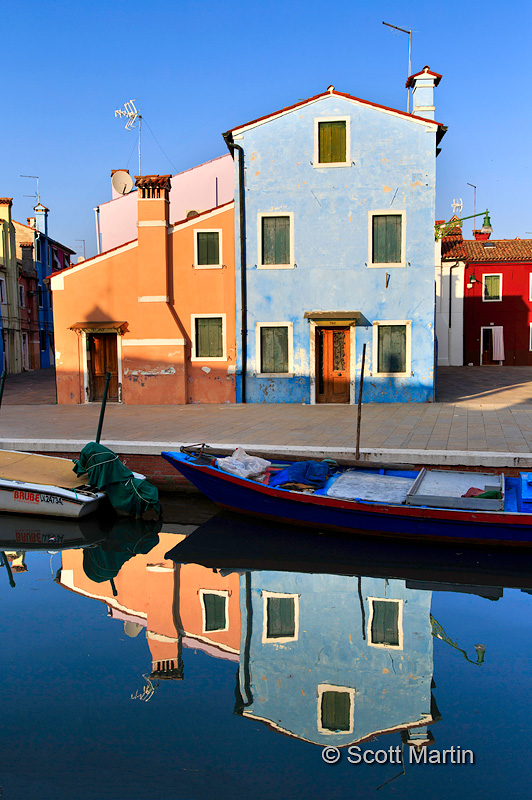 .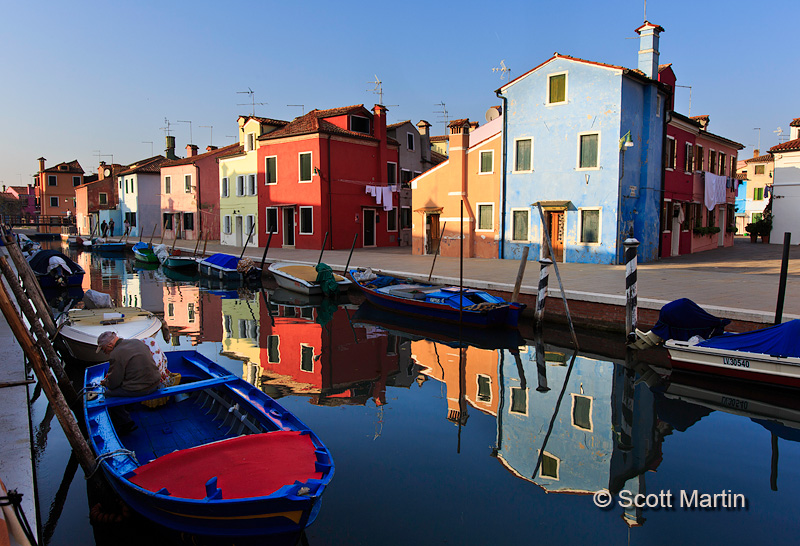 .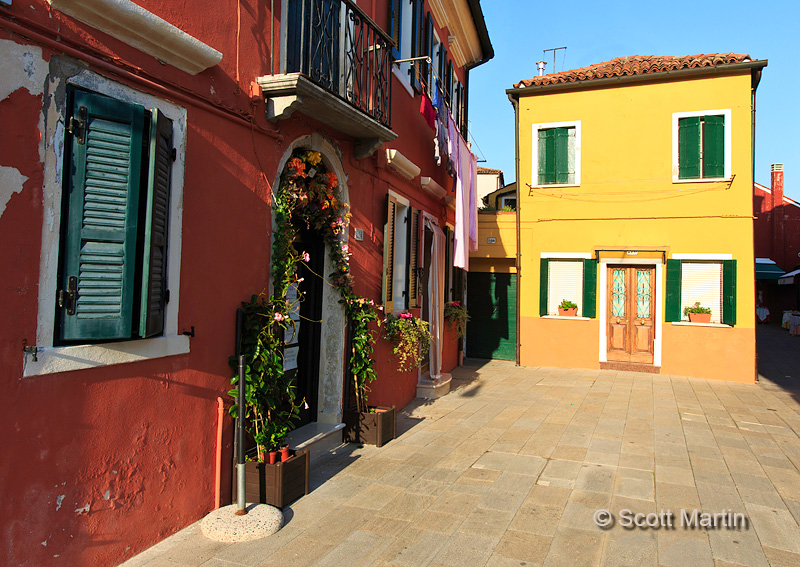 .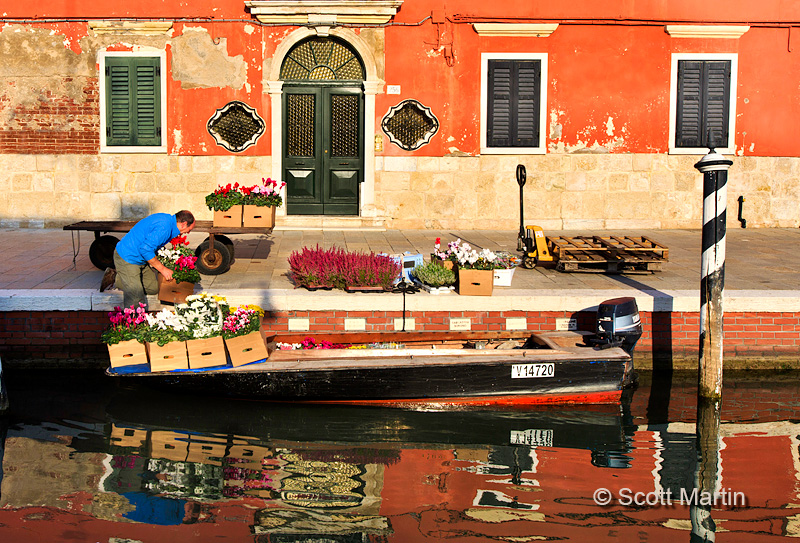 .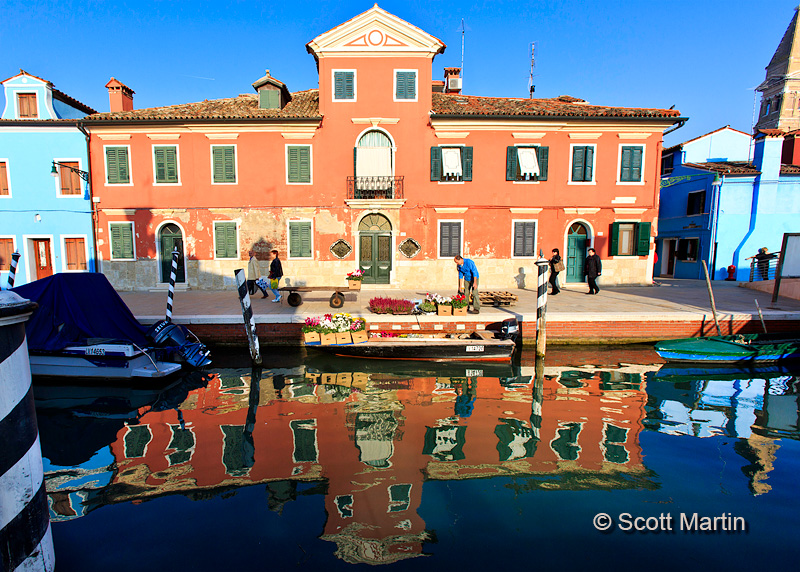 .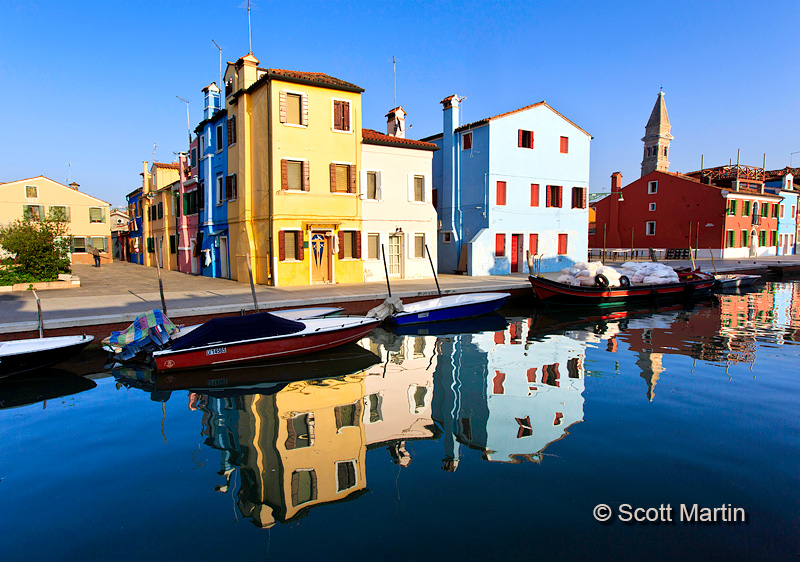 .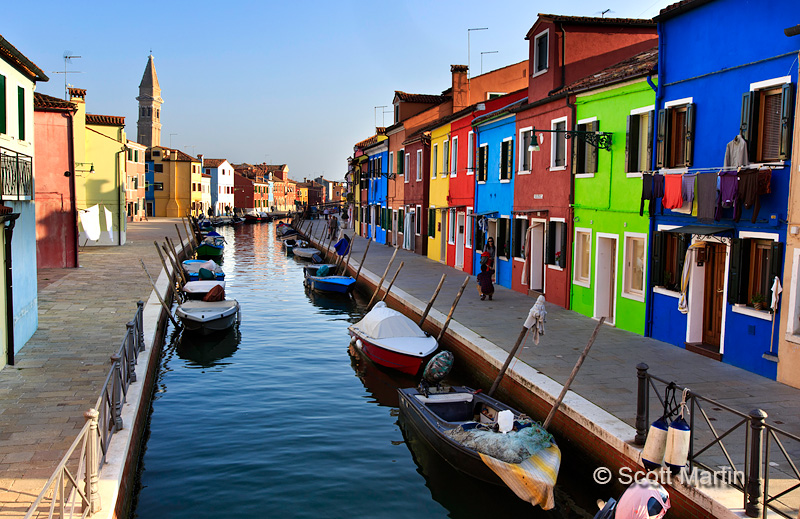 .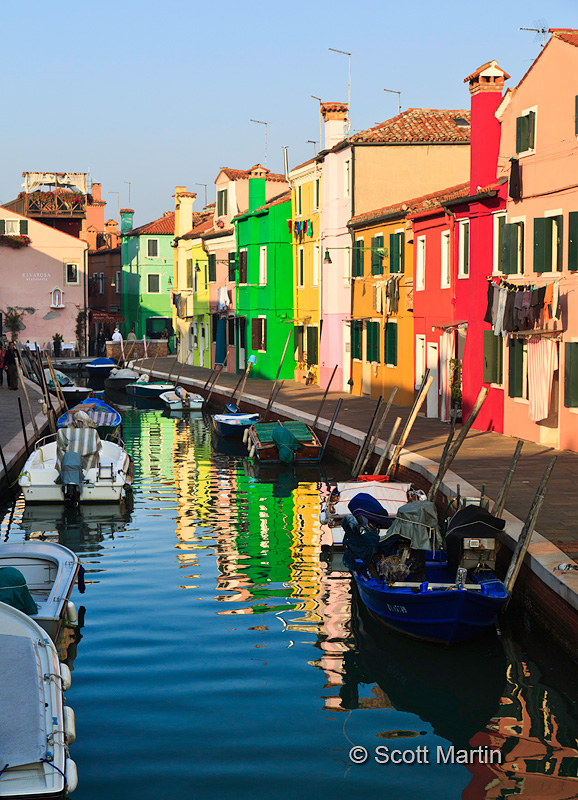 .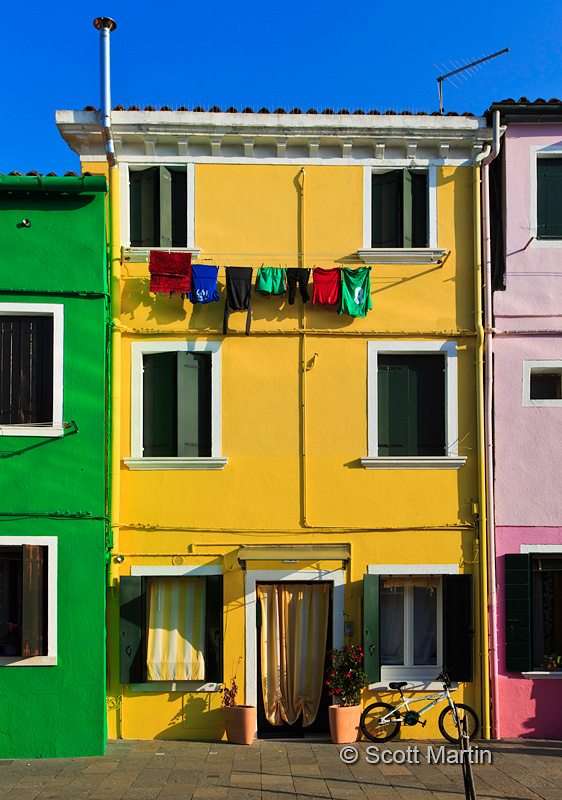 The colourful houses of Burano also provided countless windows and doorways that in and of themselves were fascinating objects to photograph.  I trust you enjoy this sampling.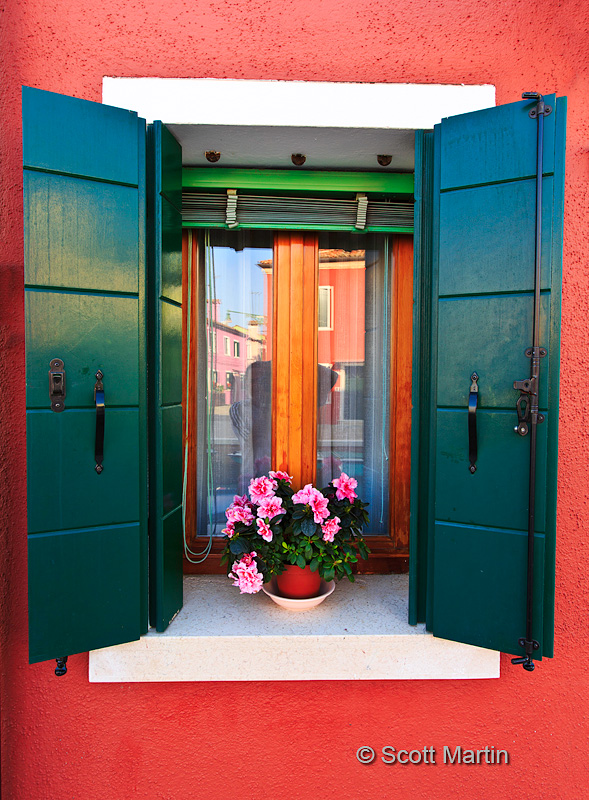 .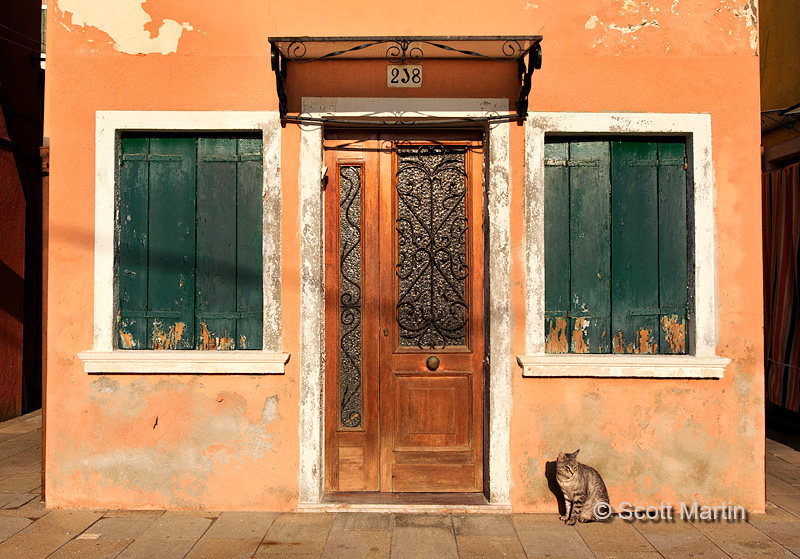 .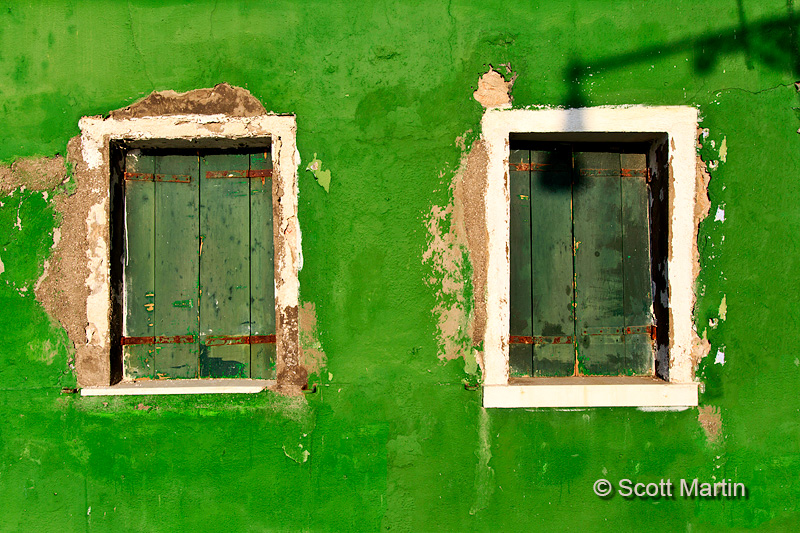 .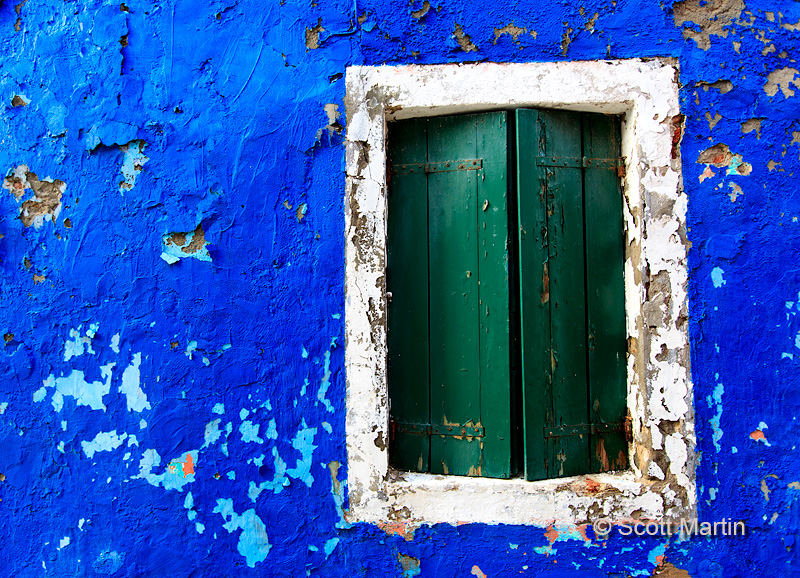 This last image is probably my favourite; not sure why but I guess that's the subjective nature of photography!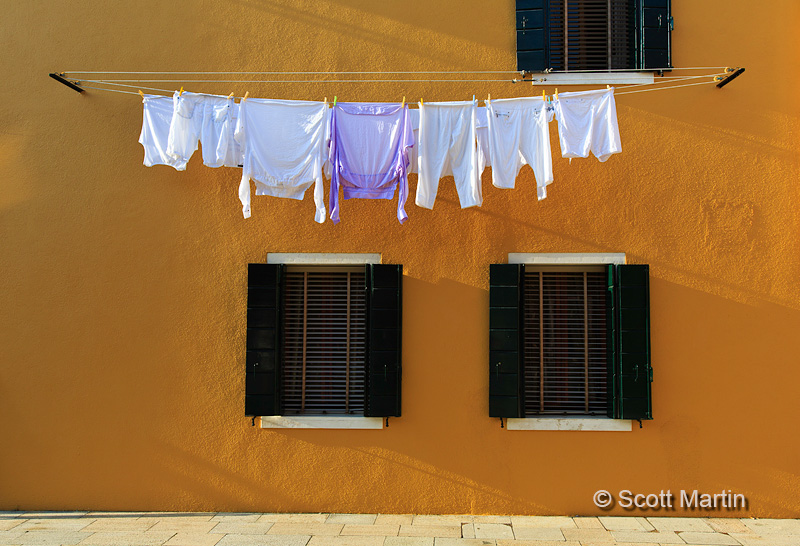 You can also view these images in the Burano Gallery
….and now back to sorting through Venice pics!