The Short-eared Owl And Red-bellied Woodpecker
Although I've been fortunate to see Short-eared Owls (SEOW) over the years, a good photograph of one has eluded me. It seems the longer you've waited, the more effort you will invest to finally get that desired shot, so perhaps not surprisingly I left home at 5:00 a.m. on a winter morning when the temperature was -25°C to embark on a 600 km round trip looking for Short-eared Owls. Fortunately, to make it an enjoyable day, I met up with my equally dedicated friend Arni and off we went. The plan was to be in the area where the owls had be seen for sunrise and although we did our part, there were no Short-eared Owls in sight. We looked faithfully for a couple of hours until Arni spotted one in a tree not too far off the road. We were relieved to find the owl however the nature of wildlife photography is that you often invest considerable time and expense to see a bird or animal and they simply don't show up on cue.  Seeing what you set out for is never a certainty and some times you must drive away empty, but when you are blessed to see what you set out to find you are elated and a good photograph becomes a bonus.
The Short-eared Owl Arni spotted was a fair distance off the road in the yard of a large farm, so we obtained permission from the owners of the farm to access their property to take some photographs. Here is the owl, nestled deep into the needles of an Eastern White Pine Tree.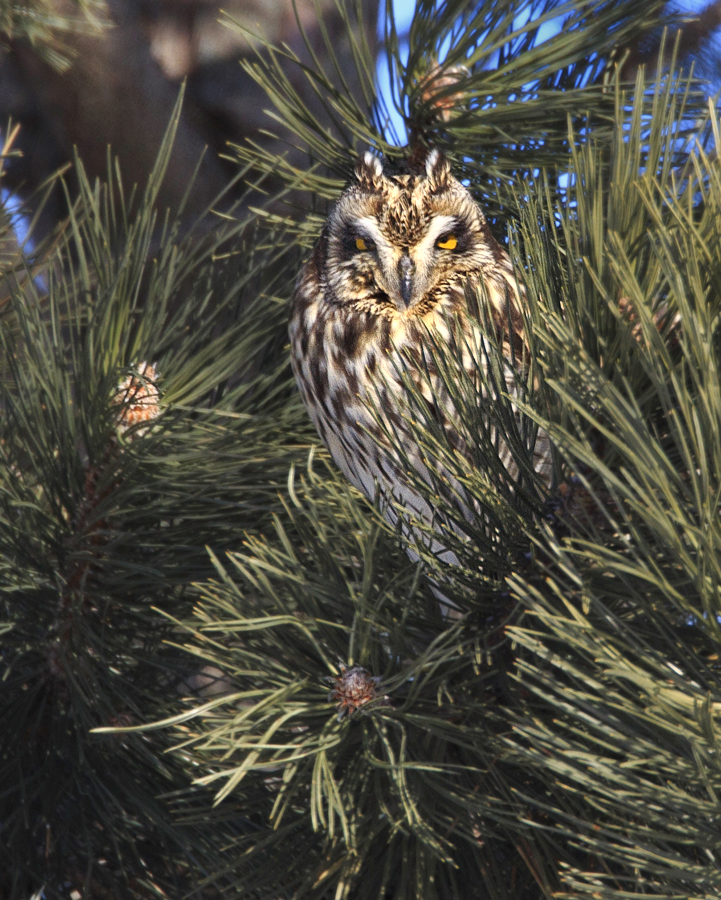 Unfortunately the owl flushed when we were about 100′ from the tree and we watched it fly down the road and perch in another tree. You can imagine our surprise when we packed up and drove down to the tree to find that it had joined six other Short-eared Owls! Seven owls in the same tree was quite an unusual sight. Here is a snapshot of two of them.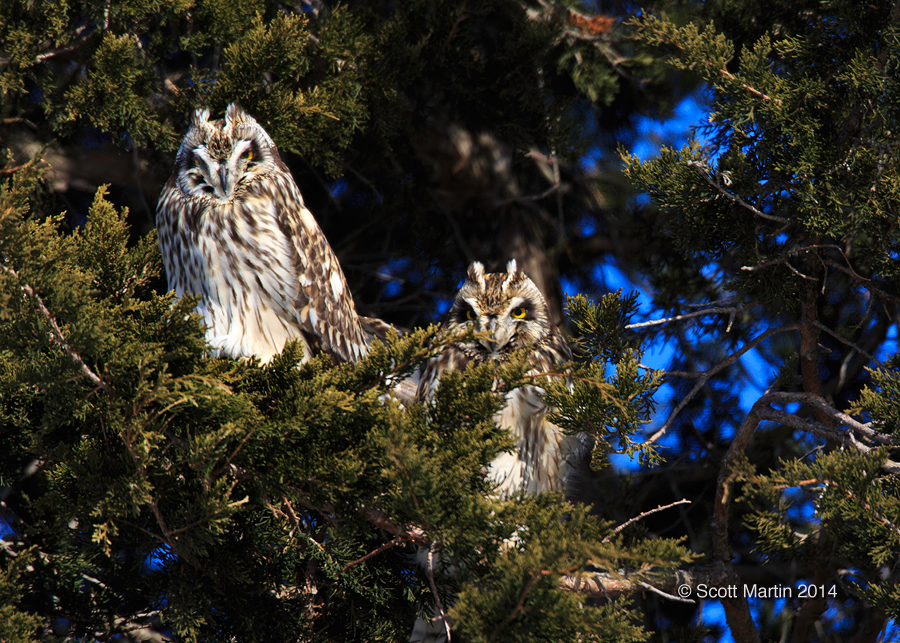 The Short-eared Owl shares a similar range and habitat as its cousin the Long-eared Owl and they even look somewhat similar with the exception of their short ear tufts and the horizontal black feathers around the orbit. Their small ear tufts are often not displayed however can be seen in the above two images.  Short-eared Owls have always been one of my favourite looking owls primarily because of their eyes, which have been referred to as mascara eyes because of the unique black feathering around the eyes. The next few images will demonstrate those alluring mascara eyes.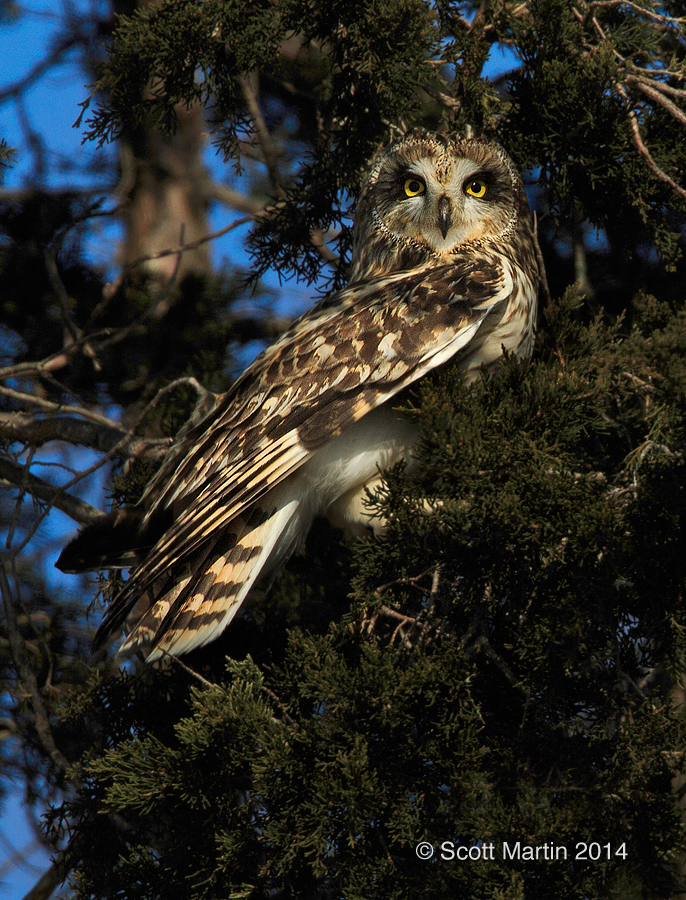 The Short-eared Owl is a globally common owl and enjoys one of the largest geographic distributions amongst the owls, being found on all continents with the exception of Australia and Antarctica. It is however in Ontario listed as a species at risk and of special concern.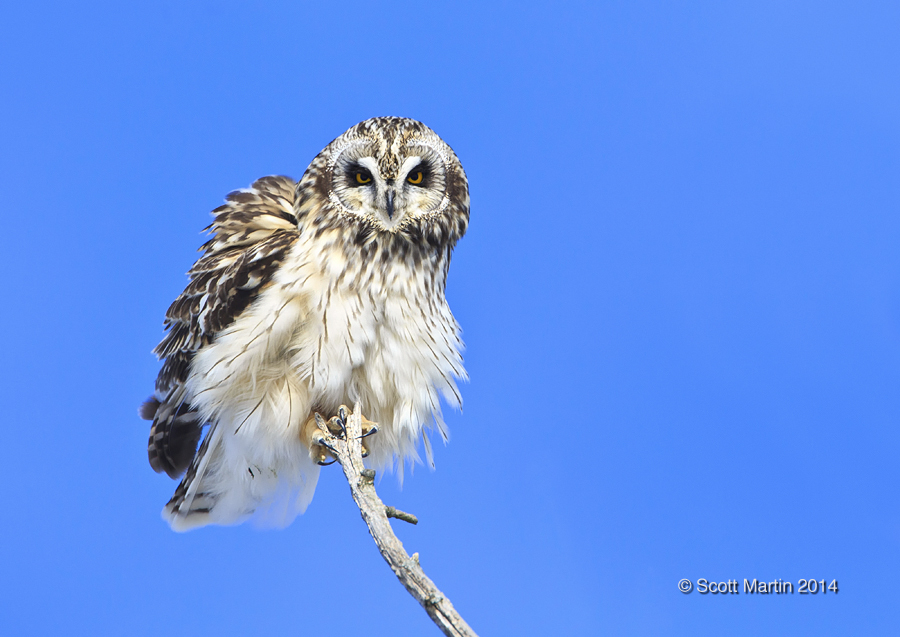 .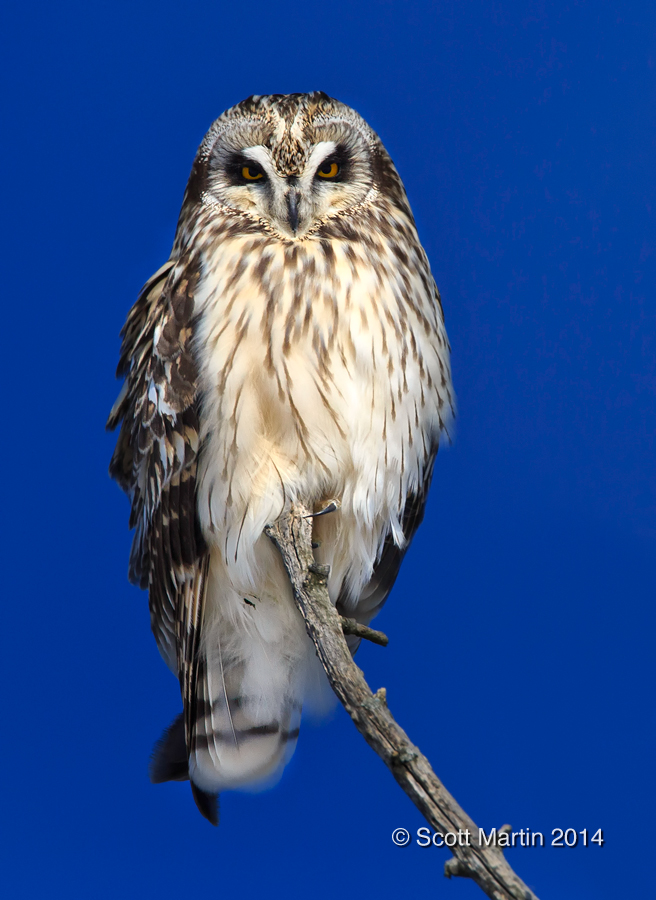 Capturing in flight images of the Short-eared Owls was a treat as they are largely nocturnal birds that roost through the day.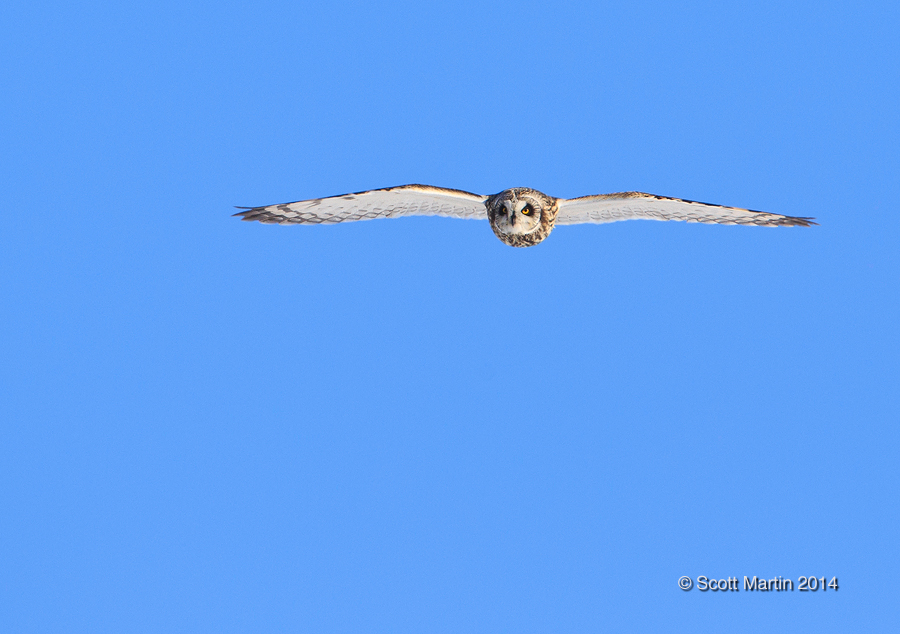 .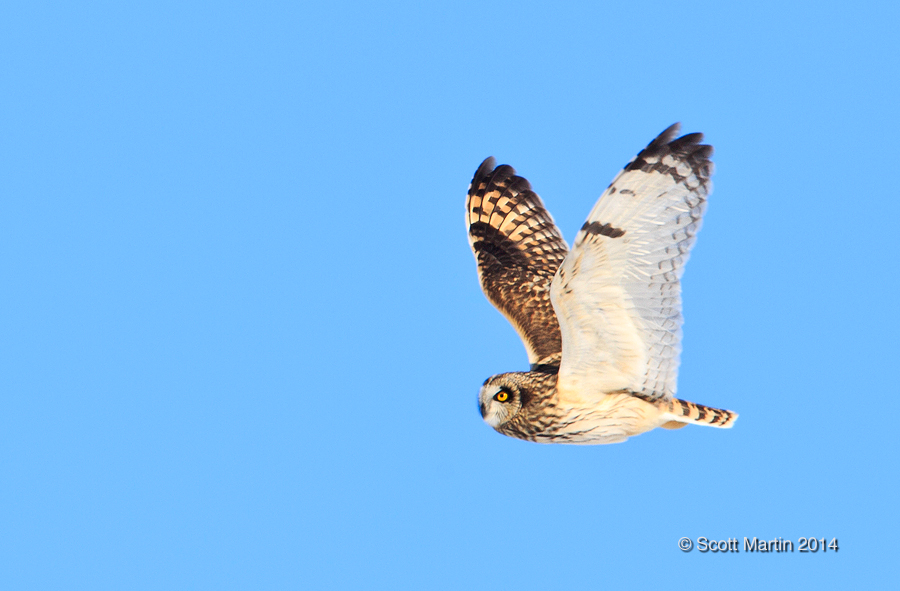 After photographing these beautiful birds we headed about 15km further south west to the shores of Lake Erie not too far from the little hamlet of Selkirk in search of some other unusual birds that had been reported in the area, however as it often happens , none of the expected birds made an appearance so we made our way home stopping at Lynde Shores Conservation Area in Whitby to see a resident Red-bellied Woodpecker (RBWO). Although it was very cold, the light was nice and the birds cooperative, so we were able to get a few images.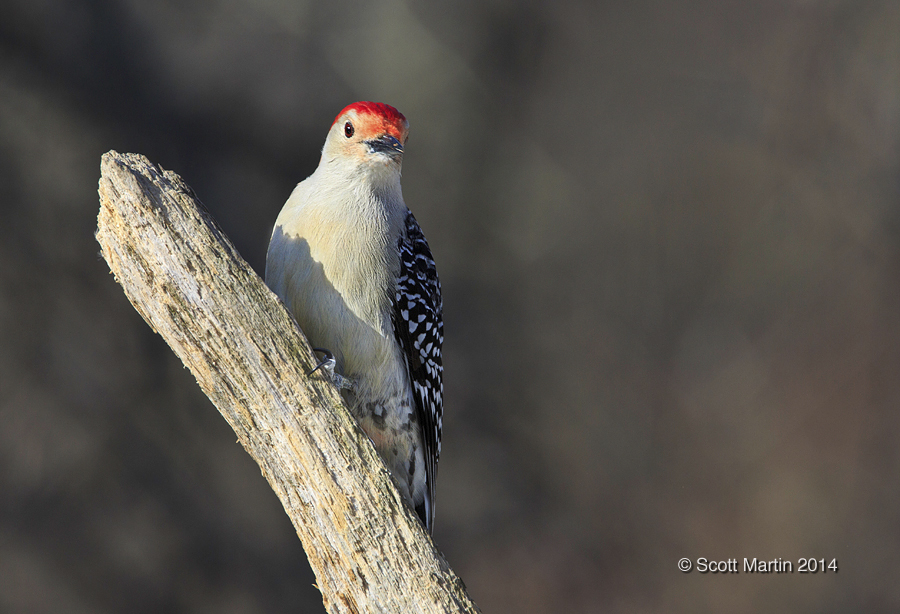 .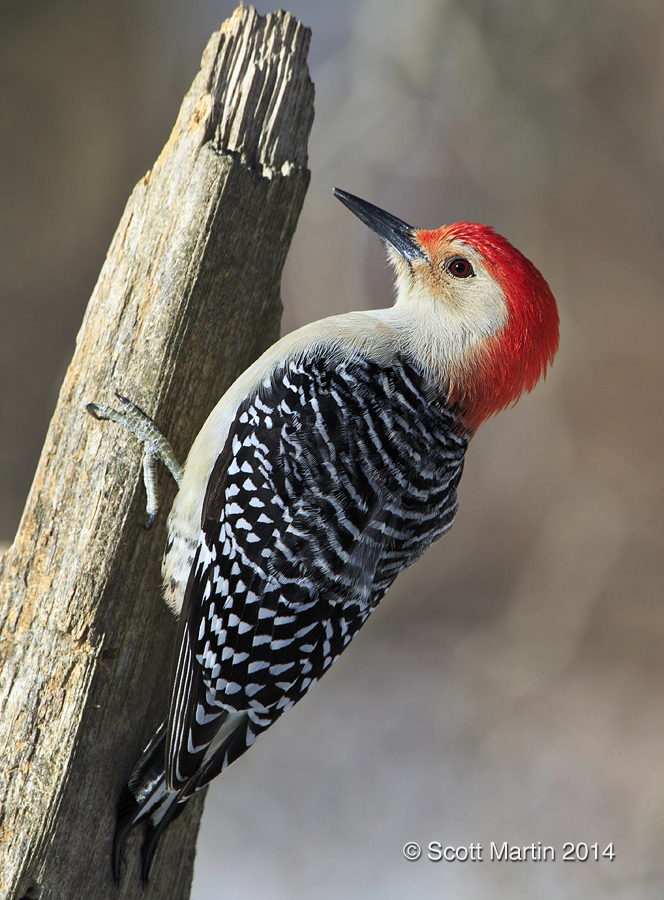 It's always good to have some black sunflower seeds in your pocket as the seemingly ever present Chickadees (BCCH) are usually in need of a snack.
The week after the images in this post were taken Deb & I headed to Florida for a couple of weeks and were fortunate enough to spend a few of those days birding and collecting enough images to put together one or two future blog posts.  So the next post will feature some birds of the south where the warmer temperatures were a most welcome respite.
All of the Short-eard Owl and Red-bellied Woodpecker in today's post were taken with a Canon 5D MkIII and Canon EF 500 L IS lens with a 1.4X TC for a focal length of 700mm. The Chickadee video was via my iPhone 🙂