Barred Owl
Last Saturday marked the last day of 2016 and although very overcast, cold and windy, provided the last opportunity to photograph some birds for another year. The intent was to set up a perch and photograph the little birds that frequent our area in the winter months. While setting things up, a Barred Owl flew in, perched in a nearby tree and immediately became the photographic focus for the next forty minutes until it flew off after being flushed by a White tailed Deer that passed under its perch.
Barred Owls are probably Ontario's most common owl and are relatively easy to find. They are non-migratory and intact don't move around very far from their place of birth. In fact in one study of more than 150 Barred Owls, none were found to have moved further than six miles over the course of the research.
It was quite windy on New Years Eve which adds an interesting perspective to this first portrait.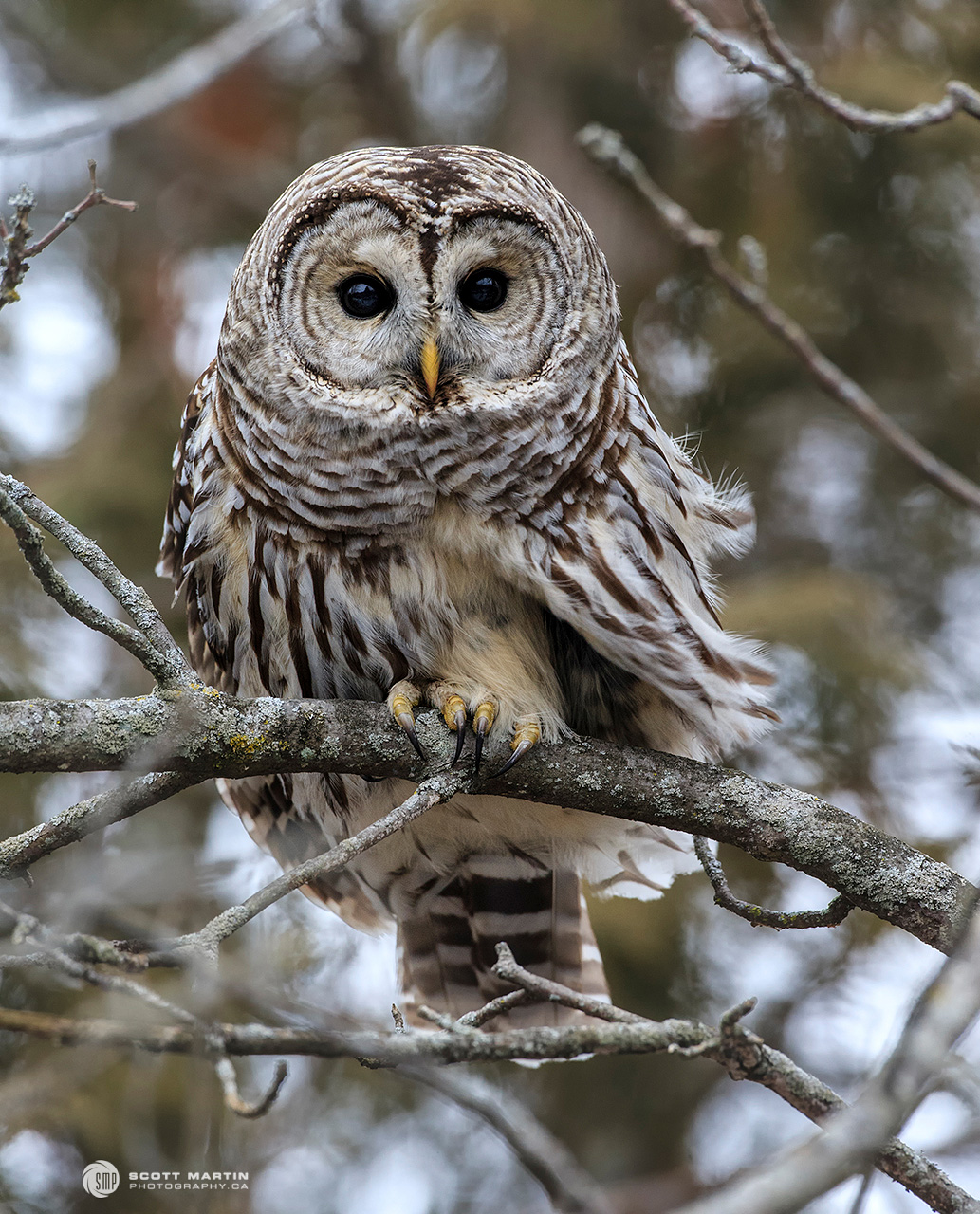 Barred Owls are easily identified by their large size, black eyes and lack of ear tufts.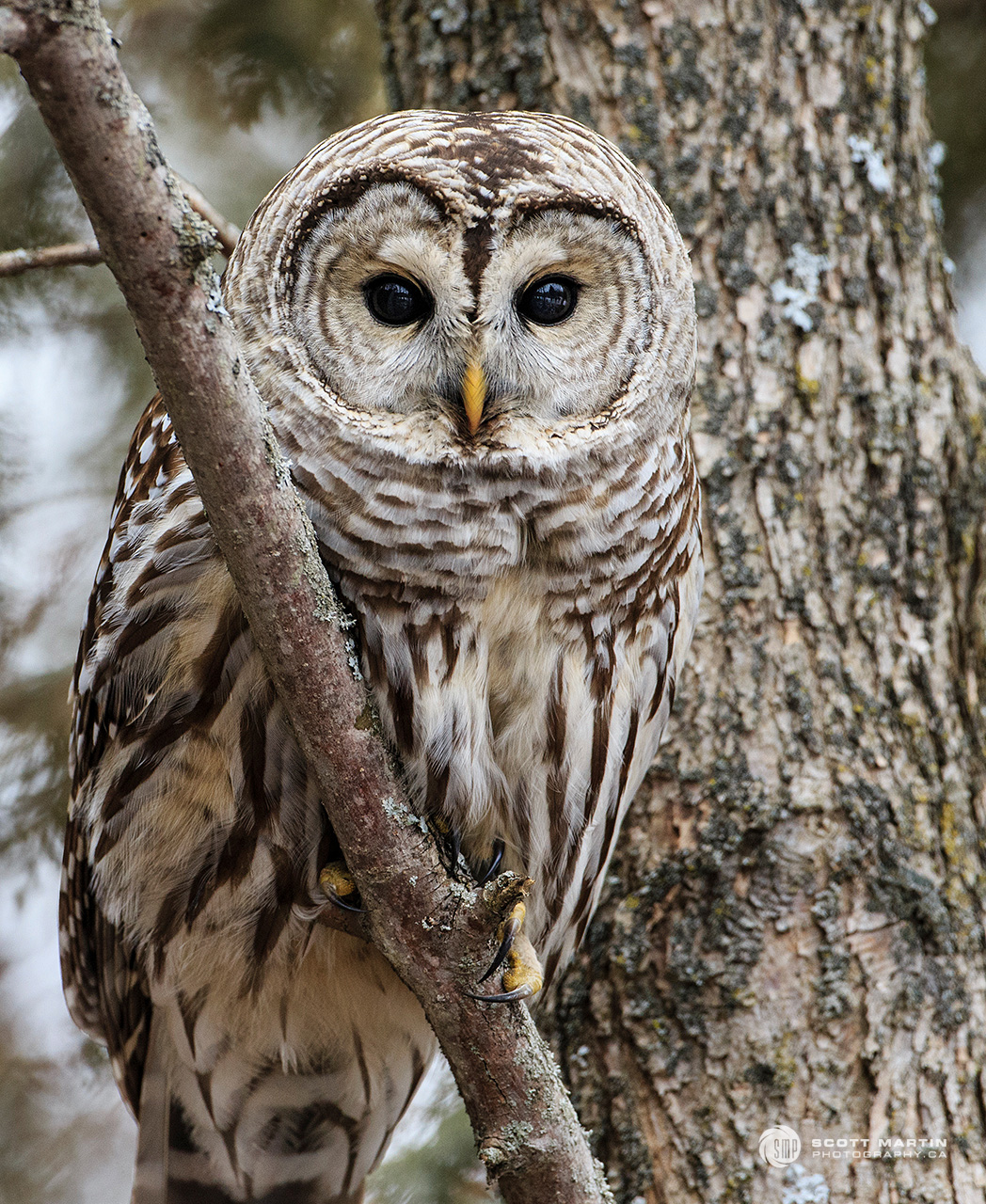 Typical adults are similar in size and appearance, with an approximate length of 20″ and a wingspan approaching four feet. Barred Owls weigh about 35 ounces.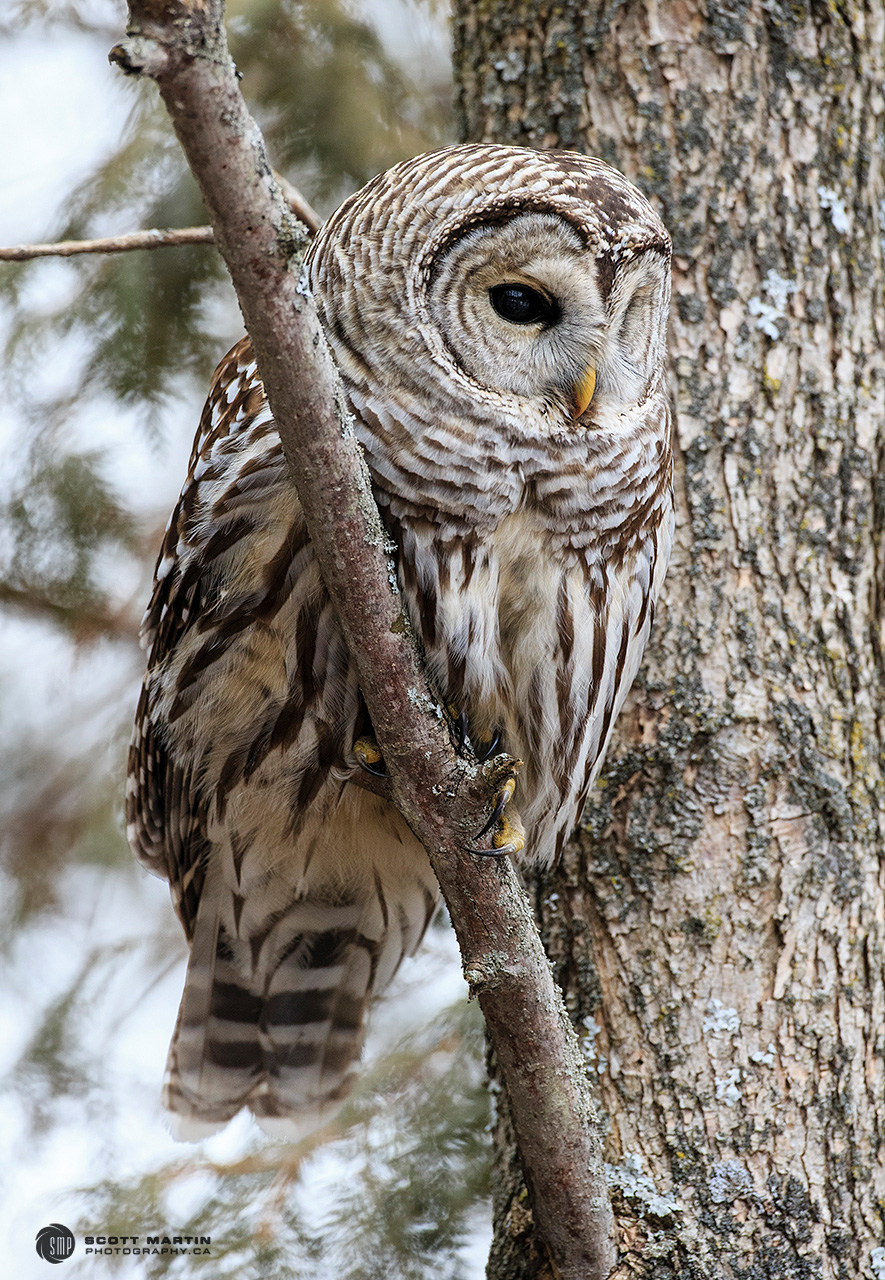 Owls rely on their feathers to insulate and protect their bodies and the detail and extent of the feathers is especially evident around the eyes and facial discs. This next image is included simply to show that even the eyelids are composed of layers of feathers.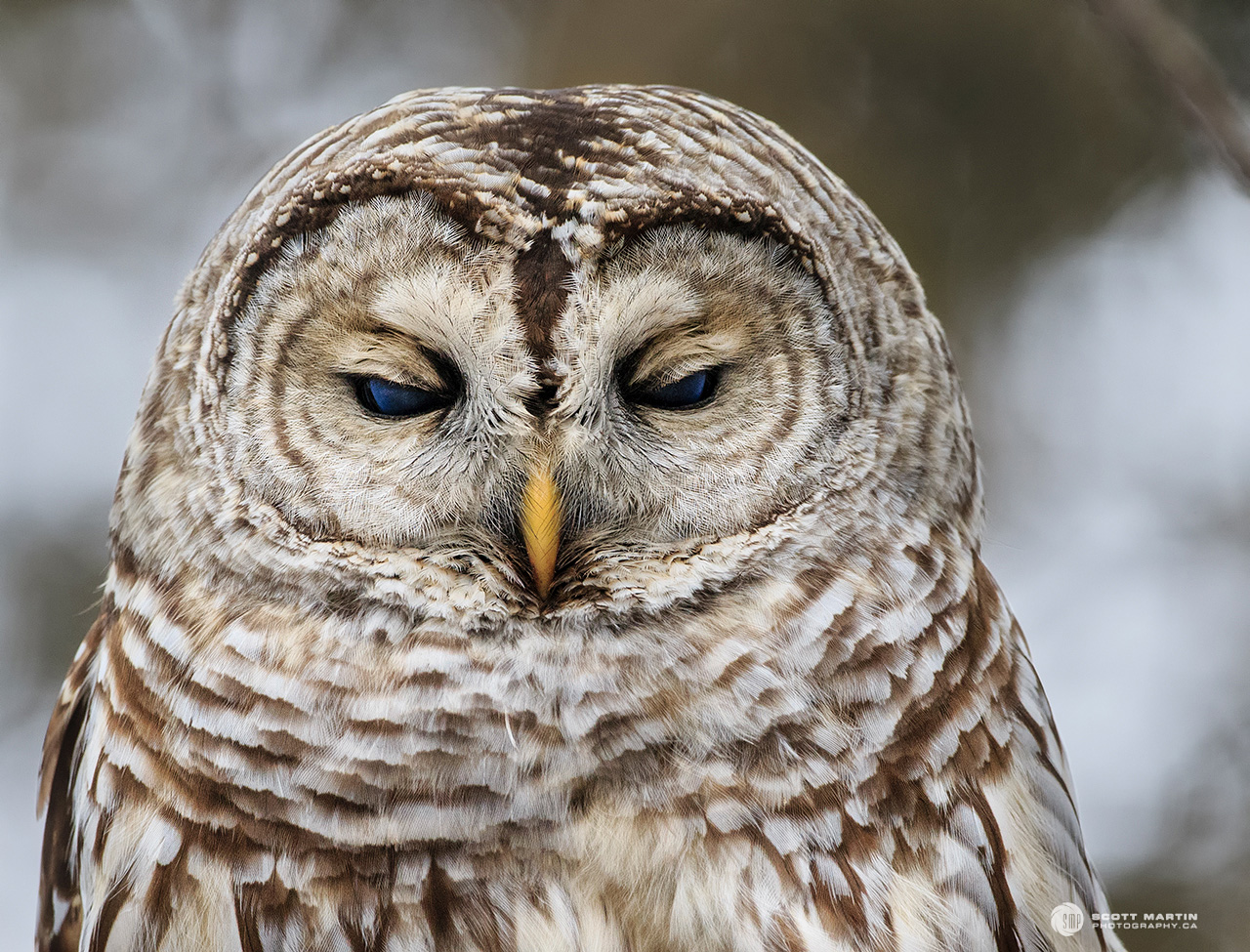 The following tight profile view shows the amazing feather detail of the periorbital region of the Barred Owl as well as providing an interesting and almost artistic perspective.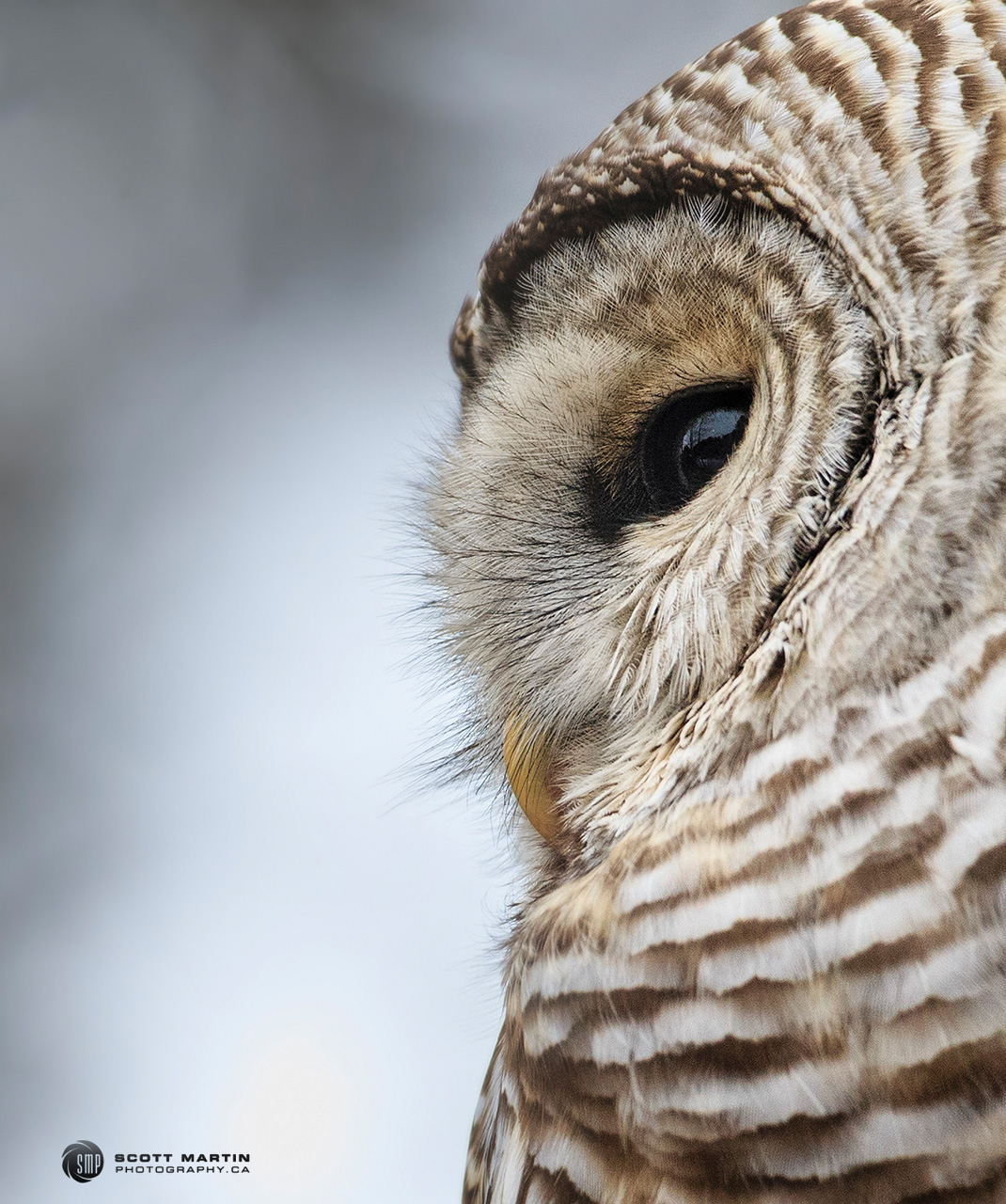 The owl perched not twenty feet from where I was located requiring me to move away about the same distance in order to fit the full bird into the frame. Before moving back I was able to take the tight shots above, while the next two images are significant crops. ('Crops' are smaller portions of an original image that are created when processing images on the computer).
The beautiful and haunting dark-eyed stare of a Barred Owl.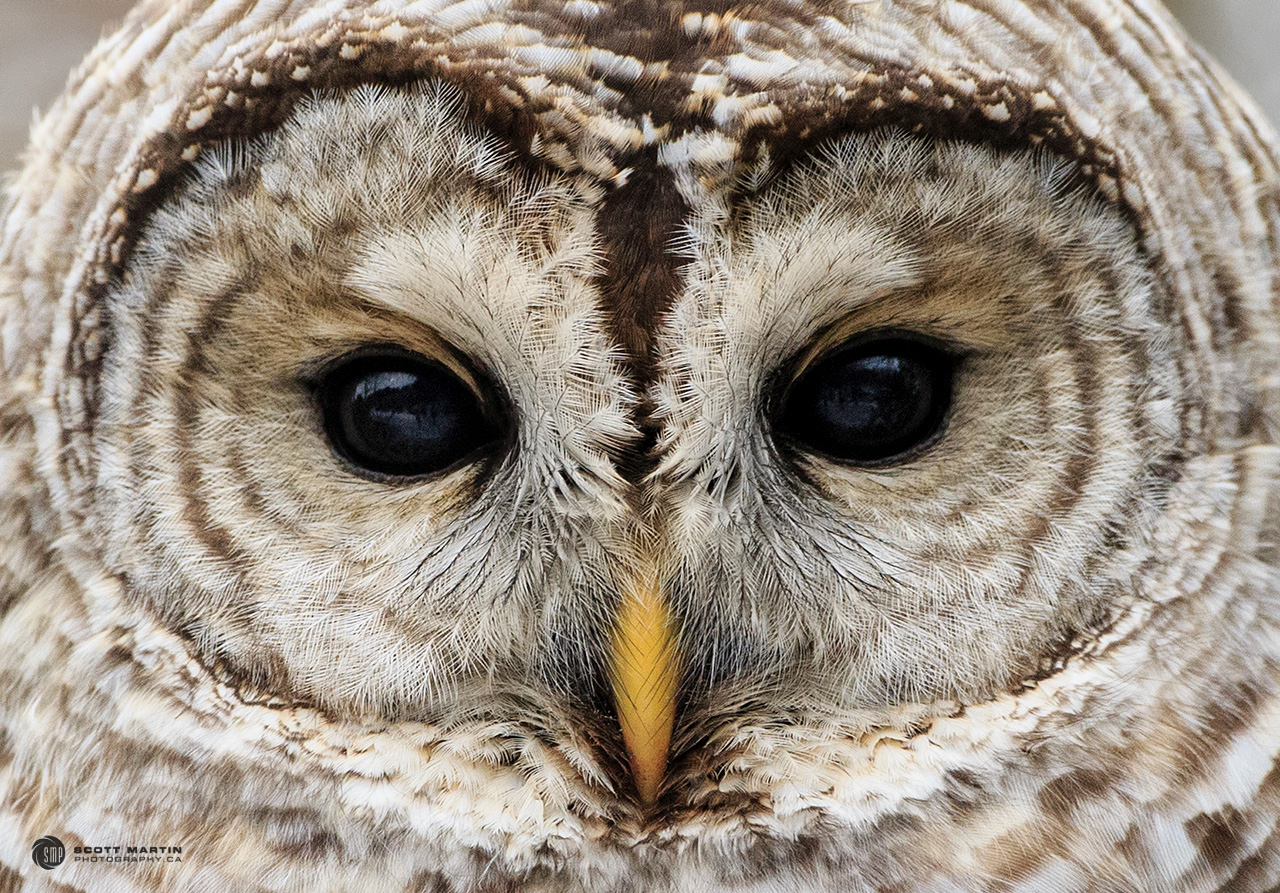 Talons….the weapons of mouse destruction 🙂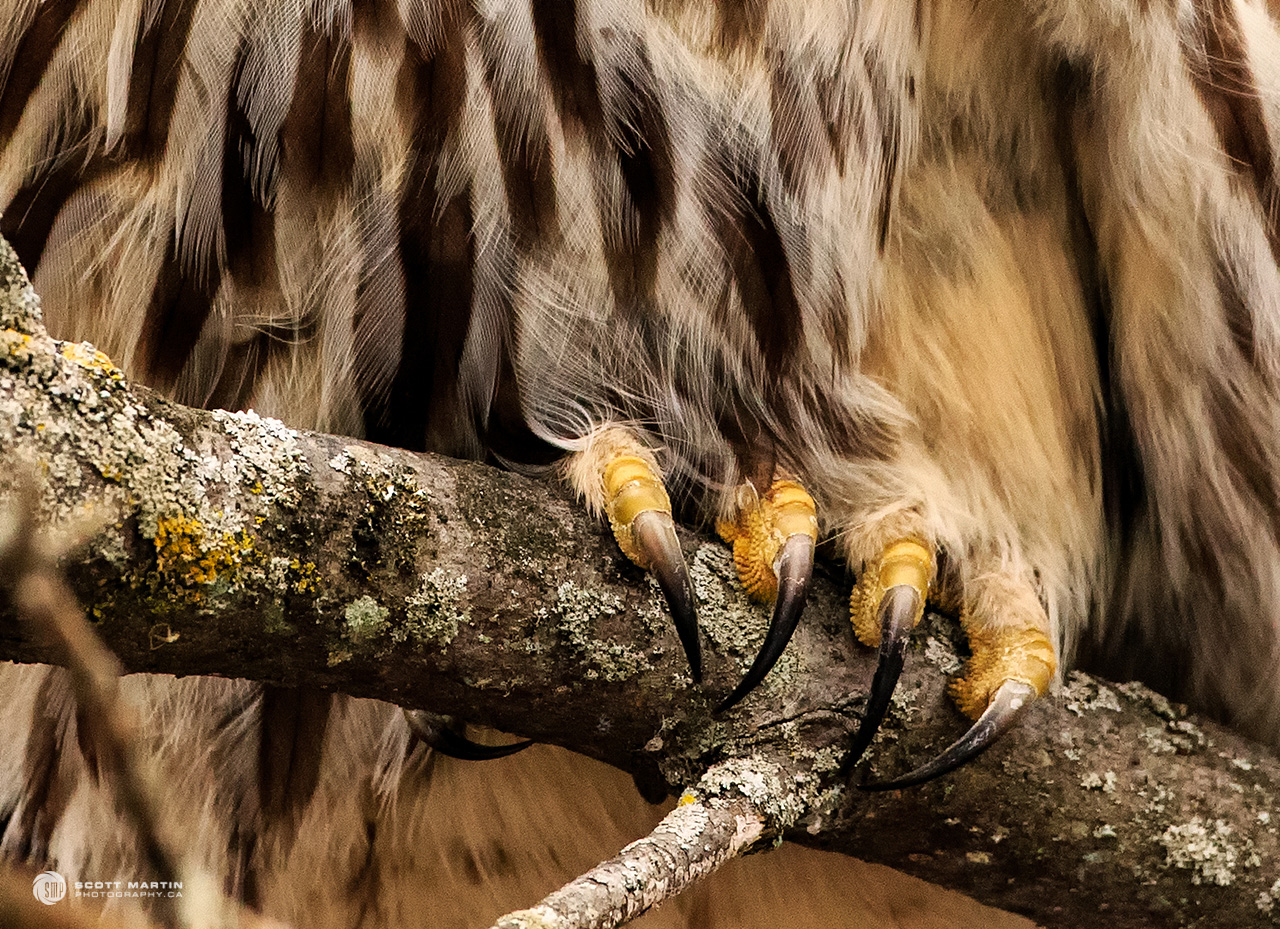 Barred Owls eat a wide range of animals including fish, invertebrates, squirrels, rabbits, chipmunks and birds up to the size of a partridge. Their staples are voles and mice. Barred Owls hunt from a perch, intently staring and listening for the next meal opportunity to pass below. This last image shows a Barred Owl in a classic hunting pose.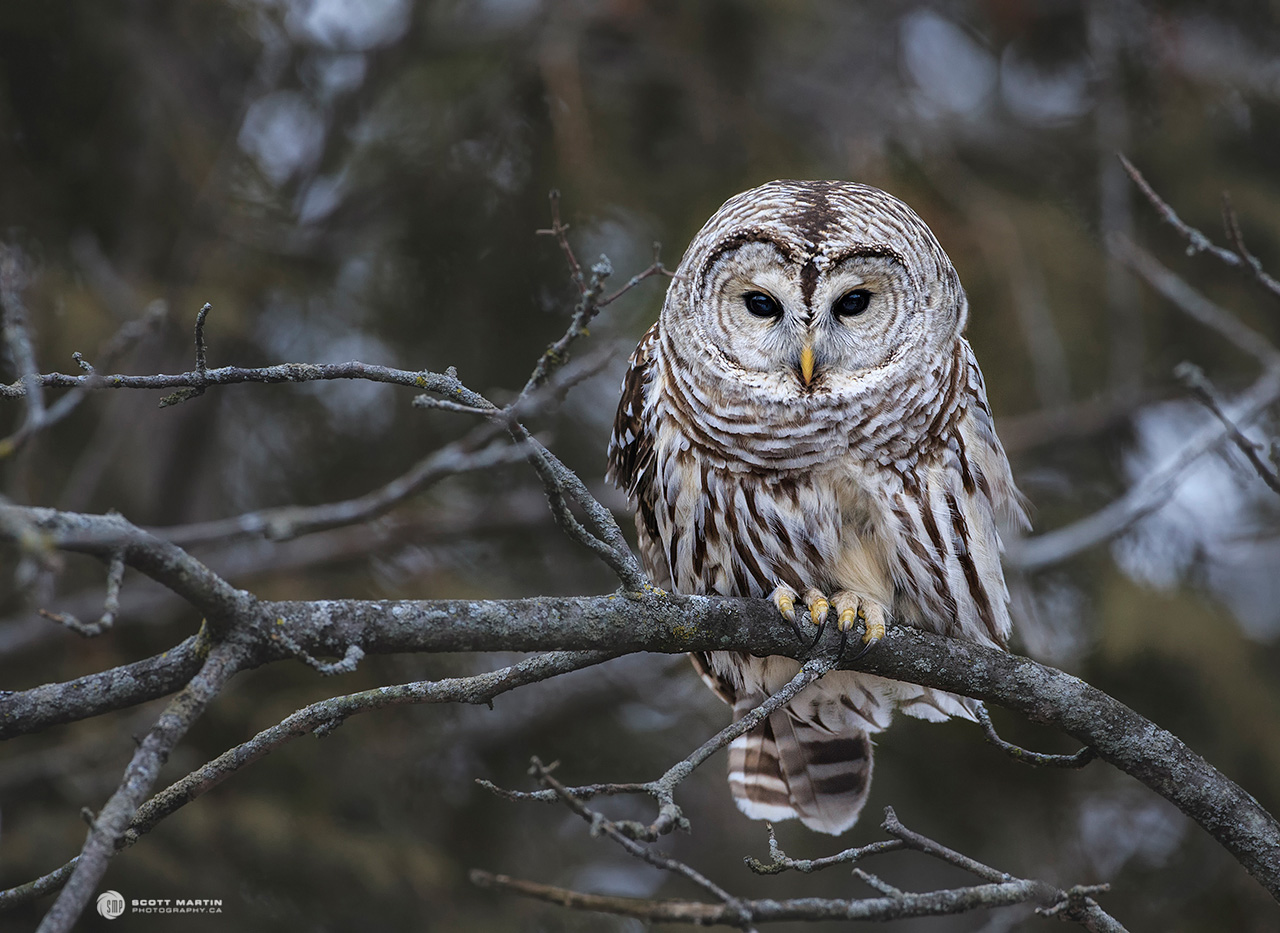 Its hard to believe that another year has passed quickly by and I would like to thank you for taking the time to follow this blog. It is much appreciated as are your comments and questions.
More Owl images can be viewed by following this link to the Owls Gallery.
All of the images in this blog post were taken with a Canon 1Dx and EF 500 f4 L IS lens.