Another Summer Is Quickly Drawing To A Close
Labour Day, it seems, has once again arrived a little earlier than it did last year and in doing so signalling that another summer season has come and gone. It appears that each season blends seamlessly into the next, just like the water does with the skyline in this snapshot taken a couple of days ago from the dock at the cottage with my iPhone.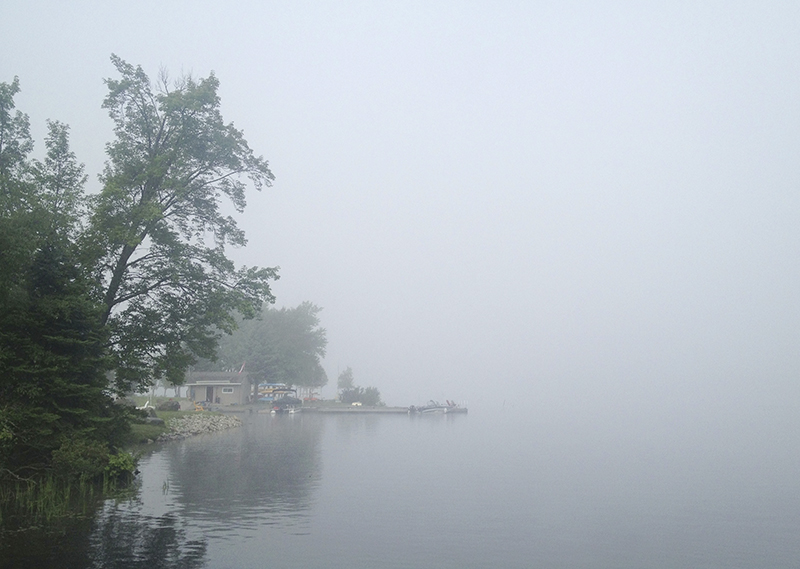 This blog post will be a short one as we prepare to pack up the van and join the throngs who will be heading south on Highway 11.
This summer has been a great one, the highlight for us was becoming grandparents on July 3, 2013 with  the arrival of baby Kaj, to Jeff & Ellesse. He's one of the most photogenic and photographed babies on the planet as you will no doubt see in upcoming posts. In order to properly document his rapid growth I've been experimenting with taking video as well as learning how to edit the clips. Also as mentioned in prior posts, I've also been attempting to video birds and other wildlife after photographing them in the traditional sense.
The video in this post today is a compilation of clips taken by placing the GoPro video camera on different positions on our Seadoo and then trying to edit them into a short video. Having only one GoPro it is challenging to edit multiple clips in a fashion that results in a coordinated video.  There is still much to learn however I trust you enjoy this short (2:30 min) clip showing some of the fun enjoying the summer of 2013.