Niagara Falls Sunrise
For the past number of years we have enjoyed an extended family weekend in Niagara Falls in January. It is a great time of the year to see the falls dressed in her winter splendour with snow and ice abounding and the ever-present mist laminating layer after layer of ice on everything it touches. Also during winter the sun rises over the Horseshoe Falls creating the opportunity for that 'perfect' Niagara Falls sunrise photograph.
So on a very cold Saturday morning Deb & I made the short walk from our hotel to the brink of the falls arriving in the dark about twenty minutes before sunrise. It's wise to arrive early for three reasons; you will likely be first on scene and thus the prime spot to take the image is available (the early bird…), you have time to scout out and determine the best vantage point, and you have time to set up your gear and take test images to determine the correct, perspective, composition and exposure details to successfully record the image you have in mind.
With your smartphone it is possible to do much of the advance planning long before you arrive on the scene. There are many apps that help in this process and after testing many of them my two favourites are LightTrac and PhotoPills. LightTrac is a great little app that allows you to see rise and set times for the sun and moon on any date anywhere in the world. PhotoPills is a very robust app that is essential for every landscape photographer. It allows you to determine where and when the sun or moon will be positioned where you desire and how to position yourself to photograph it. PhotoPills also provides a wealth of information to help calculate complex photographic challenges including time lapse, long exposure and HDR (High Dynamic Range) photography.
Once we pinpointed our location and set up the tripod, we waited patiently for the sun to rise, very happy that there were some clouds in the sky and the wind was sufficient to be blowing the mist from the falls away from the spot where the sun was going to rise.
Sunrise, January 20, 2018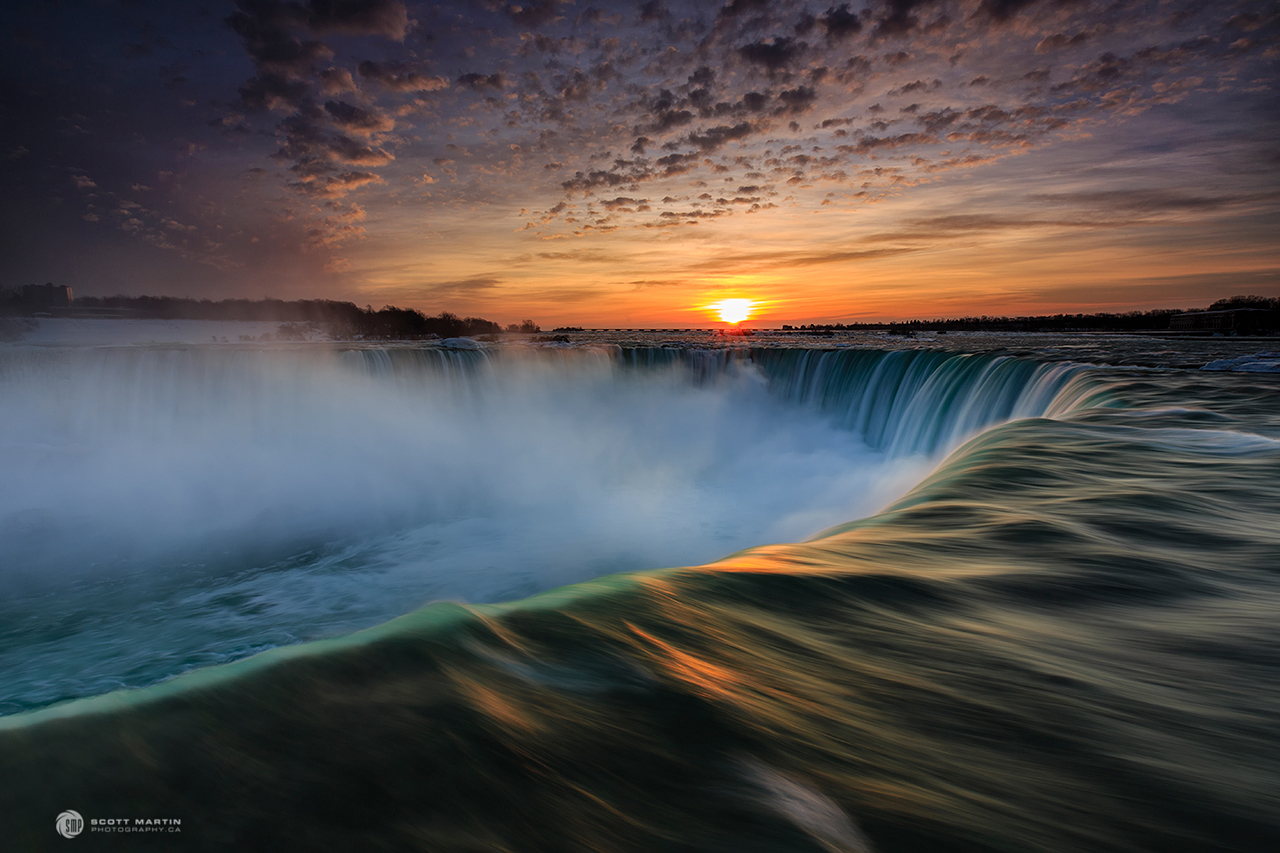 This image was taken using a Canon 5D Mk III with an EF 16-35mm f/2.8L III lens; ISO 50, f/22, 1/2 sec at 16mm focal length. I was able to take this image with a single frame by using a Singh Ray reverse three stop ND grad filter to darken the sun by three f-stops which evens the light intensity at the camera sensor. Without the filter, in order to get a well exposed image you would require at least two images, one exposed for the bright sky and the other for the darker falls and combining them later on the computer. It's always easier and less time consuming to take one image and filters help make that possible.
After capturing a 'few' sunrise images we wandered around the falls enjoying a great start to new day. Making more memories of Niagara Falls on a cool winter's morning before heading back to the hotel for breakfast. I hope you enjoy these images.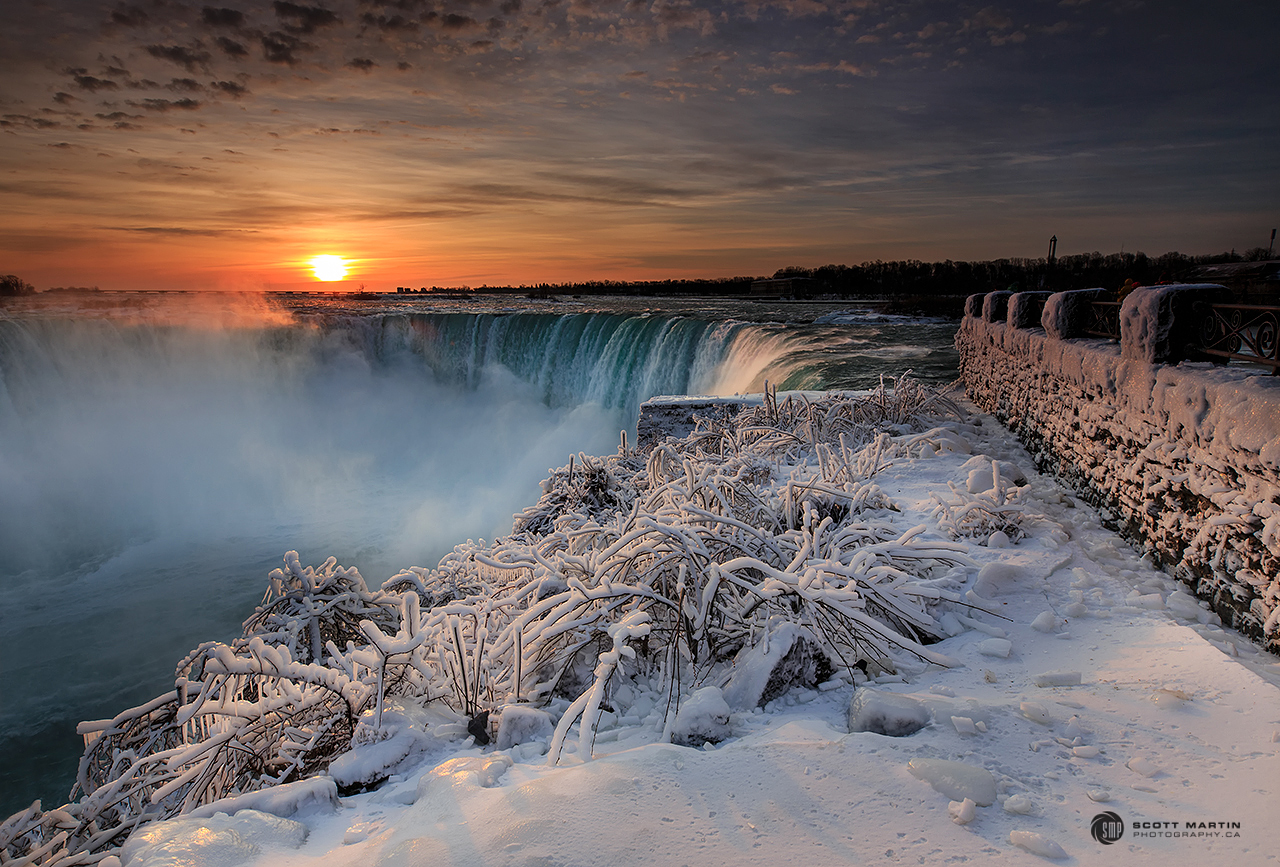 .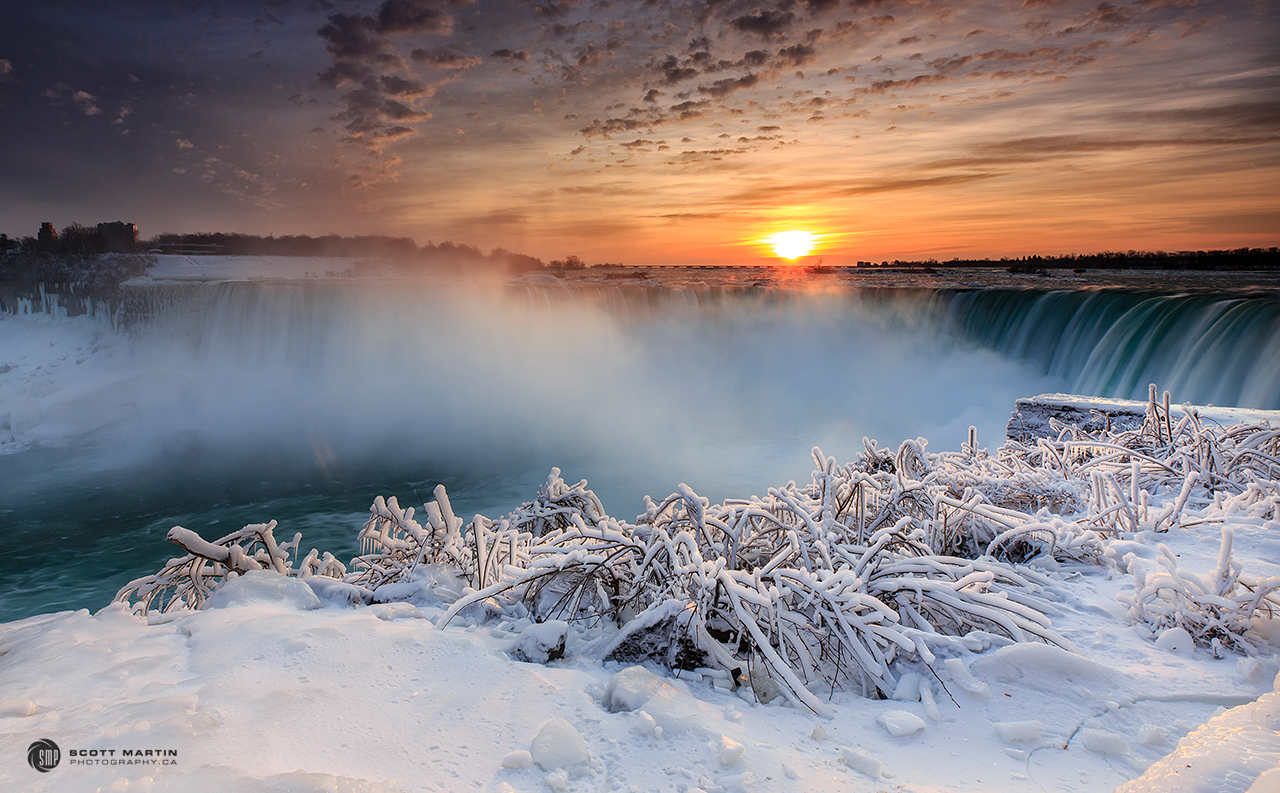 .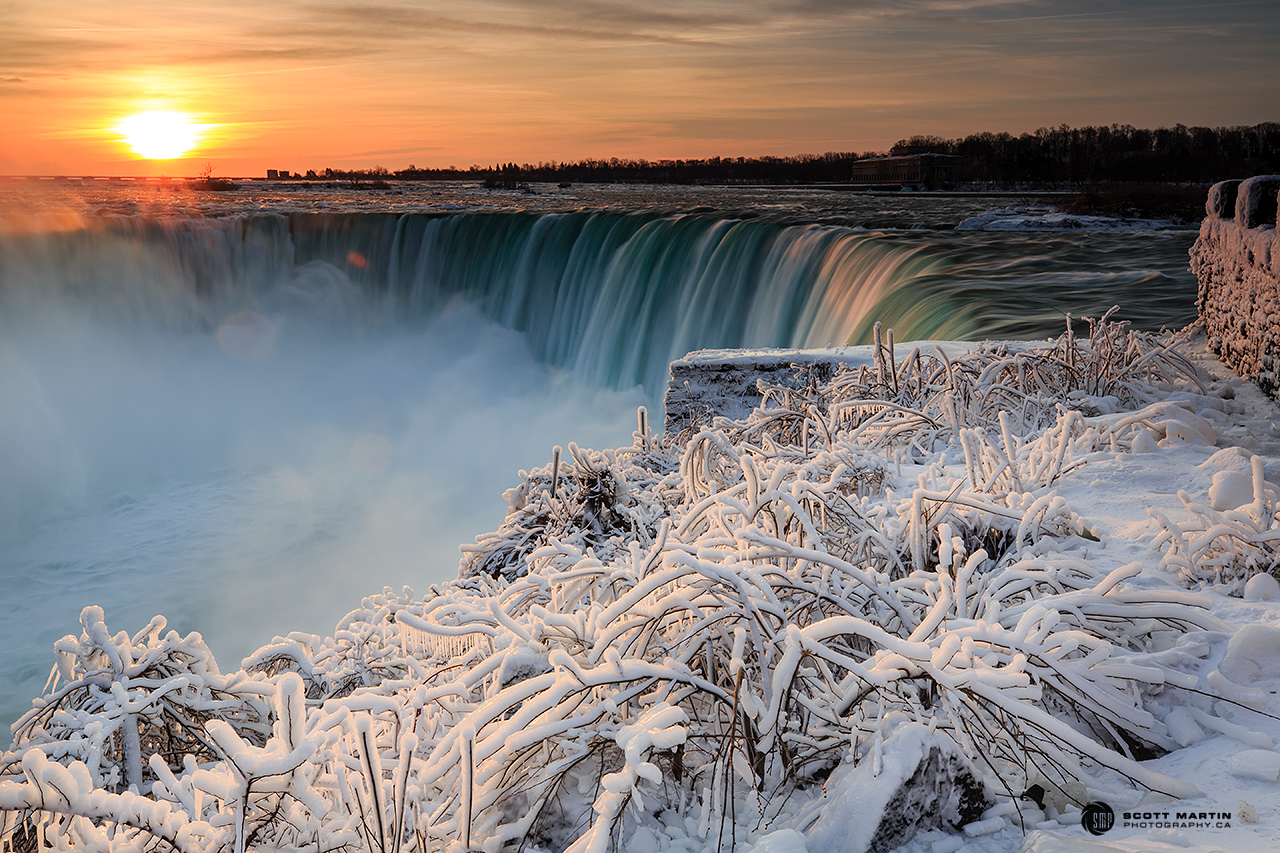 .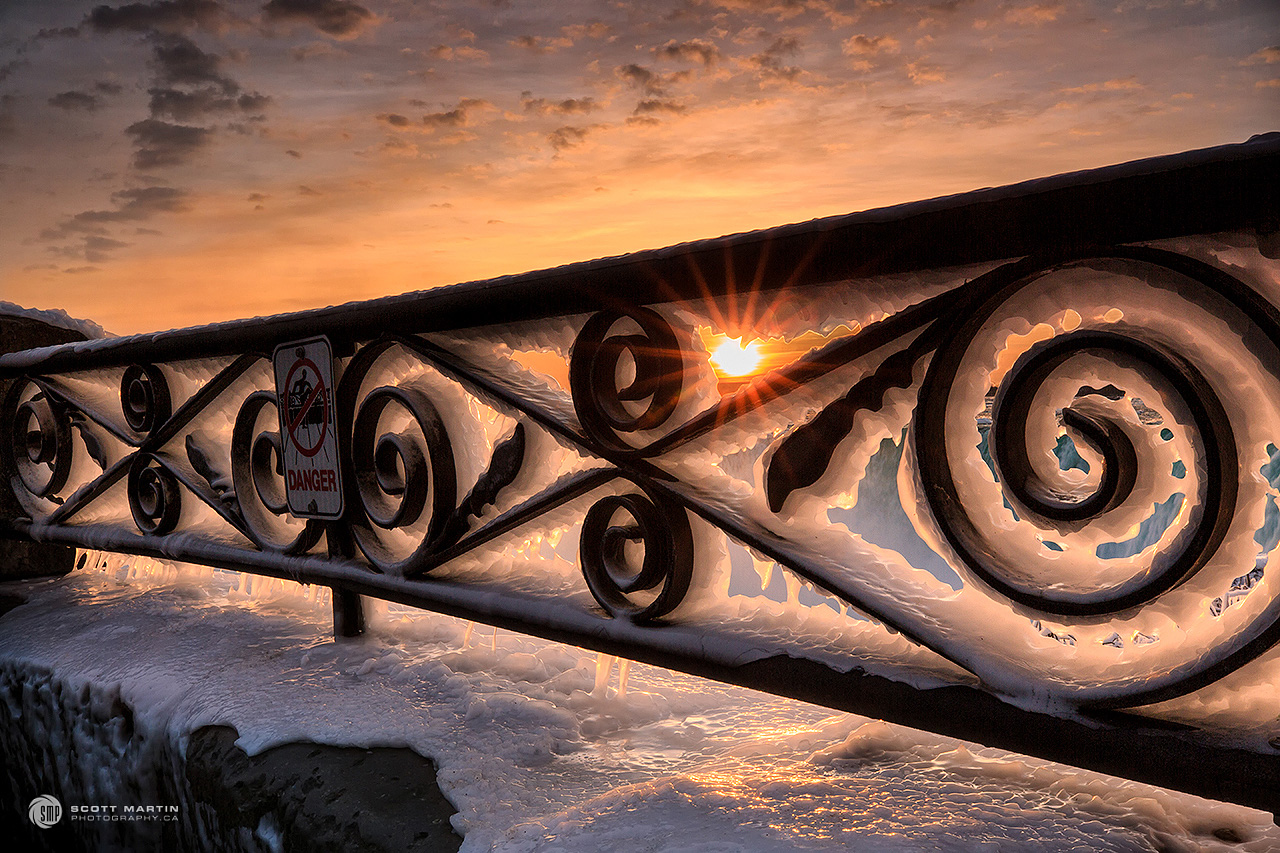 .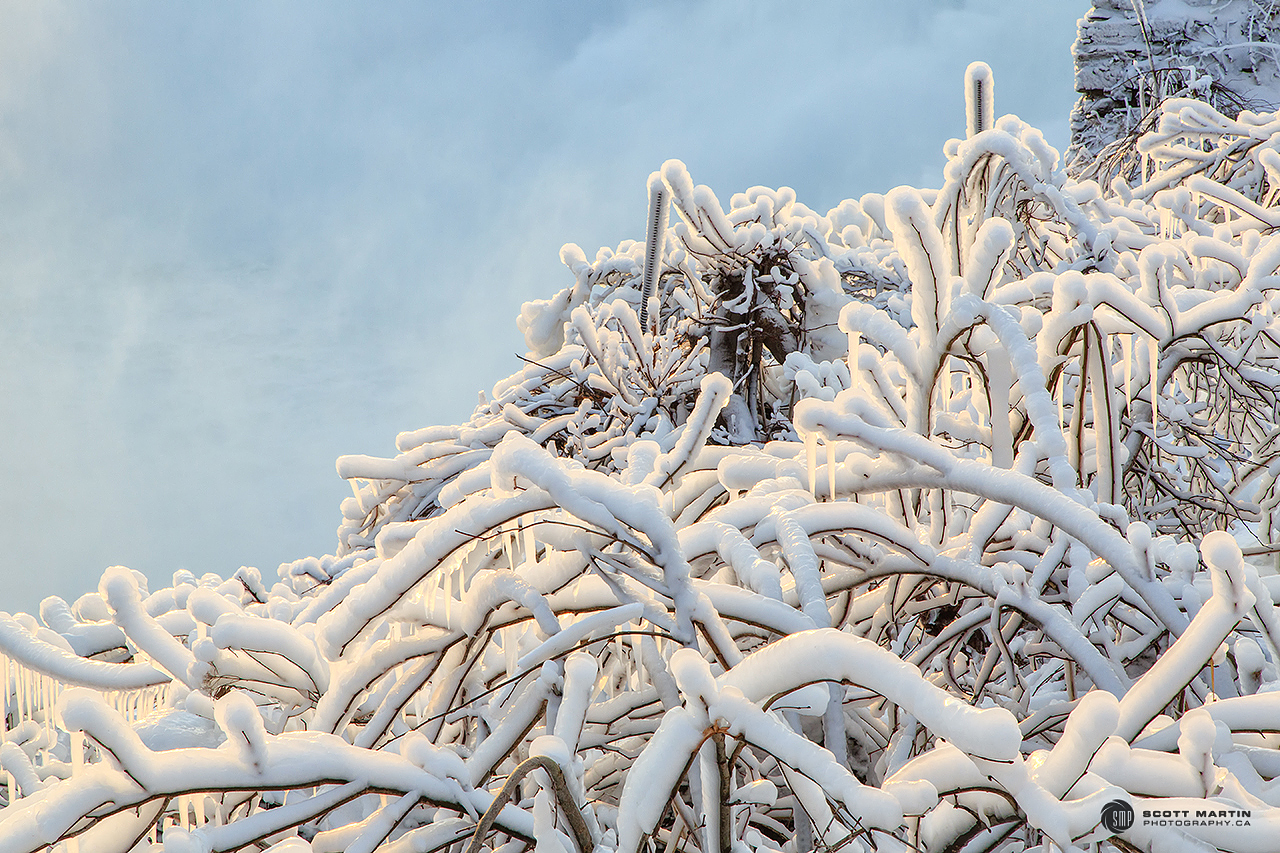 .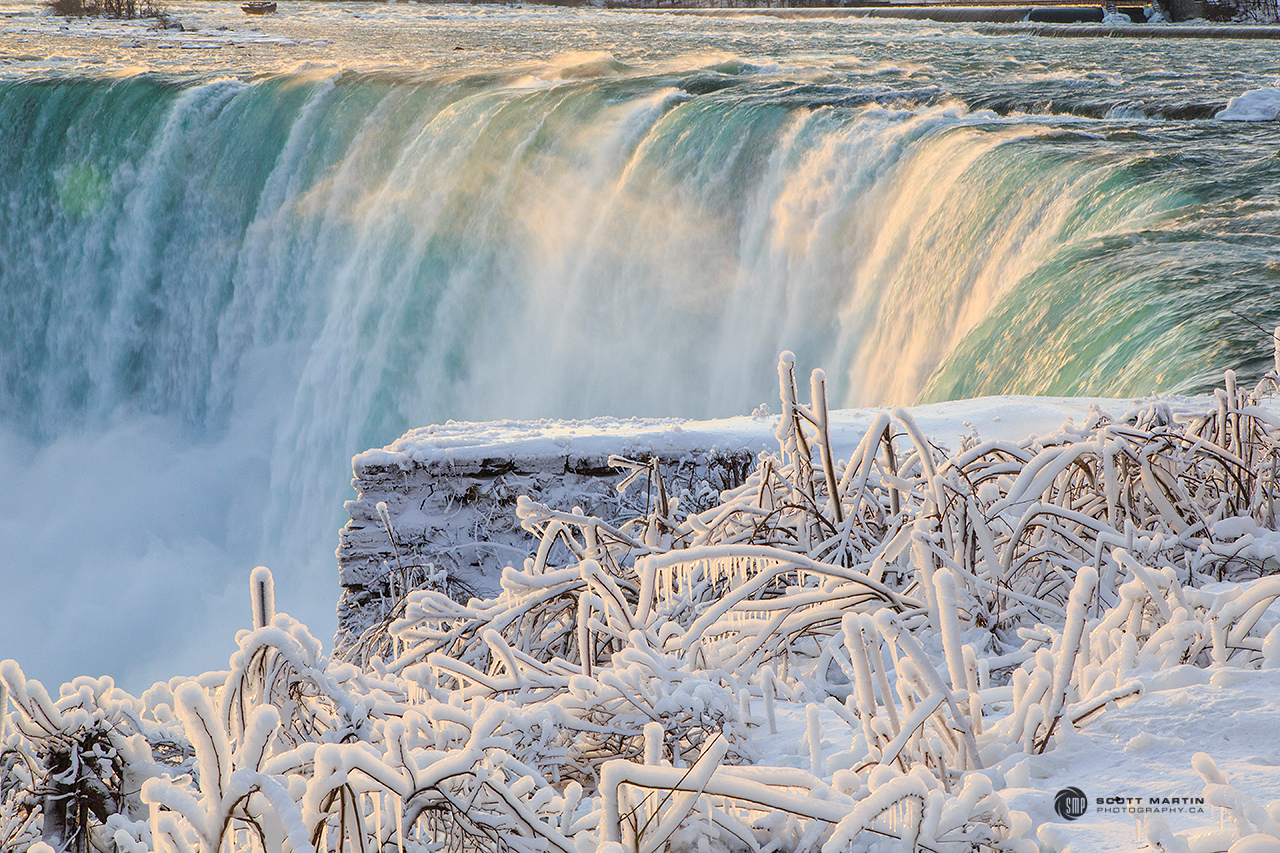 .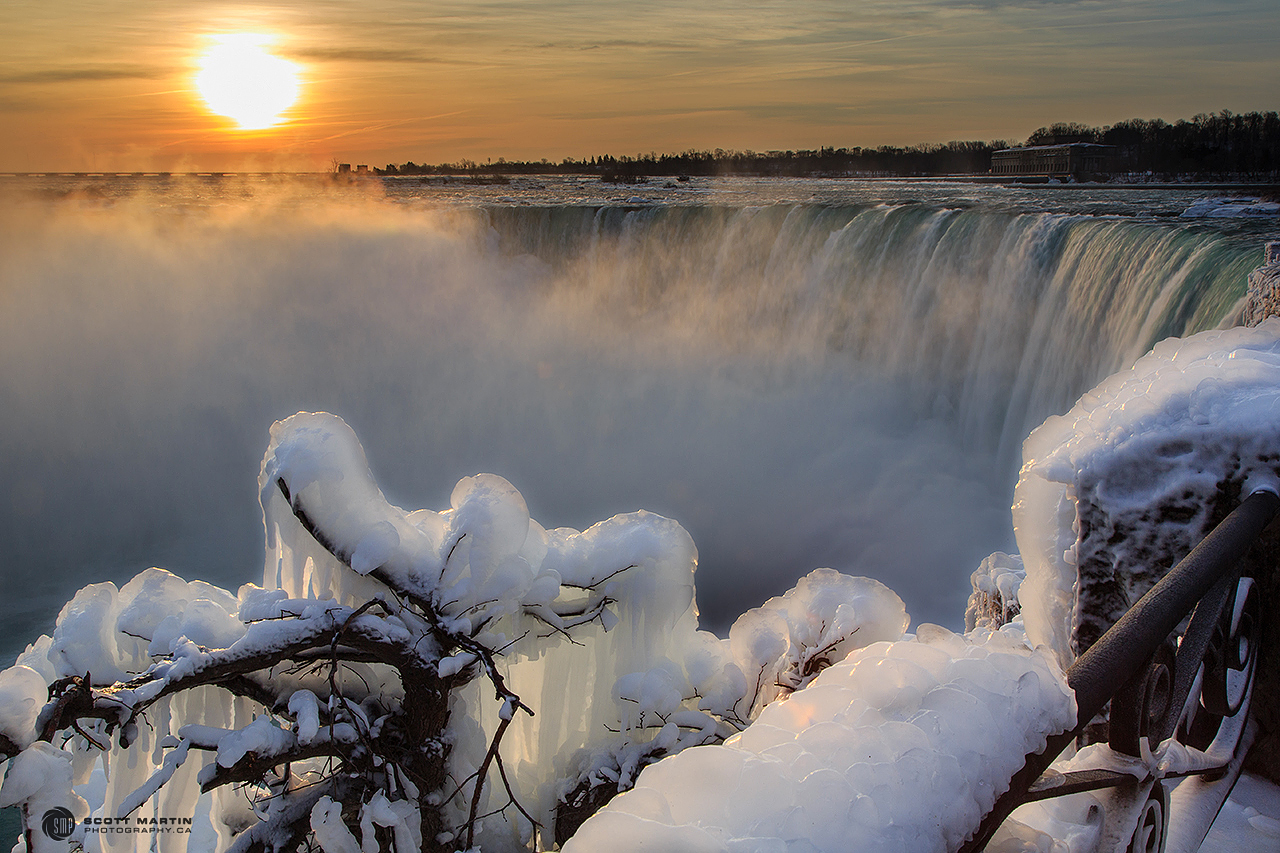 .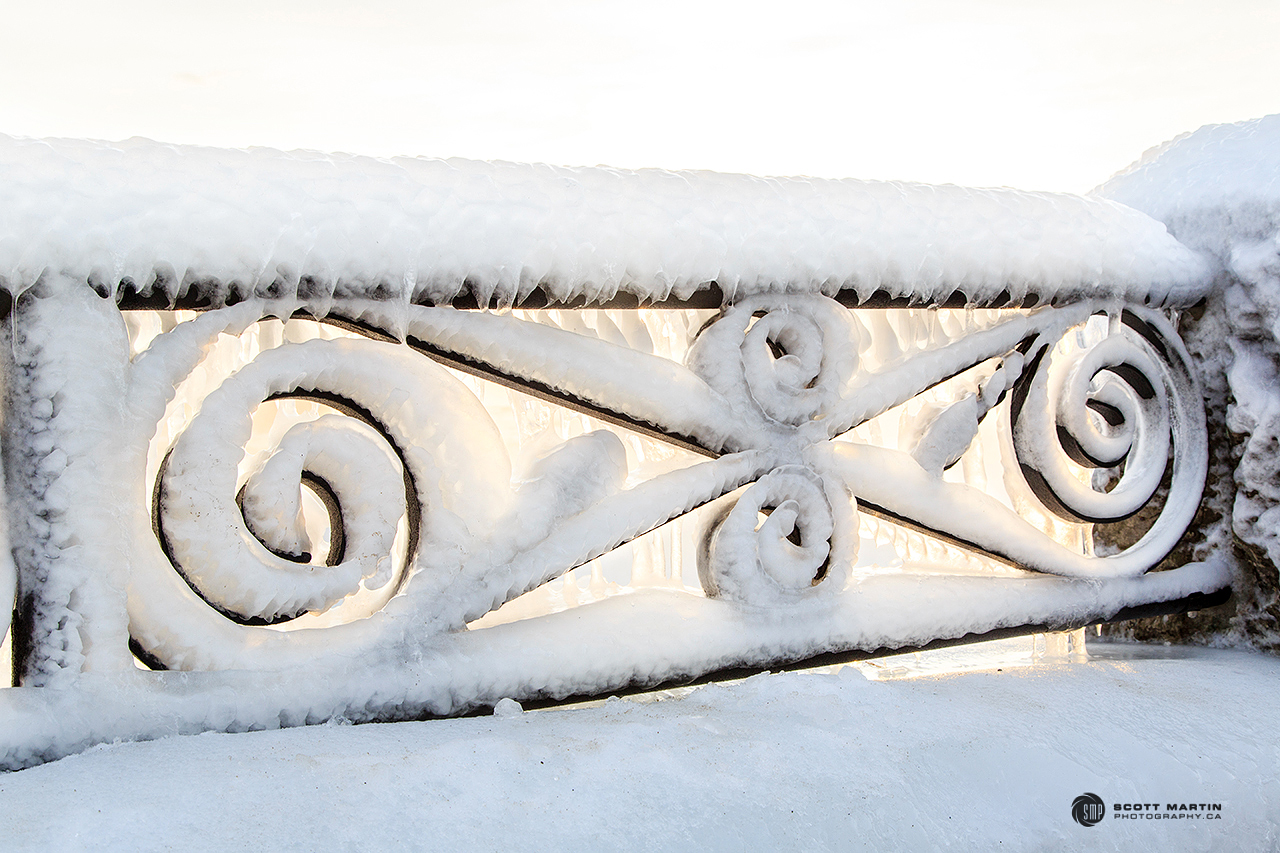 The view from our hotel room.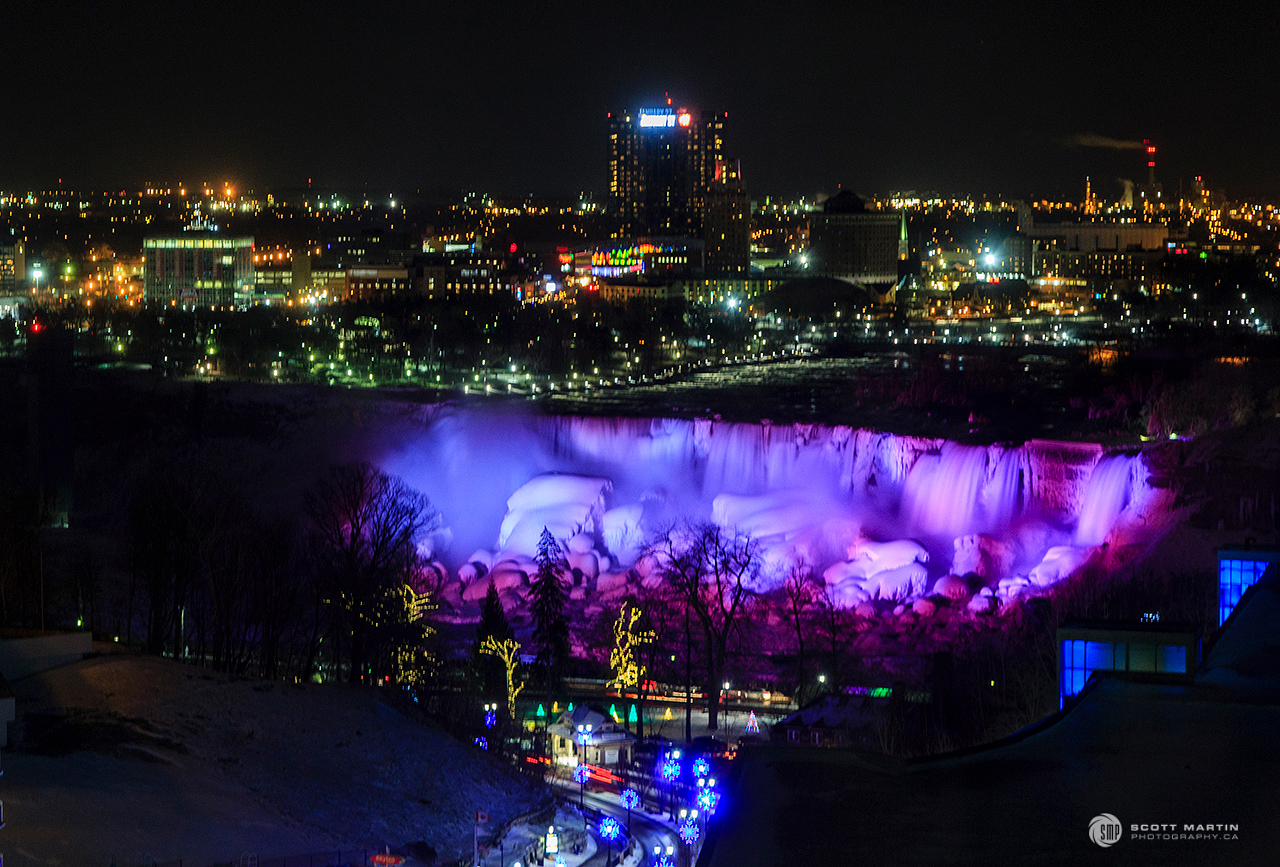 Other images taken at the falls can be seen in the Naturescapes Gallery on the website.
As always, your comments and questions are welcomed and I trust that you will grab a tripod and camera and head out early one morning soon to photograph the sunrise. You will be glad you did.
Although this is a little late, Happy New Year and all the best in 2018 to you and yours!